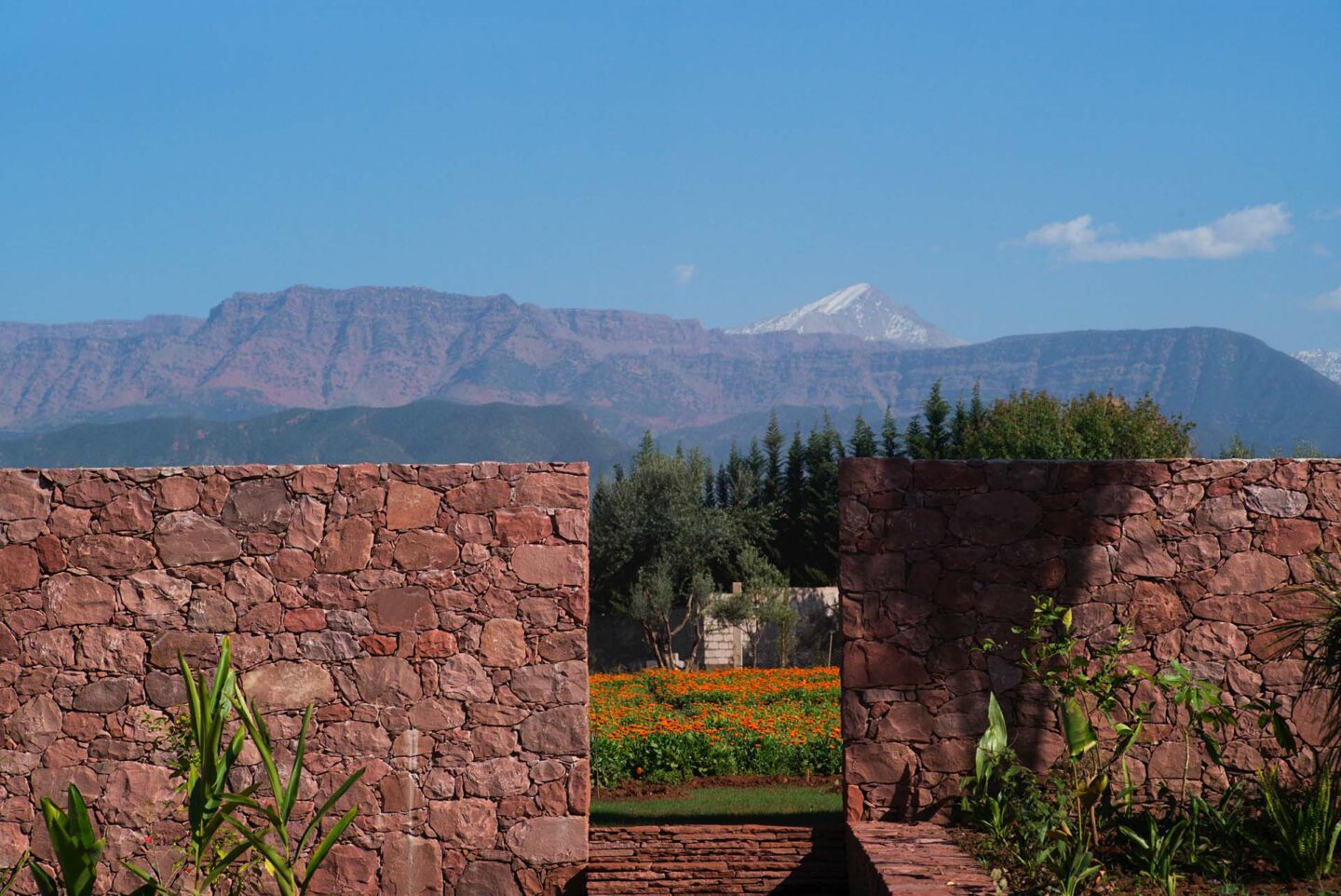 CSR has been high on the agenda of all our Maisons for a long time.
Sometimes, for more than 20 years.

French luxury brands' commitments to a sustainable world.
is Now a topic that's on everyone's mind,social and environmental responsibility has been on our Maisons' agendas for more than 20 years. The values promoted by sustainable development, such as the respect for designers, the transmission of savoir-faire, the quality and durability of products, the preservation of raw materials, and a long-term entrepreneurial vision, are, in fact, inherent to our industry. United by these shared convictions, in 2011, our Maisons established a common set of values and social responsibility objectives, with the help of Vigeo Eiris, an agency specialised in ESG matters. Four intrinsic values were defined: aesthetics, high standards, sustainability, respect. These values were taken further still through 15 strategies aimed at instilling progress. Ten years later, the time has come to acknowledge the improvements made through the actions undertaken and their tangible results. Classified under the United Nations' Sustainable Development Goals (SDGs), these best practices (just a few among many others, which can be found in this report – report in French), bear witness to this progress.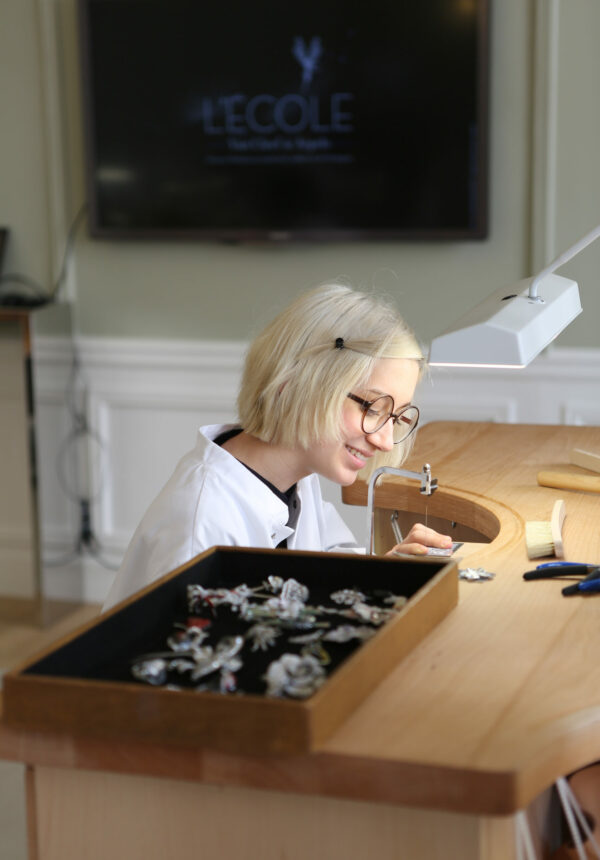 Goal 4. Quality
education
Access to education is a key issue for the UN: it helps break the cycle of poverty and unemployment, thus contributing to reduce inequalities and promote sustainable growth. Education is essential to increase tolerance between populations, it also ensures the transmission of heritage and savoir-faire.
L'ÉCOLE, School of Jewelry Arts: offering a backstage view of the discipline.
Created in 2012 with the support of Van Cleef & Arpels, L'ÉCOLE, School of Jewelry Arts is a place where jewellery enthusiasts can learn about the history of the sector and its savoir-faire. Already 35,000 students took part in various courses at L'ÉCOLE campus in Paris and Hong Kong.
Chaire Colbert: designing the future of luxury.
The Chaire Colbert programme – initiated by Comité Colbert in collaboration with the Ensaama School of Art & Design – offers students nearing the end of their cursus the opportunity to work on specific topics put forward by luxury professionals. It is a way of raising awareness among a new generation of designers, while also offering the Maisons the opportunity to take a fresh look at their brand identity.
15
schools and training programmes
have been created by luxury Maisons in France.
90,7
€90.7 million
were invested in training programs by LVMH in 2020.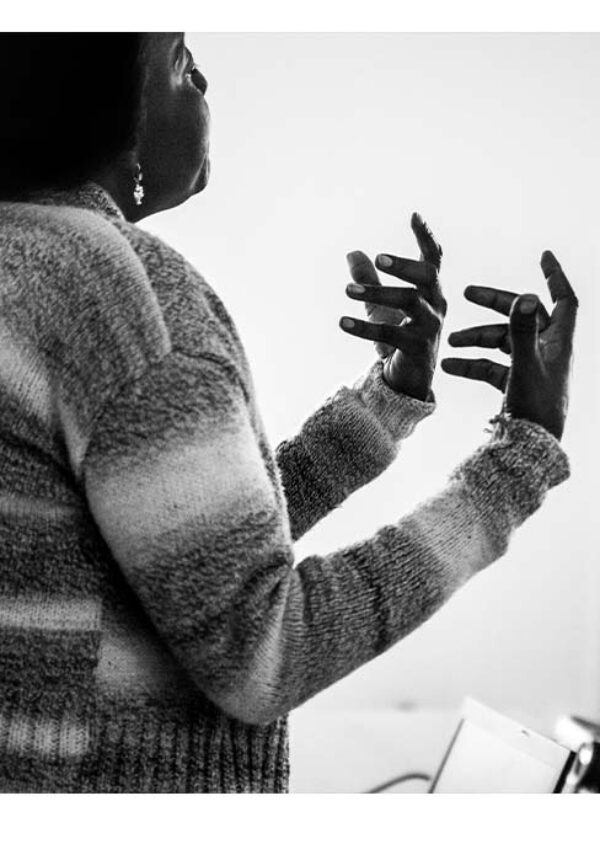 Women and girls represent half of the world's population, and thus half of its potential. Gender equality is a fundamental right and essential to promote economic growth and social development. According to the UN, the full participation of women in the global labour market would increase national growth rates by up to 10%.
Cartier Women's Initiative: supporting women impact entrepreneurs.
Since 2006, Cartier has been empowering women entrepreneurs who are helping to find sustainable solutions for the future of our planet. Each year, more than $1 million are distributed among the 21 winning projects.
Fondation CHANEL: advancing the place and role of women.
Since 2011, Fondation CHANEL has been committed to improving the economic and social conditions of women around the world, by supporting projects in education, health, social protection, and the environment.
23,000
women
have benefited from Lancôme's "Write the future" programme, which offers access to education, mentorship, and entrepreneurship.
1972
the "Veuve Clicquot Business Woman Award" now "Bold by Veuve Clicquot" – was created..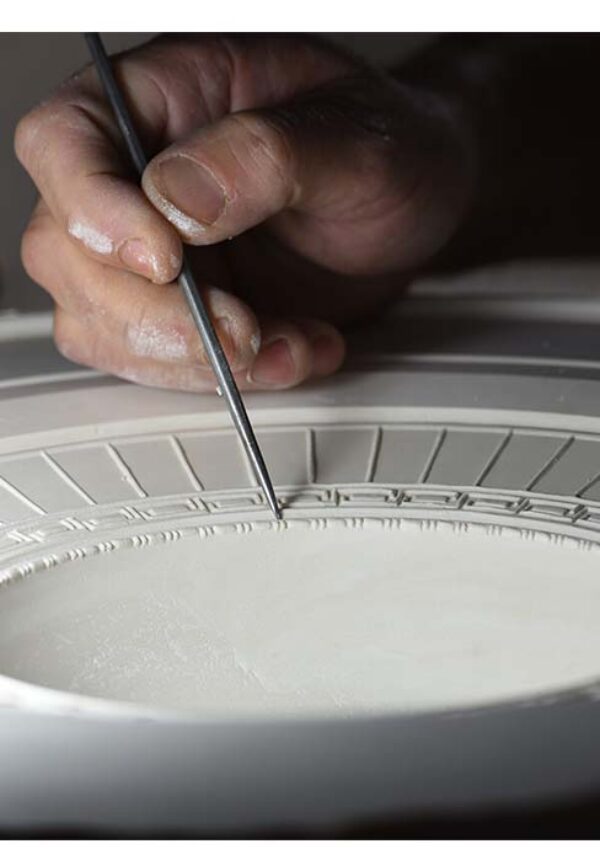 Goal 8. Decent work and economic
growth
According to the International Labour Organization, 2.2 billion people were living below the poverty line before the Covid 19 crisis, which further increased their vulnerability. The UN promotes sustainable and inclusive economic growth, a challenge which the Comité Colbert Maisons have also taken up.
Boucheron: supporting independent jewellers.
The jewellery industry was hit hard by the pandemic, so Boucheron is supporting young apprentices through its partnership with Haute Ecole de Joaillerie. It is also financing the services of chartered accountants to help struggling craftsmen to apply for government aid.
Bernardaud: helping the economic recovery in Haute-Aquitaine.
Bernardaud is modernising its production facilities, which has enabled it to access the "fund to accelerate industrial investment in regions", set up by the Ministry of the Economy. This modernisation project aims to increase the Maison's competitiveness, create 60 to 90 new jobs, and reduce the environmental impact of its activities.
800
employees
work for Longchamp, spread over six sites in the Grand-Ouest.
Boucheron
reached in 2020 a percentage of 100%
responsible gold in its supply chain.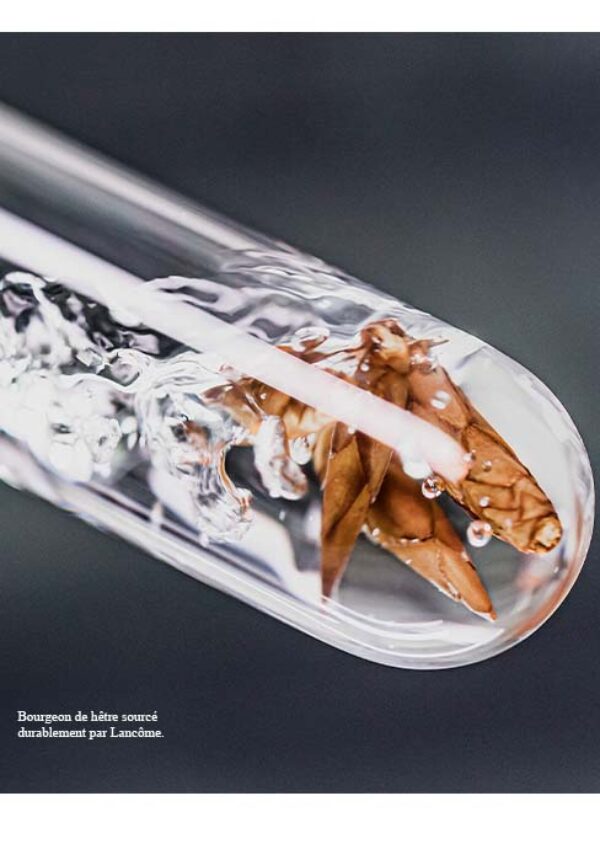 Goal 9. Industry, innovation and
infrastructure
Innovation and technological progress are essential for sustainable growth. Based on this conviction, the UN advocates for sustainable and fair industrialisation. These are essential goals for both nation states and companies.
Balenciaga: making packaging a core issue.
All the paper used for Balenciaga's packaging is FSC-certified and contains at least 40% recycled fibres. The Maison is also committed to limiting single-use packaging.
Martell: investing in varietal research.
In 2016, Martell initiated a varietal research programme in collaboration with researchers from the BNIC and INRAE. The aim is to create new grape varieties that are more resistant to disease and better adapted to climate change.
100%
of Lancôme's packaging will be refillable, reusable, recyclable or compostable by 2030.
A 40%
reduction in carbon emissions has been achieved thanks to the eco-design of the Gabrielle Chanel perfume bottle.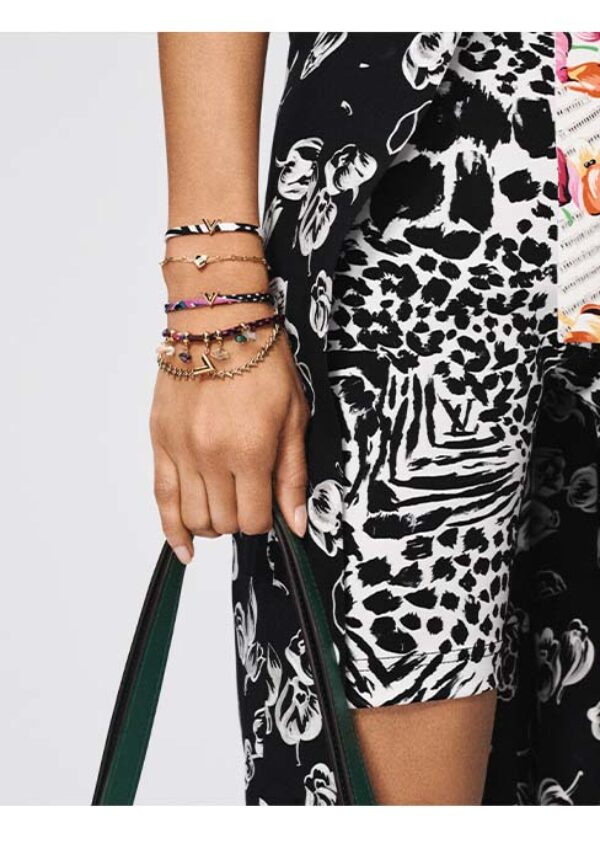 Goal 12. Responsible consumption and
production
This goal aims to put an end to production and consumption patterns that cause irreversible damage to the environment. The challenge has been taken up by nation states, associations, and NGOs, and is one of the key issues in the luxury sector.
Louis Vuitton: giving a second life to silk scarfs.
In 2019, Louis Vuitton launched the Be Mindful collection of accessories made from unused textile accessories. These models are part of the Maison's global eco-design approach, which aims at having 100% of products comply with an eco-design process by 2025.
Robert Haviland & C.Parlon: choosing sandblasting to decorate its porcelain.
Although an exceptional process in the world of porcelain, inlaying is very polluting. Robert Haviland & C.Parlon has thus chosen to replace it with the more virtuous technique of sandblasting for the decoration of its collections. Adopting this technique – usually used for crystal – is a way of protecting the environment and the health of its craftsmen, all while upholding the same desire for excellence.
40,000
products
are repaired each year in the Longchamp workshops.
6,000
water bottles
are replaced each year at Les Prés d'Eugénie by a microfiltration system.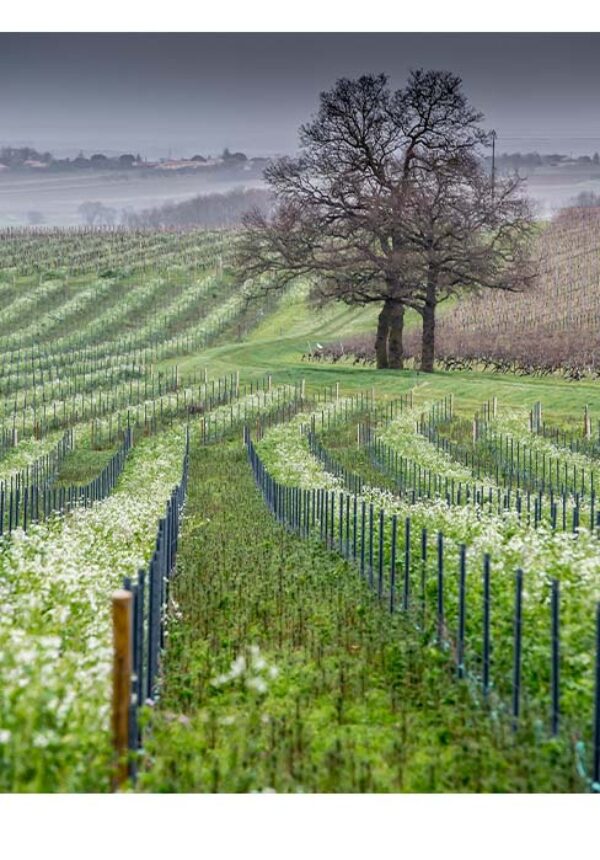 "Take urgent action to combat climate change and its impacts." The Maisons all share this UN goal and see the challenge as an opportunity for innovation, transformation and competitiveness.
Hennessy: limiting the environmental impact of its exports.
While 99% of Hennessy's products are exported, less than 0.5% are transported by air, the rest being by train or cargo ship. The Maison has implemented a 10,000-km rail transport solution to China that follows the Silk Road. This led to shorter delivery times and reduced greenhouse gas emissions: 100 times lower compared to air transport.
Céline: designing environmentally friendly workshops.
Officially opened in 2019 in Tuscany, Céline's new leather goods workshop has been designed according to the highest standards of sustainability, having been built exclusively from recyclable materials.
100%
of the electricity consumed at Chanel will be renewable by 2025.
100%
of Van Cleef & Arpels' facilities are powered by renewable energy since 2017.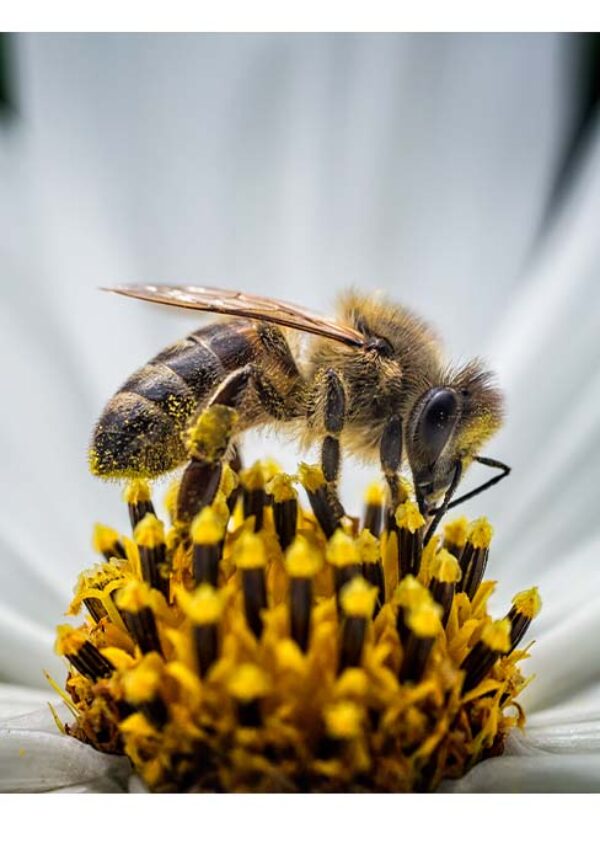 This goal covers the sustainable management of forests, combating desertification, halting and reversing land degradation, and halting the loss of biodiversity.
A goal for nations and companies alike.
Guerlain: working with UNESCO to protect bees.
Bees are the emblem of Guerlain and the sentinels of the environment. To protect endangered bees, the Maison has launched the "Women for Bees" project, which aims at training 50 female beekeepers by 2025 and create 2,500 hives equating to 125 million bees.
Hermès: helping to preserve biotopes in Brazil.
Hermès is supporting the development of a silk supply chain in Brazil. In doing so, the Maison participates in the preservation of leafy biotopes that require little chemical treatment, i.e., mulberry leaves, the only food source for silkworms.
Zero
the amount of chemical inputs
allowed in the Palace of Versailles' gardens since 2017.
1 million
hectares of land
will be transformed into regenerative agricultural spaces by 2025, thanks to Kering's Regenerative Fund for Nature.