Born in Paris more than a century ago from the love story between Alfred Van Cleef and Estelle Arpels, Maison Van Cleef & Arpels remains a global reference and a pillar of high jewellery on Place Vendôme.
Once upon a time, there was a story of love and precious stones… It all started in 1895, in the heart of Paris, with the marriage of Estelle Arpels, daughter of a dealer in precious stones, and Alfred Van Cleef, son of a lapidary. The young couple shared the same values: a spirit of enthusiasm and innovation, a sense of family, and a passion for precious stones. In 1906, the Maison of Van Cleef & Arpels was born at 22 Place Vendôme. In 1926, their daughter Renée Puissant became artistic director of the Maison. With audacity and imagination, she forged a distinctive, eminently recognisable style, winning awards at World Expos. 
Legendary couples, such as the Duke and Duchess of Windsor, Grace Kelly and Rainier de Monaco, the Shah of Iran and his wife Farah Diba, and Elizabeth Taylor and Richard Burton, have sealed their love with a piece of Van Cleef & Arpels jewellery. Whether in jewellery or watchmaking, Van Cleef & Arpels has always stood out for the ingenuity of its creations. From the Mystery Set™ with no prong or other metal component visible, to transformable pieces, innovation has always been at the heart of the Maison's creative process. Over the years, the Maison has grown by opening boutiques abroad as well as a school providing training in the jewellery arts. Since 1999, Van Cleef & Arpels has been owned by Swiss luxury group Richemont.
Van Cleef & Arpels became a Comité Colbert member in 1956.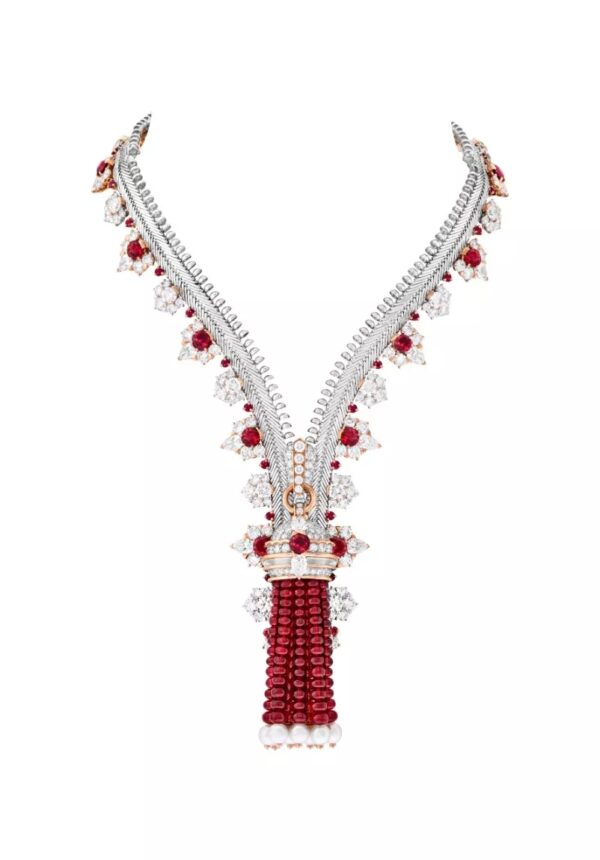 A masterpiece of ingenuity, the Zip necklace stands out as one of Van Cleef & Arpels' boldest creations. Renée Puissant was inspired by the Duchess of Windsor, who was fascinated by this new type of fastener just starting to appear on clothing at the time. The first necklace was made in 1950 and can be worn open or closed.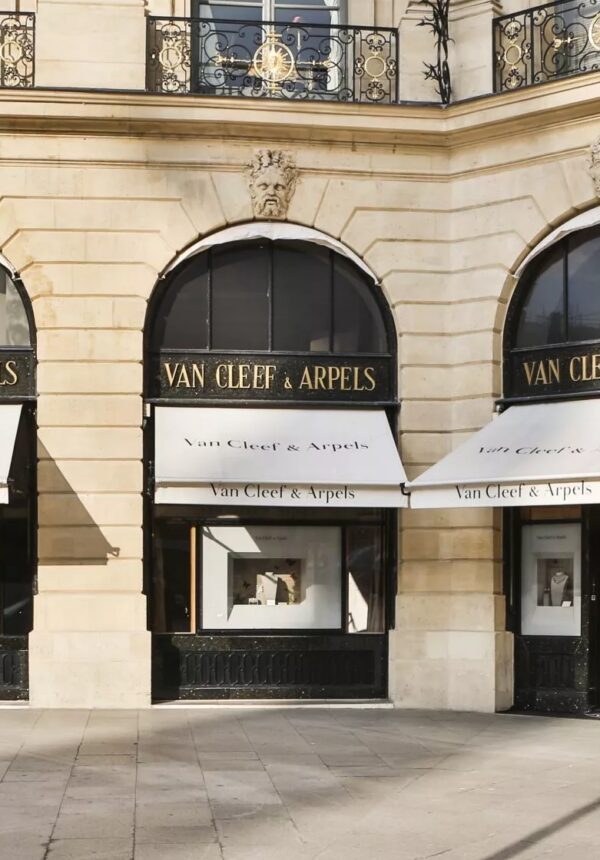 The historic Van Cleef & Arpels boutique, still established at 22 Place Vendôme, in what was once the Hôtel de Ségur private mansion, remains an institution. It was extended in 2016 by around 280 m2, just opposite the Ritz.