The oldest French crystal glassworks successfully made the move towards modernity by developing subtle, original creations in tableware, home accessories, and lighting.
The first references to the Saint-Louis royal glassworks, situated in Moselle in the Vosges du Nord natural regional park, date back to 1586. In 1767, the establishment became the royal glassworks under King Louis XV, and thus took the name Saint-Louis. However, the real turning point was in 1781, when Saint-Louis' artisans deciphered the English process for making crystal. 
Throughout the 19th century, Saint-Louis produced multiple daring creations, engaging the favours of the greatest French, then German, families after the annexation of Moselle by Prussia in 1871. From 1918, having returned to the bosom of France, Saint-Louis designed original pieces, like the Tommy collection, created in 1938 and still popular today. 
Since then, its generous collections, such as the dinner services and decorative pieces, have been testaments to reverie and imagination. Recently, the Comédie-Française contracted the Maison to make it a bespoke chandelier. The Maison, very much attached to its savoir-faire, has numerous Meilleurs Ouvriers de France (best artisans in France) in its ranks. The Saint-Louis crystal glassworks has been part of the Hermès group since 1989.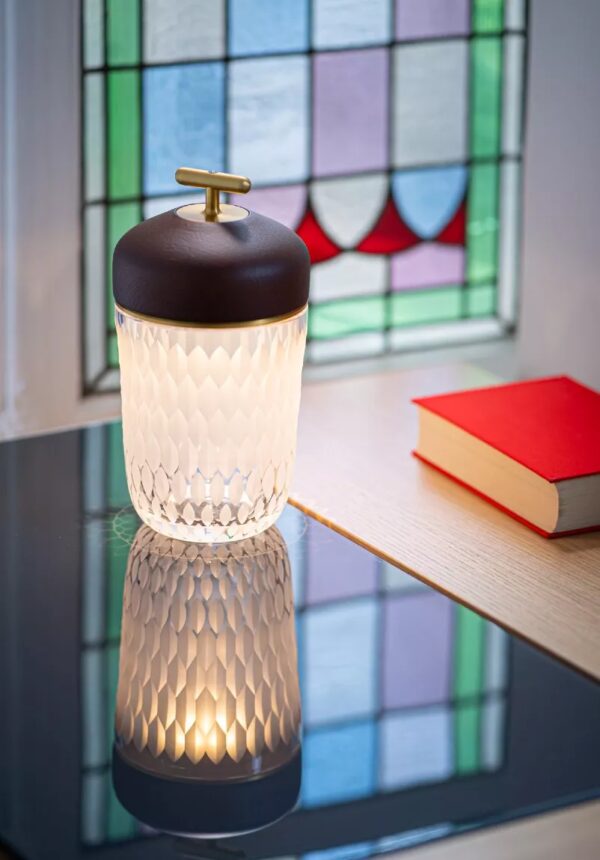 Saint-Louis has always attracted talented designers, such as Jean Sala, Hervé van der Straeten, Eric Gizard, José Lévy, Ionna Vautrin, Kiki van Eijk and Paola Navone, who added to the collections and created lighting designs. These pieces are now omnipresent among the Saint-Louis creations, for example the Folia portable lamp, the fruit of a partnership with Noé Duchaufour-Lawrance: combining clear crystal, brushed brass, and ash, it has become an iconic Maison model.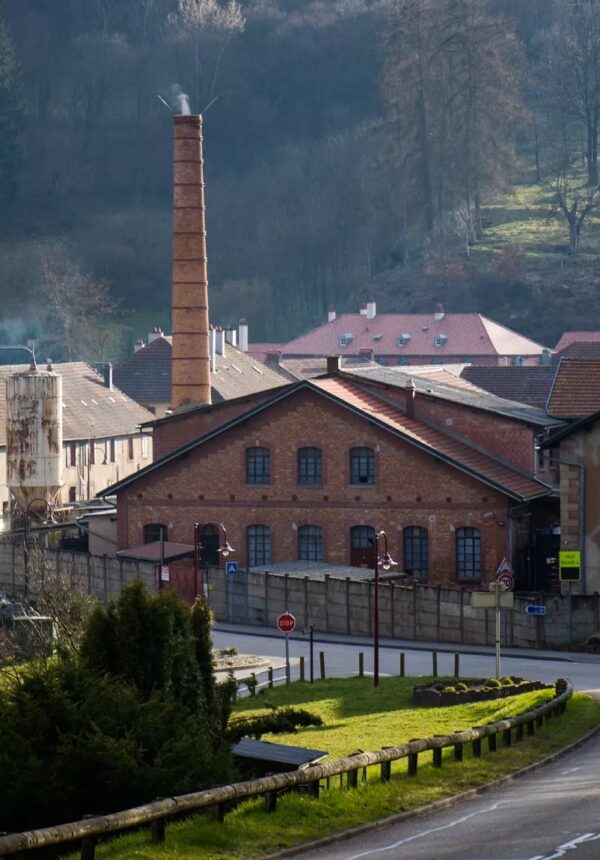 The Grande Place museum, situated in the very heart of the glassworks, displays more than two thousand exceptional pieces, the fruit of Saint-Louis savoir-faire. 
A guided tour completes this discovery and offers access to all of the workshops: the furnace room, and the cutting, paperweight and chandelier workshops reveal the skill and mastery of its artisans.