The leading manufacturer of lighters and writing instruments has made a name for itself as an essential element of everyday luxury. Today still, it is continuing to grow through exports.
Photographer to Napoleon III, Simon Tissot Dupont had a vision of creating personalised travel trunks for Parisian high society and thus created his company aged just 25. Napoleon III and Empress Eugenie were among his first customers. In 1884, he became the supplier to the Grand Magasins du Louvre department store, one of the world's leading retailers of the time. Lucien and André, his two sons, took over the factory in 1919 and, to meet growing demand, transferred the Paris workshop back to the family's home town of Faverges, in Haute Savoie, where it remains today. In 1941, when the Maharajah of Patiala ordered 100 exquisite minaudière clutch bags in lacquer for his harem, each containing a solid gold cigarette lighter, the S.T. Dupont artisans applied their artistic approach to designing the world's first luxury lighter. 

In 1973, the brand faced a new challenge when Jackie Kennedy Onassis requested a pen to match the personalised lighter she already owned. And so, the very first luxury fountain pen was born. Today, the Maison's activity is divided between five main markets: lighters, pens, leather goods, fashion accessories, and watches. 
Since 1987, S.T. Dupont, an Entreprise du Patrimoine Vivant ("Living Heritage Company", a label awarded by the State for excellence in artisanal and industrial savoir-faire) has been owned by Hong Kong businessman Sir Dickson Poon, also owner of Harvey Nichols.
S.T. Dupont became a Comité Colbert member in 1972.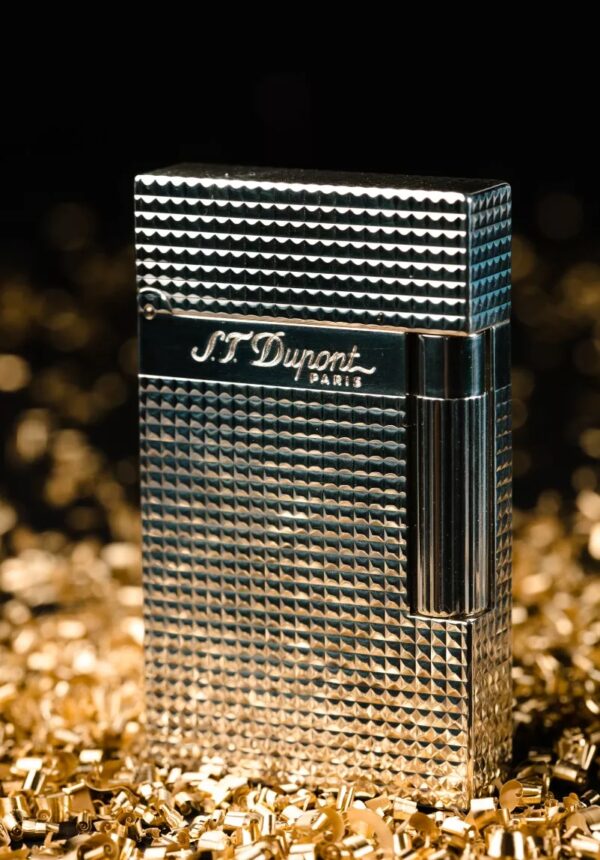 An iconic brand product, over time, the S.T. Dupont lighter has become a cult object, handed down from generation to generation. Making S.T. Dupont lighters requires expert savoir-faire whether they are lacquered or finely chased, made from silver or gold. With its double flame and the characteristic crystalline sound that rings out whenever its cap is opened, the Ligne 2 lighter has become the brand's iconic model.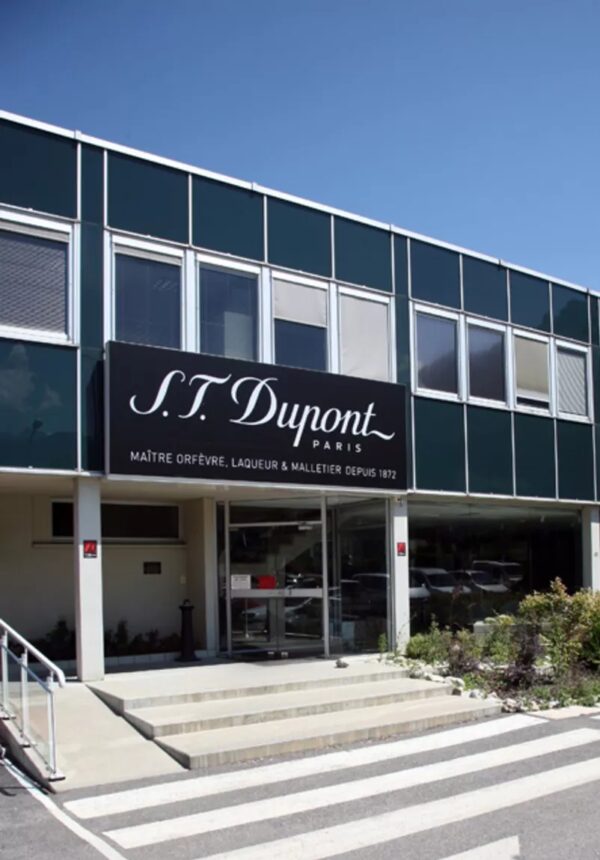 The heart and soul of S.T. Dupont lies in Faverges, not far from Lake Annecy, where Simon Tissot Dupont grew up. There, its artisans have become masters in fine engraving techniques such as guilloche, as well as chasing, lacquering, leatherwork, and precious metalwork.