For two centuries, Puiforcat has been dressing the finest tables and serving as the silversmith of choice for connoisseurs and collectors, providing them with all their tableware needs. Its creations combine ancestral savoir-faire and contemporary design.

Founded in 1820 by brothers Émile and Joseph-Marie Puiforcat and their cousin Jean-Baptiste Fuchs, Puiforcat began as a family cutlery shop. The decision to turn the company into a silversmith brand was made by Louis-Victor Tabouret-Puiforcat, a great lover and collector of this ancestral art. It was under the artistic direction of his son Jean that Puiforcat gained international renown. An artist passionate about art deco, he applied this art of austerity, pure lines and precise angles to the company's silver creations. Among other things, he designed the cutlery for the first-class passengers of the SS Normandie ocean liner connecting Le Havre with New York. This service has been incorporated into the collections of the Musée des Arts Décoratifs in Paris as a symbol of the style of 1930s France.
From hammering and planishing to spinning, chasing, and etching, the fifteen craftsmen in the Maison's workshop in Pantin pass on to the next generation all their techniques and savoir-faire for which skill is equalled only by attention to detail. For its contemporary creations, Puiforcat regularly works with external designers. Since 1993, the Maison has been part of the Hermès group. 
Puiforcat was one of the founding Maisons of Comité Colbert in 1954.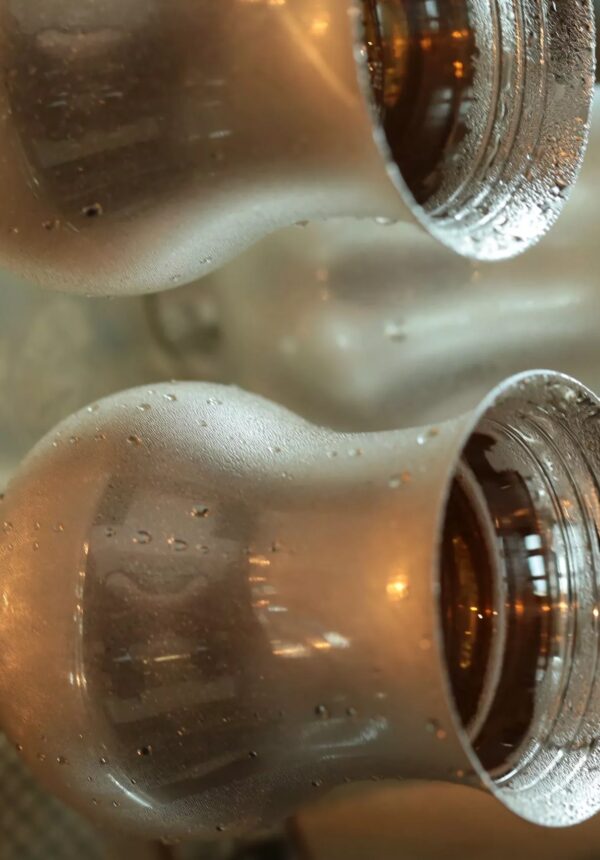 At Puiforcat, when it comes to enhancing champagne, you won't find a crystal champagne flute or coupe in sight, but a solid silver tumbler, just like those used in the royal courts in bygone days. Along with Bruno Paillard, master winegrower from the Champagne region, the artisans of the Puiforcat workshop crafted a metal tumbler with a curved shape, which enhances the effervescence of wine and transforms the champagne tasting ritual.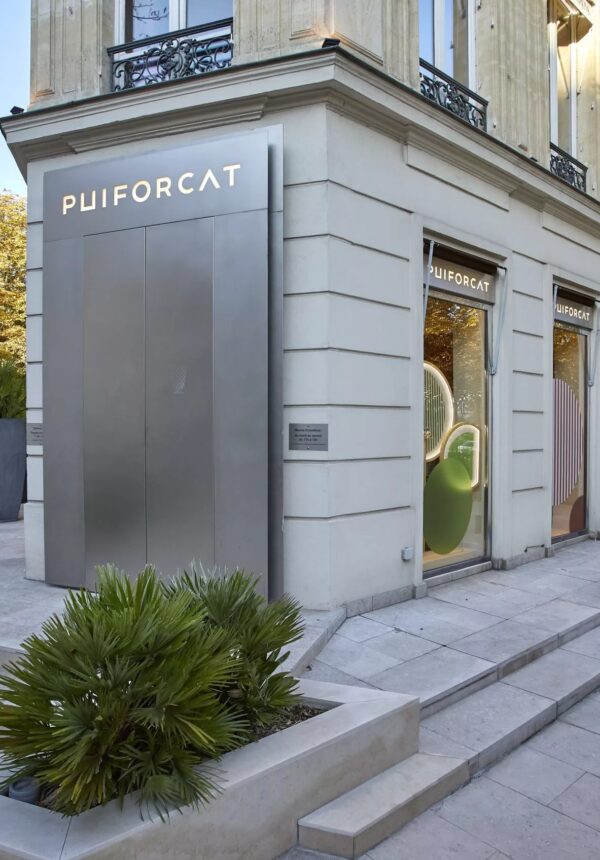 Puiforcat now has around one hundred points of sale around the world. Its reference boutique is located at 48 Avenue Gabriel in Paris' 8th arrondissement. Wandering through the boutique is an invitation to discover the Maison's savoir-faire. It is visited like a museum, the expertise of its artisans visible in every piece.