Officially created in 864 by Charles II, Monnaie de Paris (the Paris mint) is France's longest standing institution and one of the oldest companies in the world. As well as making medals, official decorations and gold coins, Monnaie de Paris now makes the currency of more than forty countries.
Its activity dates back to the time of Charles II, who wanted to reorganise coinage to restore the unity of the country divided under the Carolingian Empire. While the number of workshops varied for several centuries, they were always situated in immediate proximity to the kings' residence. Part of the Ministry of the Economy, Finance and Industry since 1796, Monnaie de Paris is an établissement public à caractère industriel et commercial (EPIC, an official designation for state-funded industrial and commercial institutions), which carries out, on behalf of the State, the sovereign mission of coining euro coins in circulation for France, as well as coins for other foreign currencies.
The institution continues to design and coin gold and silver currencies, whether in the heart of Paris or in its factory in Pessac. Heirs of the Louis d'or and Napoléon coins, these currencies are made in accordance with strict quality criteria and rules of excellence à la Française. Using to their exceptional savoir-faire, the Monnaie de Paris craftsmen fashion precious metals, minting, engraving and merging styles and eras through the production of medals, official decorations, bronze sculptures, and jewellery. The museum also proposes various workshops, including engraving demonstrations, and conferences. 
Monnaie de Paris became an associate member of Comité Colbert in 1984.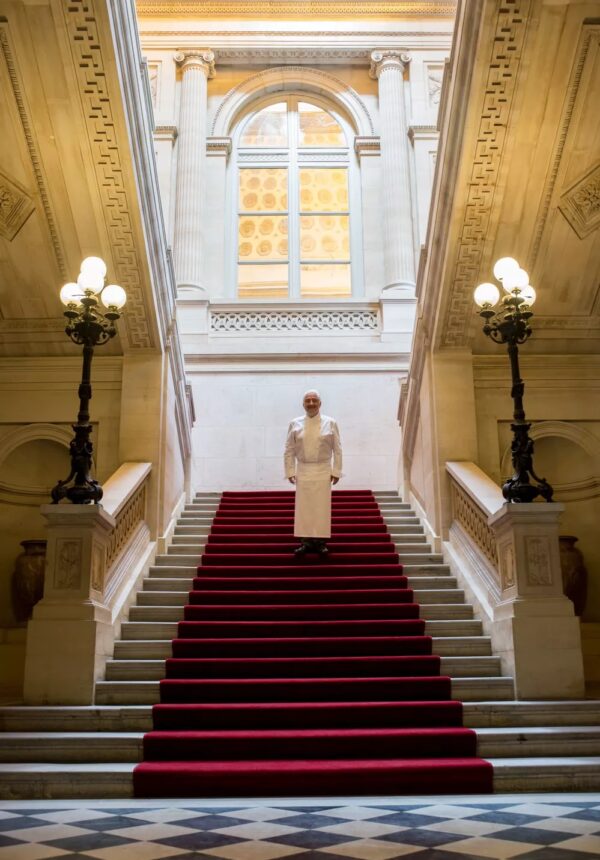 In 2015, internationally renowned Michelin-starred chef Guy Savoy opened his three-Michelin-starred Parisian restaurant inside Monnaie de Paris, in the lounges on the first floor of the west wing. The sumptuous succession of lounges, redesigned by architect Jean-Michel Wilmotte, are home to works from François Pinault's collection.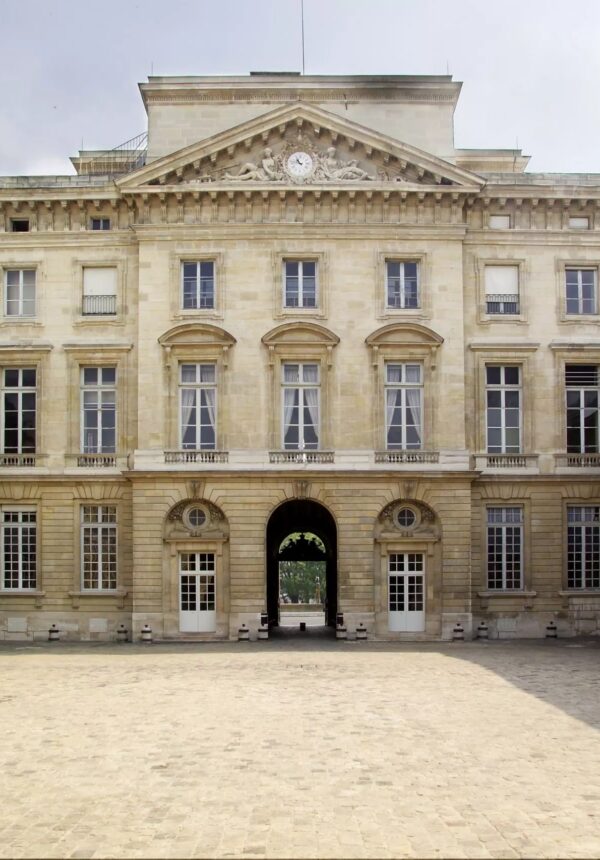 It was Louis XV who decided to set up the headquarters for coin minting on this vast site of the former Hôtel Conti. He entrusted architect Jacques-Denis Antoine with the creation. The 34,000-m2 building has the extremely rare trait of having conserved its original function: it is the only workshop in France to have maintained uninterrupted production since it opened.