For more than 150 years, Ercuis has been an expert in artistic silverware. Its classic and bespoke creations adorn the most elegant tables around the world.
In 1867, Father Adrien Céleste Pillon, a parish priest, founded a company specialising in religious silverware, which he named after his village, Ercuis, in the French department of Oise. Immediately afterwards, he built a housing estate for workers, funding its development by publishing a newspaper. Just a few years later, the Maison opened a shop in Paris and began phasing out religious objects, focusing its production on tableware. It met with great success. In 1886, the Orfèvrerie d'Ercuis and manufacturer Georges Maës signed an agreement and introduced the Centaur as the brand's hallmark, which until then had been the emblem of Monsieur Maës crystal works in the town of Clichy. At the end of the 19th century, the new managers of Ercuis, the Maës family, who would own the company for three generations, increased production capacities and participated in the major World Expos of 1889 and 1900.
Professionals, particularly in the hospitality sector, became very fond of Ercuis products. Throughout the 20th century, the Maison's creative endeavours came thick and fast, convincing an ever-increasing number of customers. The restaurants of large French ocean liners, such as the Normandie and France, adopted Ercuis cutlery sets. The Maison also signed collaborations with renowned designers. Since 2015, Maison Ercuis has been part of the Italian group Arcturus.
Ercuis' flagship boutique is located at 8 bis rue Boissy d'Anglas in Paris' Madeleine district. It holds all of the Maison's ranges and, in particular, the new collections with refined guilloche designs.
Ercuis became a Comité Colbert member in 1978.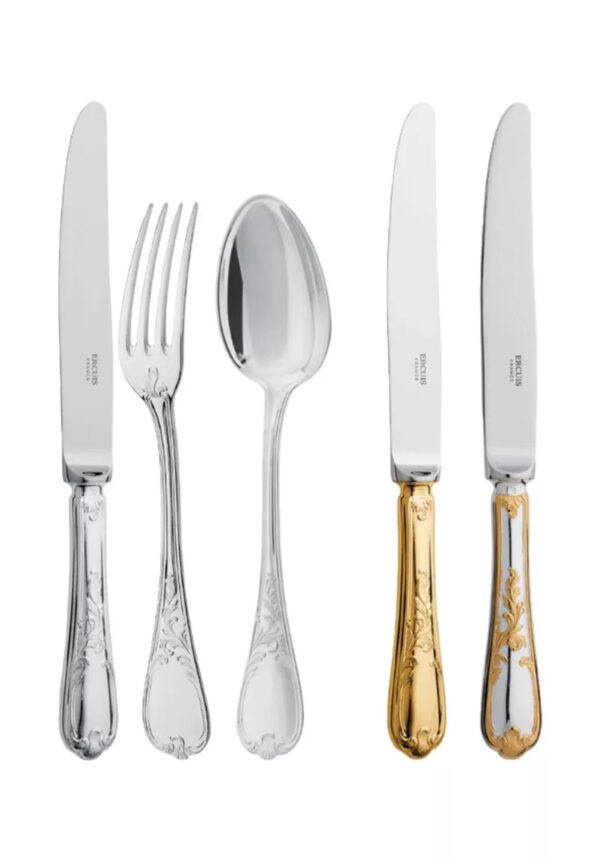 The Du Barry cutlery has become a classic Ercuis product. Inspired by Louis XV-style decorative arts, its design oozes charm and is set apart by its delicacy and elegance. The luxurious details make it a must-have luxury set.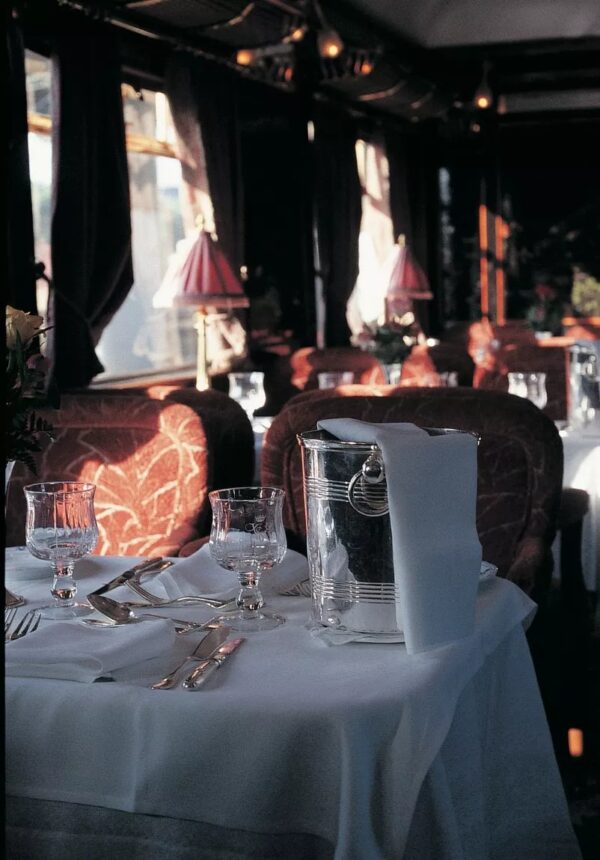 Since its inaugural journey between Paris and Constantinople in 1883, the Orient Express has fuelled imagination worldwide. In 1977, Ercuis was entrusted with designing an entire range of silverware engraved with the initials "VSOE" for the revival of the Venise-Simplon Orient Express train.