Approaching its 100th anniversary, luxury Maison Rochas continues to surprise and celebrate elegance through fashion and fragrances.
Driven by his motto of "Elegance, simplicity, and youth", aged just 23, the young Marcel Rochas created his maison de couture in 1925. Very quickly, he was considered an innovative designer and became renowned for his talents as a colourist. From 1936, he entered the world of perfume and unveiled three fragrances, the three "A"s: Air Jeune, Audace, and Avenue Matignon. Mae West and Gloria Swanson, who dominated Hollywood cinema, raved about this French brand. While the designer built on his reputation until the dawn of World War II, it was his meeting with his wife Hélène Rochas in 1940, to whom he would dedicate the fragrance Femme, that ensured the success of the Maison for several decades. Nicknamed the "sophisticated panther", she proved herself to be a formidable businesswoman upon the death of her husband in 1955 and contributed to the international development of Parfums Rochas with the creation of Madame Rochas and Eau de Rochas. 
Parfums Rochas became a Comité Colbert member in 1975, and saw its prêt-à-porter activity flourish at the end of the 20th century. The Maison became Rochas Paris and, in 2015, joined the French group Interparfums, which accelerated its development internationally, gave it a Parisian base, and success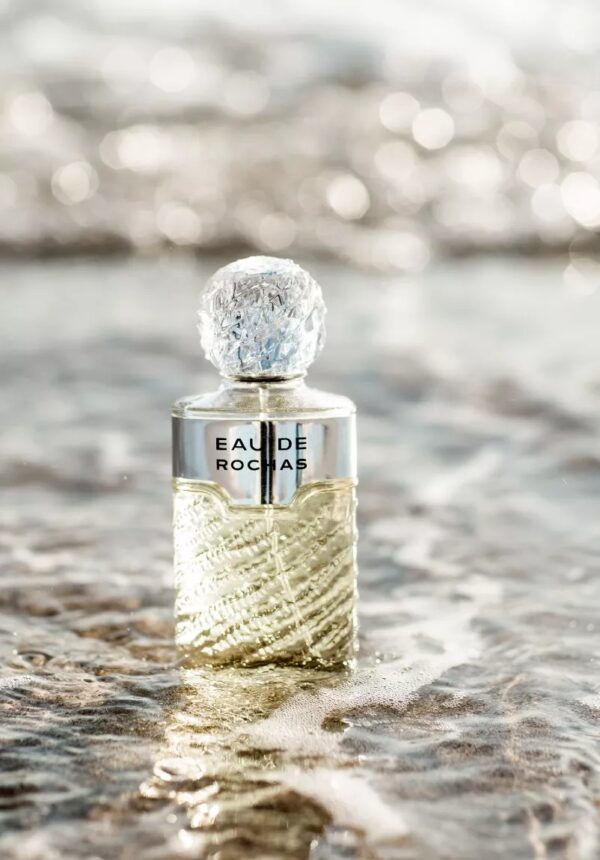 Eau de Rochas is a sunny and feminine eau de Cologne reminiscent of the summer, the sun, and the sea. With its inimitable silhouette, it remains a classic in perfumery and has been freshening and brightening up the skin and the soul of women for the past fifty years.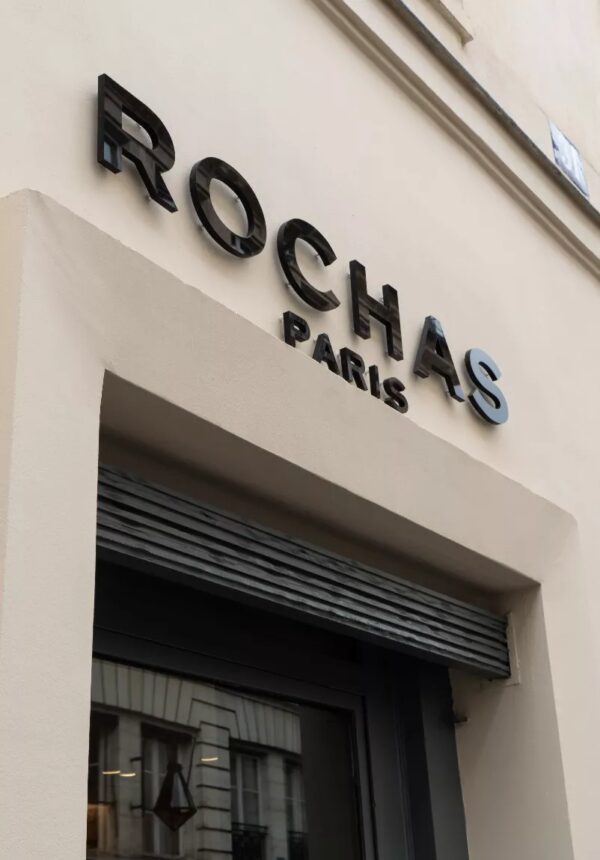 While Rochas began its story on rue du Faubourg-Saint-Honoré before moving to Avenue Matignon a few years later, it was at 31 rue de Grenelle in Paris' 7th arrondissement that the Maison recently decided to reopen its doors, in a boutique decorated to evoke the charm of a Parisian apartment.