Patissier and chocolatier Pierre Hermé embodies a gourmet art de vivre through his bold creations and unprecedented flavour combinations. This epicurean's mantra: thrill the senses and create contrasts.
The heir of four generations of Alsatian patissiers and bakers, Pierre Hermé is renowned for breaking away from the traditions and codes of the profession, taking them out of the kitchen and making them an art in their own right. After a long career, which took him from Lenôtre to Fauchon, the Carlton, and the Intercontinental, he founded his own company in 1998 with Charles Znaty. Since 2010, the company has been expanding internationally. In 2016, he was voted Best Pastry Chef in the World by the panel of the World's 50 Best Restaurants. 
From his apprenticeship with Gaston Lenôtre, the master of French patisserie, he retained extensive knowledge and the values on which he built his work: attention to detail, meticulous craftsmanship, and the transmission of savoir-faire. 
He removes excessive or useless decorations that encumber cakes and pastries, like a stylist designing clothes. He sketches out his new creations, designing recipes and deciding on the proportions of the different ingredients, which his team will test until the desired result is achieved. It is only at the end of the creative process that he names his patisserie. Insatiably curious, he likes to put people off the scent and mix up tastes and textures to create surprising harmonies. One of his notable creations is a lemon macaron flavoured with either basil or olive oil.
Pierre Hermé owes his international reputation to his macarons. Over time, he has considerably expanded the range of fillings to develop the flavour, making them an unmissable delicacy. Pierre Hermé champions the concept of "haute patisserie" that is accessible to the masses. Present in Paris, Tokyo, Seoul, New York, and Dubai, the master patissier remains the owner of his Maison. 
Maison Pierre Hermé became a Comité Colbert member in 2010.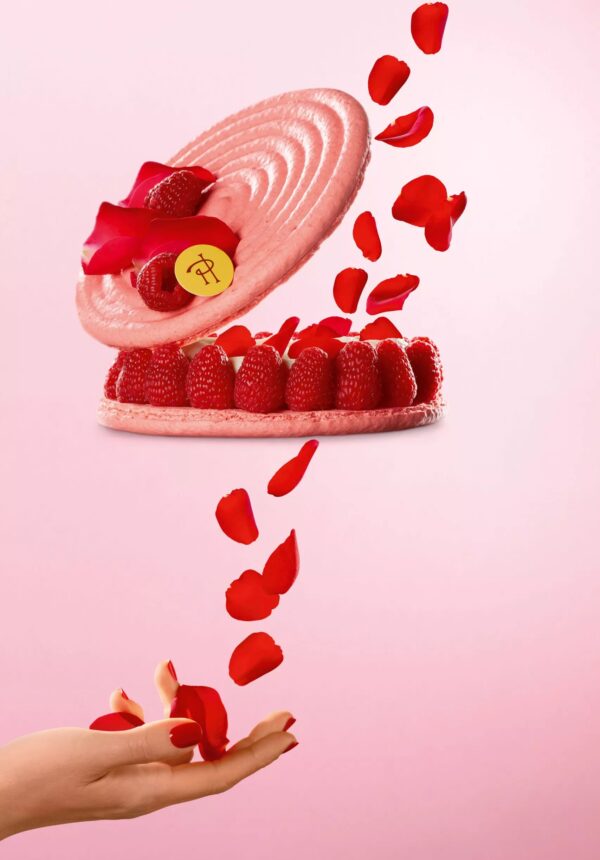 Created in 1997, the Ispahan is one of the Maison's iconic desserts. It is composed of a rose-flavoured macaron biscuit combined with rose petal cream, raspberries, and lychees. More than a cake, it represents pure happiness. Full-bodied and acidulated tastes mingle, awakening a myriad of sensations on the palate. The Ispahan's flavours merge in perfect harmony.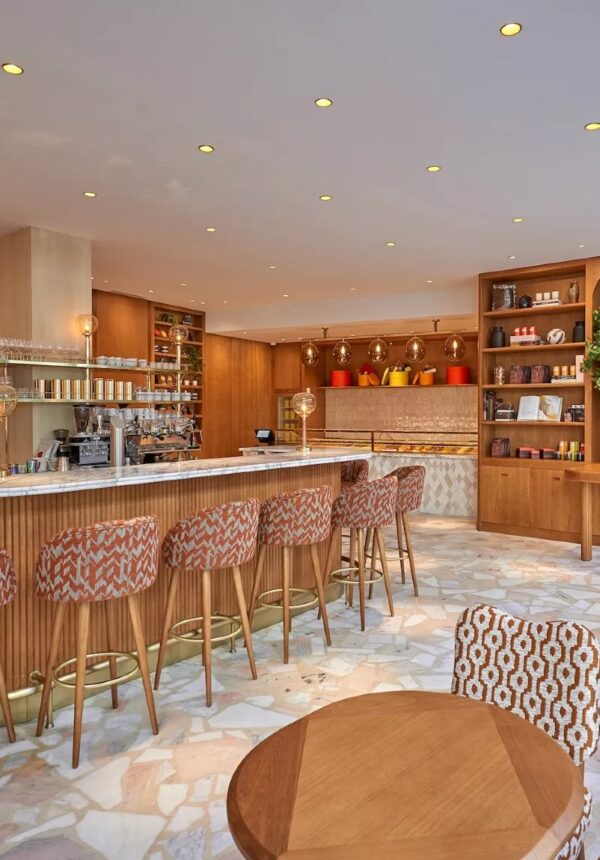 Visiting one of his boutiques, whether in Europe, Asia, or the Middle East, is the promise of a true "haute patisserie" experience.