Since 1957, Lenôtre has accompanied customers in celebrating both life's special occasions and spur-of-the-moment festivities, in its boutiques, at bespoke events, and in its school. Pioneers in socially responsible French excellence, the Lenôtre men, women and chefs join forces with their customers to allow them to experience intense emotions that only its creations can create.
Lenôtre perpetuates its artisanal model while remaining loyal to its family spirit. It embodies generosity and sharing, pleasure and passion, and expert savoir-faire. Its creations, as delicious as they are elegant, reveal the boldness of a universe where every detail is exceptional.
For the gastronome who enters its boutiques, the guest who delights in events, the host of a celebration or dinner at the Pré Catelan, the students of the school's chefs, everything is designed to arouse the senses.
Lenôtre, artisans who create emotions.
This ambition drives all the activities of the Maison.
The boutiques. With 11 boutiques in France, Lenôtre is also established abroad with the desire to take French excellence around the world.

The events. Enhancing an event to turn a fleeting moment into a lasting memory, such is the Lenôtre art of hosting.

The Pré Catelan. The Maison's iconic space is home to chef Frédéric Anton's three-Michelin-starred restaurant as well as stunning lounges, terraces, and gardens.

The School. Inherited from Gaston Lenôtre, the passion for transmission drives generations of chefs who have followed him, with the same desire to promote French heritage and pass on their knowledge and the secrets of Lenôtre creativity.
Lenôtre became a Comité Colbert member in 1984 and is now owned by the Sodexo group.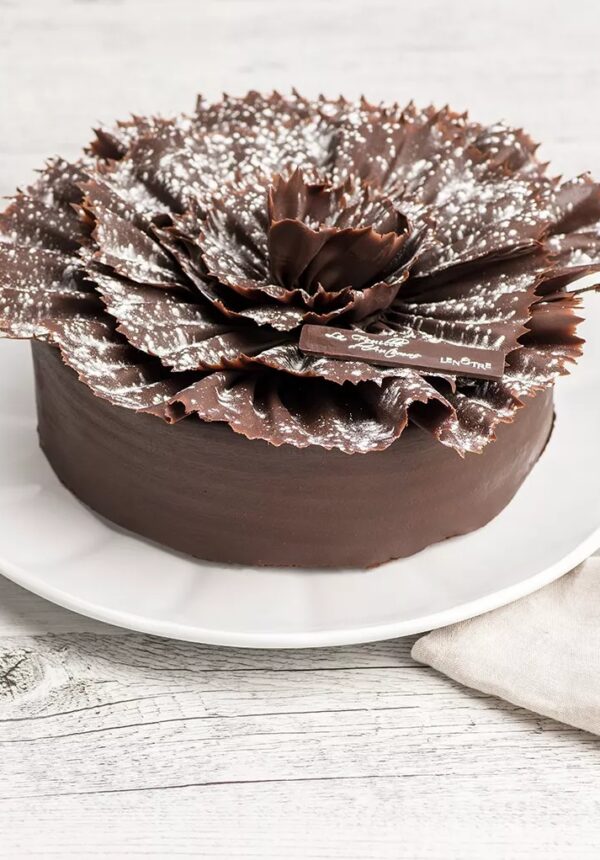 The feuille d'automne was created in 1968 by Gaston Lenôtre who wanted to propose a lighter pastry. Combining chocolate with three meringue discs, it is regularly updated by the Maison's chefs and Meilleurs Ouvriers de France (best artisans in France).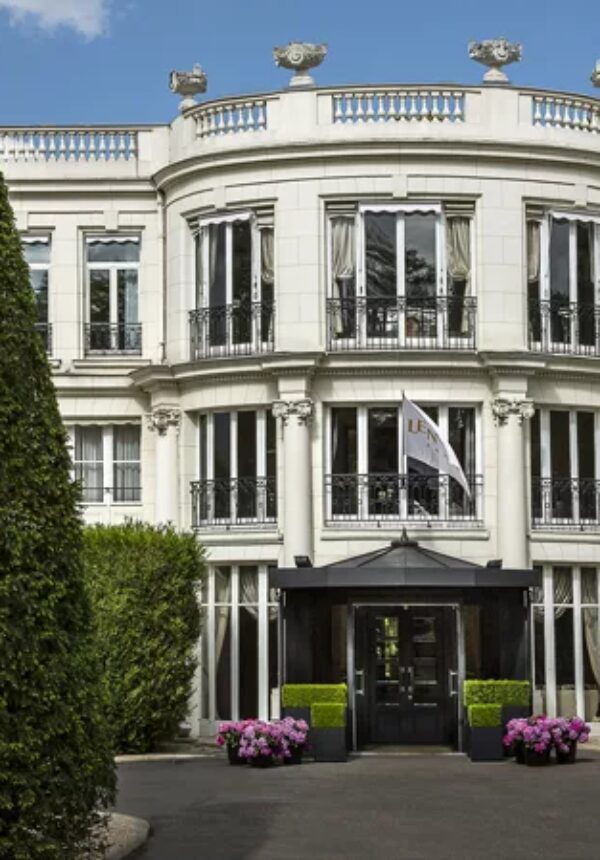 The Pré Catelan. Surrounded by greenery in the heart of the Bois de Boulogne park and not far from the Champs-Élysées, is the Maison's iconic space. Home to chef Frédéric Anton's three-Michelin-starred restaurant, as well as stunning lounges, terraces and gardens, it can satisfy all your desires while respecting the rules of the profession.