Each Caron fragrance is an expression of freedom. As the common thread that weaves together past, present and future, this freedom and the Maison's audacity are embodied above all in the choice to uphold an olfactory style liberated of all diktats. For several decades, the Maison has offered customers an exclusive experience: collecting their fragrance directly from the source, in its precious fountains.
Maison CARON was founded in 1904 when two extraordinary people met: Ernest Daltroff, a perfumer as talented as he was visionary, and Félicie Wanpouille, a talented designer and independent businesswoman. Together, they revolutionised haute parfumerie with avant-garde creations that broke with the codes of their time. In 1934, Ernest Daltroff created the iconic Pour un Homme de CARON, the first major fragrance for men.
In parallel, Maison CARON came up with exceptional powders scented with Bulgarian rose, and invented a new extremely refined, ingenious formula. In one step, it covers and unifies the skin, and gives it a matt finish. From their design to their artisanal production, Maison CARON transposes the tradition of exceptional French fragrance to the modern world.
Today marks a new chapter for Parfums CARON, led by a new duo: Ariane de Rothschild and Jean Jacques, the Maison's perfumer. United in their daring and uncompromising vision of opulent luxury, they are passionately continuing to write the marvellous story of parfums CARON. 
CARON became a Comité Colbert member in 1959.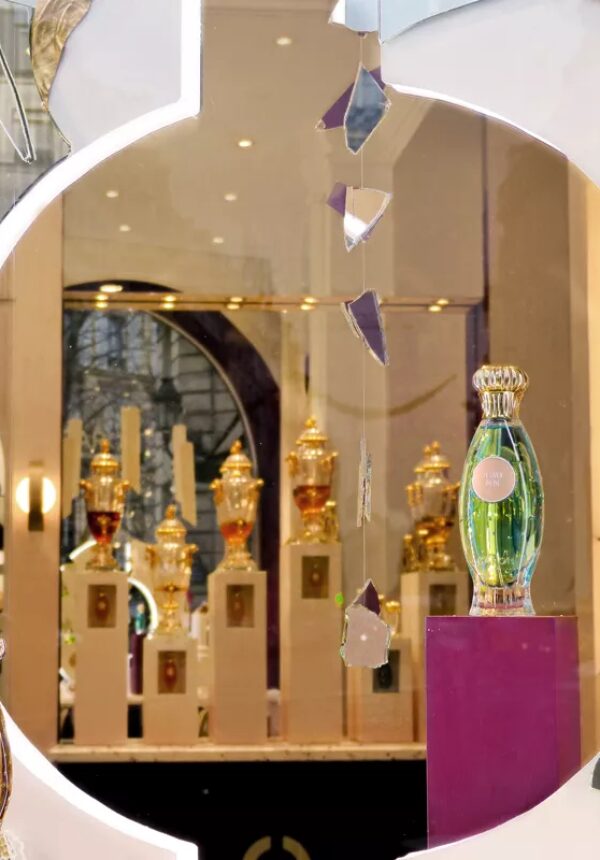 The selection of beautiful ingredients is central to Maison CARON's approach: a stunning olfactory proposal, built around explosive dualities. CARON generously uses rare essences, sourced from sustainable, controlled, and environmentally friendly channels, and dares to play with over-accentuation to propose authentic and addictive fragrances.
Maison CARON invites you to its Parisian flagships, on rue du Faubourg-Saint-Honoré and rue François 1er, to discover its iconic fragrances (Pour un Homme de CARON) and latest creations. With its rich offering of wonderful fragrances, the boutiques promise an experience where intoxicating scents blend together with beauty and craftsmanship.