This perfumery Maison sets itself apart by its modern creations – designed as an olfactory wardrobe, corresponding to different facets of the same personality – and its love of raw materials and savoir-faire.
Maison Francis Kurkdjian was born in 2009 from the encounter between Francis Kurkdjian, a renowned perfumer with scores of successful creations to his name, and Marc Chaya, co-founder and CEO of the fragrance house. Together, they designed a collection with multiple personalities, in which fragrance is naturally the hero. Before embarking on this entrepreneurial adventure, Francis Kurkdjian spent his time exploring new territories through sophisticated fragrances combining high standards and modernity. In keeping with his visionary outlook, he anticipated the breakthrough of another type of perfume, opening his bespoke fragrance workshop in 2001. Similarly, Francis Kurkdjian quickly grasped the benefit of artistic collaborations, forming them with Sophie Calle and artisan fan-maker Sylvain Le Guen, among others.
Francis Kurkdjian enjoys giving fragrances new playgrounds and was the first to believe in the phenomena of olfactory installations, like those created for the Palace of Versailles. Since its creation, Maison Francis Kurkdjian has proposed a range of unique fragrances without ever compromising on the quality of the raw materials used to make them. 
They are distributed through an exclusive and selective network of points of sale around the world. 
Maison Francis Kurkdjian became a Comité Colbert member in 2016 and has been part of the LVMH group since 2017.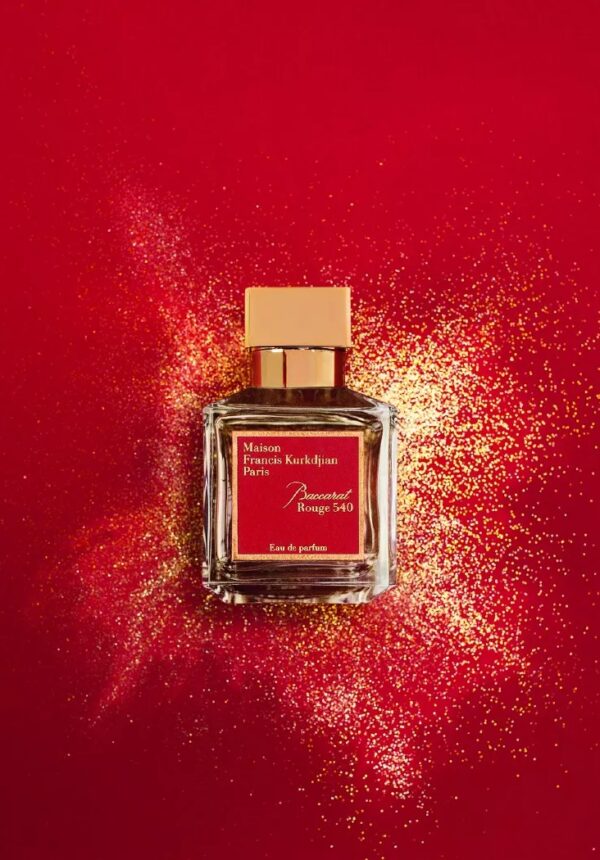 This special order from the Baccarat crystal glassworks for its 250th anniversary was supposed to remain confidential. Thankfully, this was not the case and Baccarat Rouge 540, designed as the perfect oxymoron of density and transparency, fire and lightness, made a name for itself as a major creation in the olfactory wardrobe.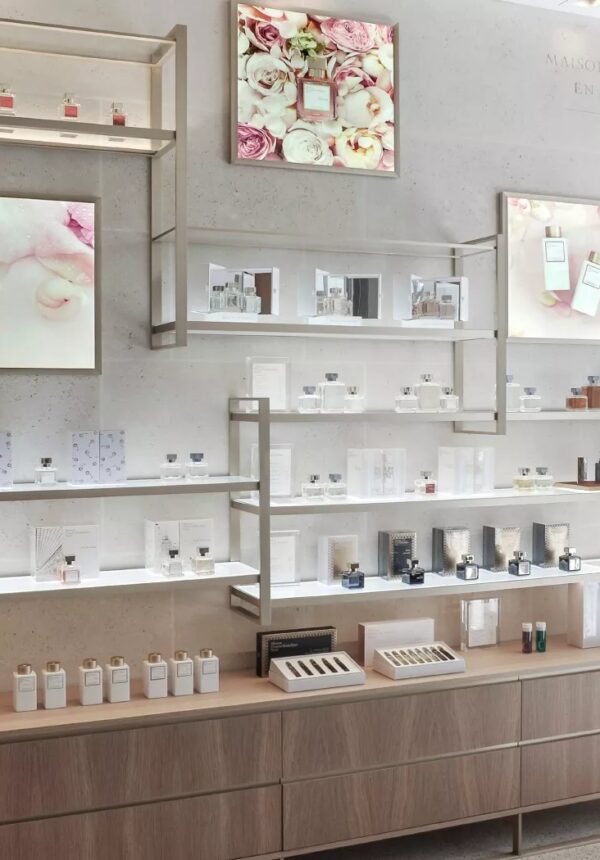 While Maison Francis Kurkdjian is now present in the most beautiful sales spaces in more than forty countries, it is at 5 rue d'Alger and 7 rue des Blancs-Manteaux, Paris, that we can fully discover the Maison's unique world.