Since its creation in 1935, Lancôme has been spreading its vision of French spirit and elegance through its major scientific creations and innovations in the field of luxury cosmetics and perfume.
The Lancôme story started in 1934. After the death of François Coty, for whom he worked, perfumer Armand Petitjean launched his own fragrance and cosmetics Maison a year later. He chose the name Lancôme, both because it sounded very French and as a reference to the château de Lancosme in the Val-de-Loire region. From the outset, he positioned his company as a high-end, innovative brand, and during this first year presented five fragrances at the Brussels World Expo. The brand enjoyed success and its notoriety was guaranteed. A factory was opened in Courbevoie, a boutique on rue du Faubourg-Saint-Honoré, and a school to train technicians.
In 1964, Armand Petitjean's son sold the company to the L'Oréal group which continued the founder's avant-garde strategy and made Lancôme the leading luxury beauty brand in selective distribution. Not only does the brand design fragrances with the greatest perfumers, but its skincare and make-up lines draw on research and the development of advanced technology, thus positioning Lancôme as "the brand which makes women happy by making them more beautiful". 
Lancôme became a Comité Colbert member in 1992.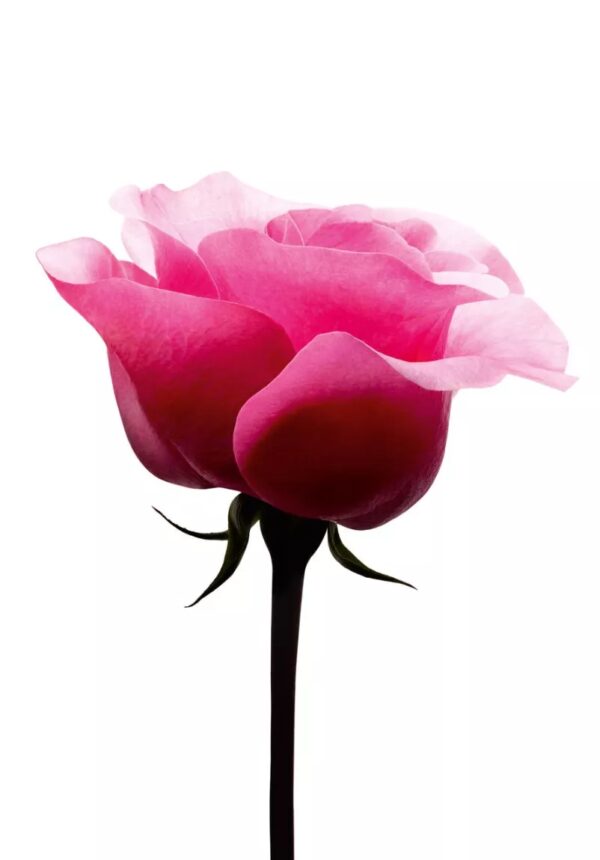 Armand Petitjean was passionate about roses and owned a rose garden just outside Paris, in Ville-d'Avray. In 1964, this special flower, which had featured on fragrance labels since 1935, became the brand's iconic ingredient. Ten years later, the Lancôme rose, with a rare and intense fuchsia colour, was created thanks to the talent of rose grower Georges Delbard.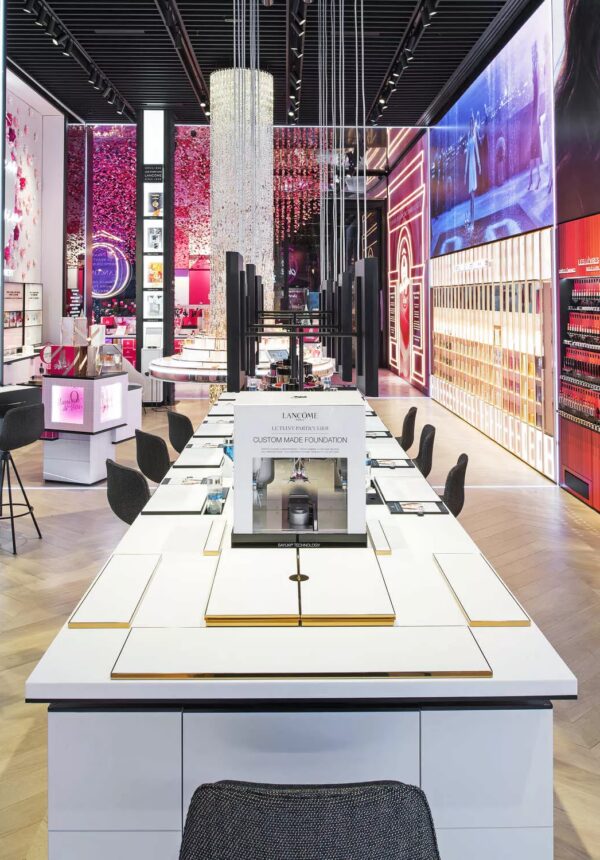 In 2019, Lancôme opened a Parisian boutique at 52 Avenue des Champs-Élysées, offering its customers an ultra-modern experience with a variety of innovations and digital technologies under one roof. From bespoke make-up to AI and augmented reality, customers can benefit from all the Lancôme technological tools and services. Beauty Tech is within everyone's reach thanks to the immersive customer experience in the heart of this flagship.