Intro For more than 190 years, Guerlain has been a fragrance and beauty Maison with exceptional heritage, drawing on savoir-faire patiently passed on through generations and memorable innovations.
When Pierre-François-Pascal Guerlain, perfumer and chemist, opened his first boutique in 1828, little did he know that he would go down in history. The history of fragrances and cosmetics, which he would repeatedly revolutionise with products such as Jicky, the first synthetic perfume, which marked the advent of the modern fragrance industry, and the Crème à la Fraise, an avant-garde skincare product adored by Empress Sissi, not forgetting Ne m'oubliez pas, the first lipstick created by Guerlain in 1870.
The Maison's illustrious customers often inspired the perfumers. Empress Eugenie was the inspiration behind the Eau de Cologne Impériale, and Saint-Exupéry the famous Vol de Nuit. Balzac paid tribute to his perfumer through his character César Birotteau. And we cannot forget Joséphine Baker, Catherine Deneuve, and Angelina Jolie.
Since its creation, Guerlain has set itself apart by its mastery of the creation process, whether the selection of raw materials, olfactory composition, manufacture in its own factories in France, the art of bottling, or distribution in its own boutiques.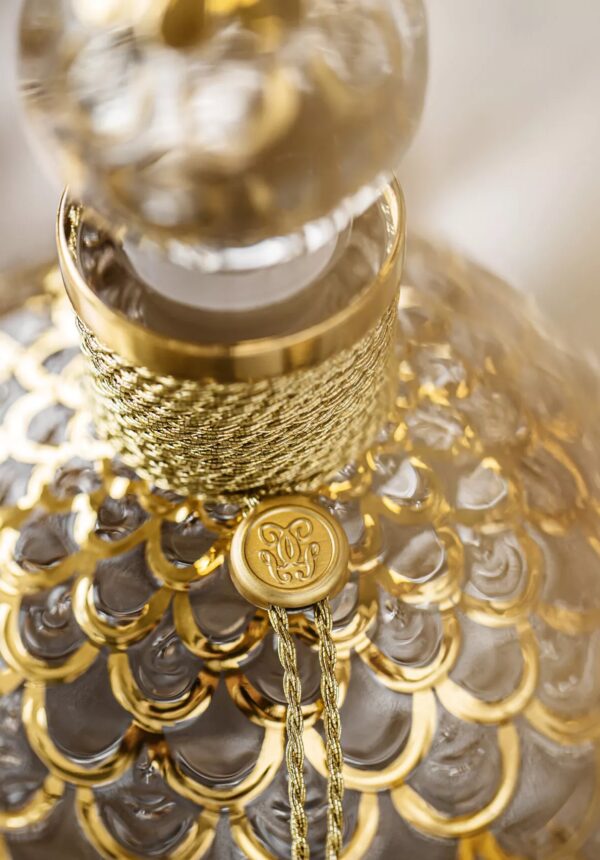 To celebrate the marriage of Empress Eugenie and Napoleon III, Pierre-François-Pascal Guerlain created the bee bottle, inspired by the Vendôme Column and adorned with 69 imperial bees gilded with fine gold. It has been the Maison's iconic bottle since 1853.
In 1914, Guerlain opened its doors at number 68 on the most beautiful avenue in the world, the Champs-Élysées. Both a boutique and a temple of beauty – the beauty salon opened on the first floor in 1939 -, it is also a space for creation and artistic expression, which each year exhibits contemporary artists in parallel to the FIAC (International Contemporary Art Fair). In 2014, the historic boutique was transformed and tripled in size under the guidance of architect Peter Marino.