The Musée d'Orsay, the first impressionist and post-impressionist museum in the world, is located opposite the Tuileries Gardens, on the banks of the Seine, in what was once Orsay train station, built for the 1900 World Expo.
Opened to the public on 9 December 1986 to present the creations of the Western world from 1848 until 1914, the Musée d'Orsay is home to national collections from the Louvre, the Jeu de Paume museum, and the Musée National d'Art Moderne. With paintings, sculptures, decorative arts, photographs, graphic arts, and architecture, the national museum displays works from a variety of disciplines. It is even one of the largest museums in Europe for this period. The museum is home to the largest collection of impressionist and post–impressionist paintings in the world, with almost one thousand one hundred canvases. The collection includes chefs-d'oeuvre by Manet, Cézanne, Degas, Monet, and many more.
The museum is also famous for the originality of the building itself: a station built on the ruins of the Palais d'Orsay, transformed into a museum after three years of renovation work (from 1983 to 1986), in accordance with the wishes of Valéry Giscard d'Estaing during his presidency in 1977. Thanks to the generosity of a couple of American collectors, Marlene and Spencer Hays, the museum purchased 293 exceptional new pieces by Vallotton, Bonnard, Vuillard, Modigliani, Delaunay, Manet, and Matisse in 2016 and 2019.
The Musée d'Orsay became a Comité Colbert member in 2013.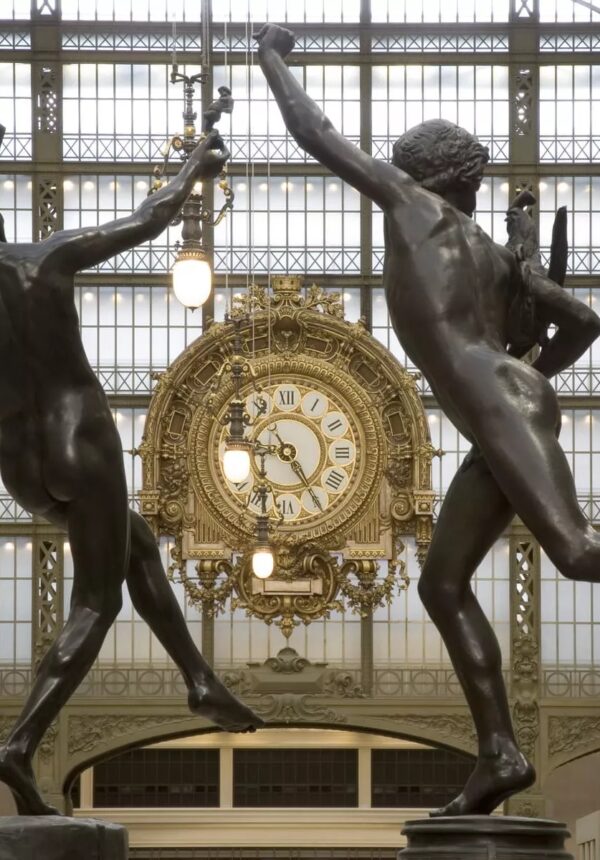 "The station is superb and looks like a Palais des beaux-arts," wrote the painter Edouard Detaille in 1900. Eighty-six years later, his prophecy was fulfilled. With its unique architecture, which contributes to the magic of the experience, the building is, in some ways, the first "work" in the collections of the Musée d'Orsay.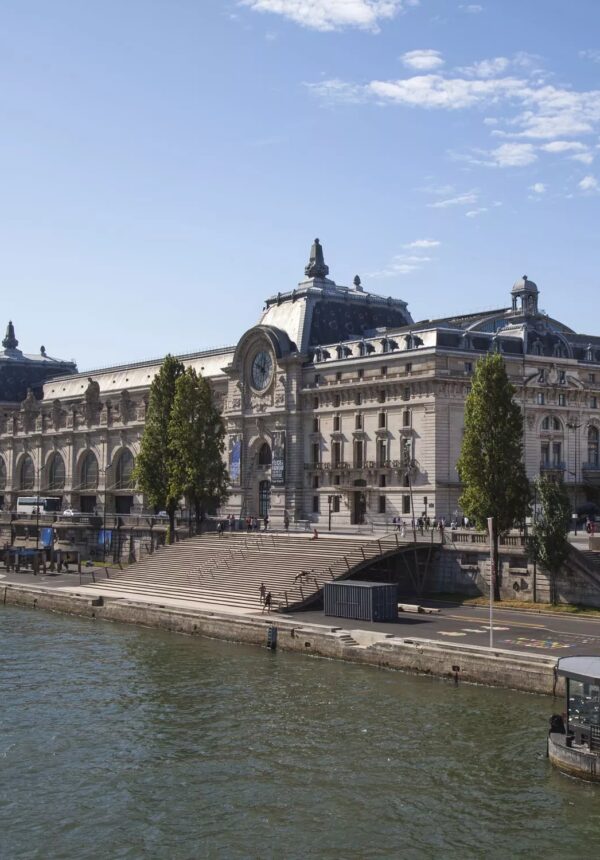 Located in the heart of Paris, the museum is built on the site of the former Palais d'Orsay (for which construction began in 1810), which housed the Cour des Comptes (Court of Audit) and the Conseil d'Etat (Council of State). Burned down in 1871 during the Paris Commune, it was left in ruins until the construction of the Orsay train station by Victor Laloux.