Located in the Louvre, the MAD (Museum of Decorative Arts) is the conservatory for the ingenuity of artists and artisans. Its collection, one of the largest in the world, offers an unparalleled panorama of the history of decorative arts.
Previously known as the Union Centrale des Arts Décoratifs, then Les Arts Décoratifs, the MAD was founded in Paris in 1882, following the World Expos, by collectors, industrialists and artisans attentive to the quality of everyday objects. Home to one hundred and fifty thousand objects, including around six thousand which are on display to the public, the MAD owns one of the largest decorative arts collections in the world. By offering an unparalleled panorama of the history of furniture, glass, ceramics, goldsmithery, jewellery, design, textiles, fashion, graphics, and advertising, from the Middle Ages to the present day, visitors can learn about and admire the evolution and wealth of the decorative arts through the ages.
The MAD is also an exhibition space which has welcomed big names in numerous fields. The biggest successes include: "L'esprit du Bauhaus" in 2016, "Christian Dior, Designer of Dreams" in 2017, and "Tutto Ponti, Gio Ponti archi-designer" in 2019. Since its creation, most of the collections have been established through donations and bequests. The MAD is a private body and an association governed by the French law of 1901, thus recognised as non-profit.
The MAD became a Comité Colbert member in 2012.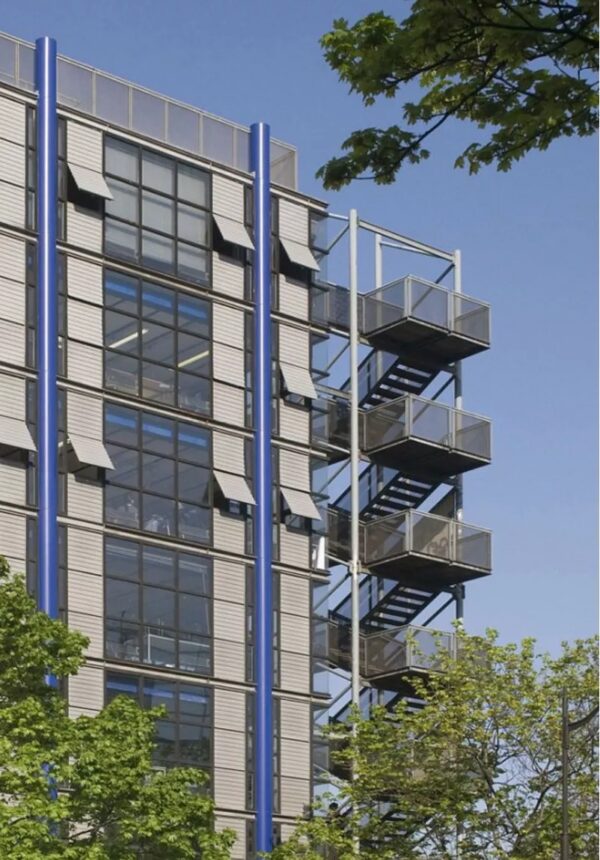 The MAD manages not only museums, but also a school, (École Camondo, which trains designers and interior designers), a library with more than two hundred thousand volumes, art workshops and demonstrations, and the Ateliers du Carrousel (workshops for children and adults).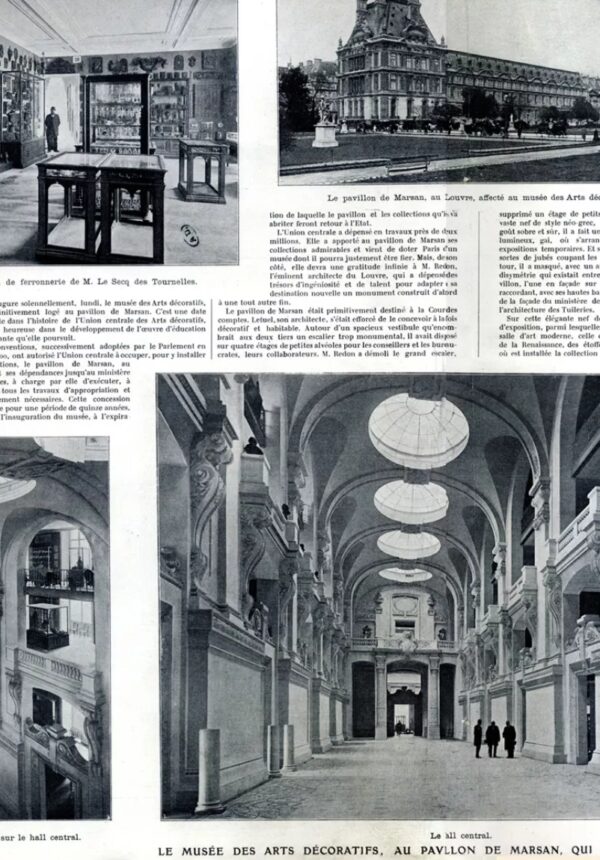 The MAD is located in the Louvre's most north-west wing known as the Pavillon de Marsan. Destroyed during the Tuileries Palace fire in 1871, it was rebuilt in 1873. It was named after the Countess of Marsan, Marie-Louise de Rohan, only daughter of Jules de Rohan, Prince of Soubise. For many years, this part of the palace was the residence of the Countess of Marsan, who, in 1754, was Governess of the Children of France, in particular of the future kings Louis XVI and Louis XVIII.