Longchamp is an optimistic and independent Parisian Maison. The Longchamp story is a family one, that of the Cassegrain family, which inherited the founder's passion for leather and creativity. A close-knit luxury Maison, Longchamp is strongly influenced by a culture of craftsmanship, a love for beautiful materials, and the respect for each other's work.
Longchamp was born in the wake of World War II. Jean Cassegrain, the owner of a Parisian tobacconist, started to sheathe pipes with leather. His customers loved the result and encouraged him to enter the world of small leather goods. He thus designed wallets and toiletry bags. The growth in tourism then pushed him to start making luggage. To cater for the increasing demand, he purchased a workshop in Segré, in the Maine-et-Loire region, to work on leather goods. The Maison therefore lastingly associated its name with the world of travel.
In the 1970s, Longchamp was appreciated for its lightweight, hard-wearing bags. However, it was the launch of the Pliage® in 1933, a canvas bag that can be folded up, inspired by Japanese origami, which catapulted the brand onto the international scene. The Pliage® combines intelligence and elegance, making it the perfect bag for everyone. It is made from lightweight, sturdy, and colourful nylon, and Russian leather. New versions allowed it to adapt and ensure its continuity and success. Longchamp then branched out into accessories and prêt-à-porter. It is still owned by the Cassegrain family. Jean, Olivier, and Sophie Delafontaine, the founder's grandchildren, are now continuing the adventure.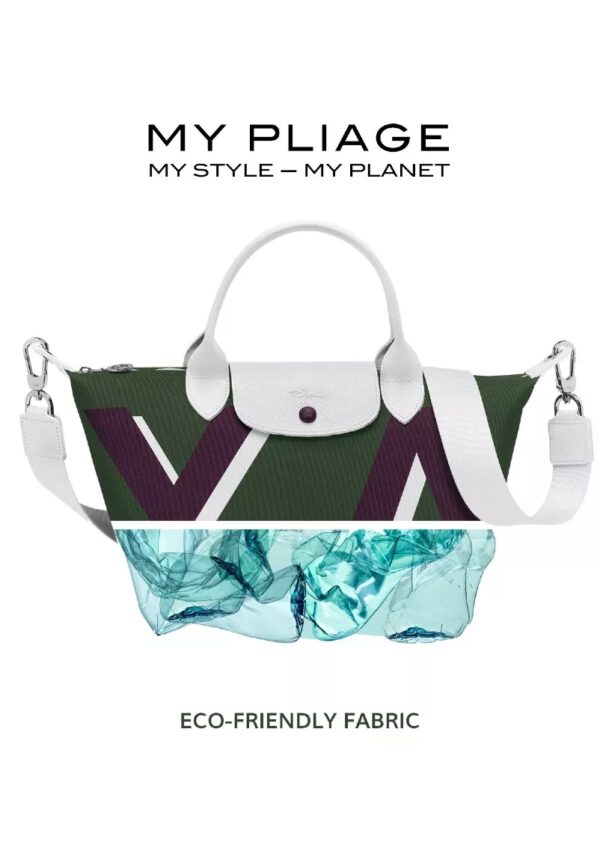 Regardless of the geographical location of the workshops, the "made by Longchamp" label guarantees consistent quality in the manufacturing of the brand's products, which all meet the same quality standards. Moreover, Longchamp transparently chooses to display the country of assembly of each model, visible on the labels inside the bags.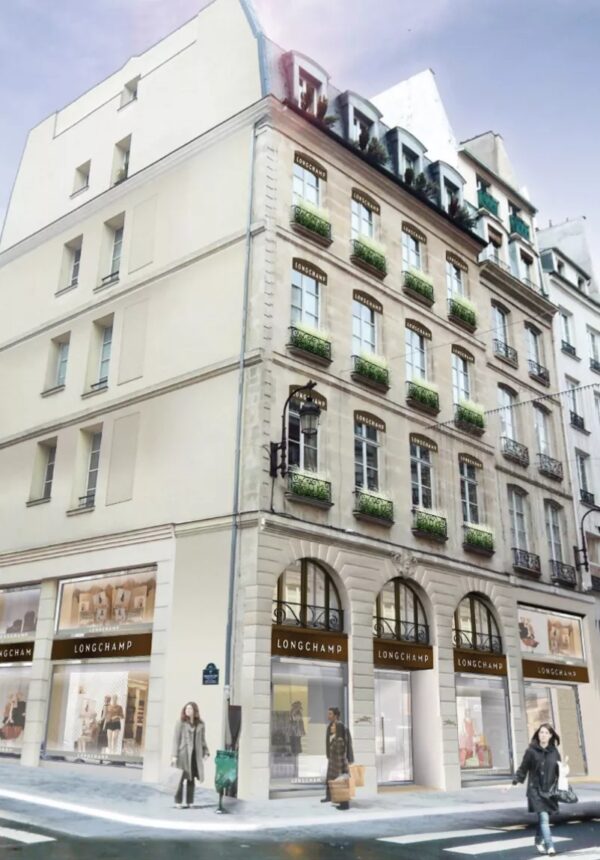 Rue Saint-Honoré in Paris is one of the capital's key locations. This one-hundred-year-old street is home to numerous prestigious brands. It was here that Longchamp chose to establish itself. In 1988, it opened a first space, then a flagship boutique. The Maison celebrated this key address by renovating this historic boutique in 2016. Graphic and understated, the space combines the high standards it has always upheld: flawless quality and character.