Le Bristol, the first hotel to be given the title of "Palace" in France, is also one of the most iconic hotels in the capital. This is thanks to its mastery of a service combining art, warmth, and exceptional professionalism, but also original facilities: from the extraordinary rooftop swimming pool to the 1,200-m2 green haven in its indoor garden, Le Bristol is a unique luxury hotel where guests can feel at home
In 1923, entrepreneur Hippolyte Jammet purchased the stunning abode of Count Jules de Castellane on rue du Faubourg Saint-Honoré. His intention was to turn the private mansion into the most luxurious hotel in Paris. He named it Le Bristol after Frederick Hervey, the fourth Earl of Bristol, a true globetrotter from the 18th century who loved luxury. The hotel opened in April 1925. At the time, Paris was a hive of excitement, attracting the biggest names in art, culture, and fashion. In June 1945, Le Bristol Paris became the headquarters of the American Embassy and all Americans living in Paris. Later, Hollywood stars like Kim Novak, Rita Hayworth, and Charlie Chaplin would stay there.
Pierre Jammet, Hippolyte's son, who was born and grew up in the hotel, took over the management in 1964 before selling it to Rudolf Oetker in 1978. Cultivating its historic ties with fashion and art, Le Bristol displays works by artists such as Daniel Buren, Diane de Wurtemberg, and Ugo Rondinone. The luxury hotel also has a three-Michelin-starred restaurant, Épicure, run by chef Éric Frechon. In the basements, the hotel houses a chocolate workshop and a flour mill to grind its own grains and make its own bread. 
Le Bristol became a Comité Colbert member when it was founded in 1954. It is owned by the luxury hotel group Oetker Collection.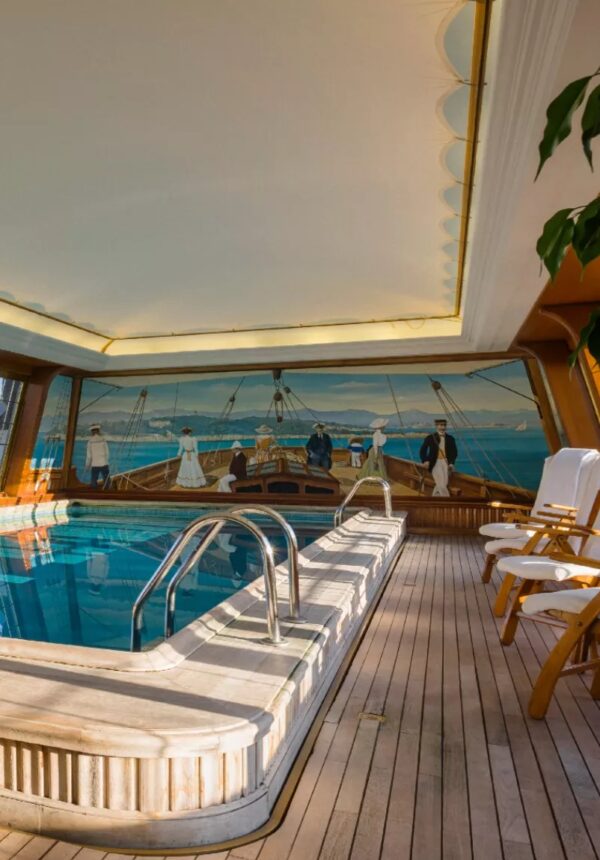 On the 6th floor, suspended between Heaven and Earth, is the exceptional swimming pool, designed by the architect of Aristote Onassis' yacht. Resembling the prow of an old sailing boat, it dominates the roofs of Paris and offers a striking view of the Sacré-Coeur basilica.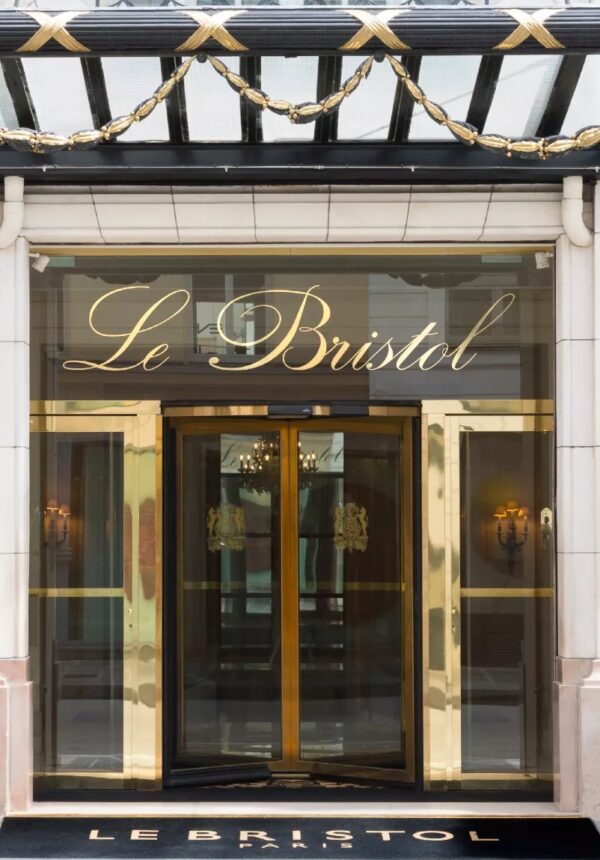 Situated at 112 rue du Faubourg-Saint-Honoré, in the former Hôtel de Castellane dating back to the 18th century, Le Bristol was expanded for the first time at the start of the 1980s onto the site of a former convent and acquired a tree-filled garden of 1,200 m2. In 2007, the acquisition of the adjoining building, on Avenue Matignon, saw an extra 21 rooms and 5 suites added.