Lanvin is the oldest French maison de couture still in activity. With a diverse offering from hats to prêt-à-porter, couture to sportswear, fragrance to decoration, it heralded a lifestyle revolution.

At just 18 years old, Jeanne Lanvin opened her hat boutique on rue Boissy d'Anglas, Paris. Four years later, the milliner moved to 22 rue du Faubourg-Saint-Honoré. In 1908, inspired by her daughter, the designer created children's clothing which charmed the wealthy customers in the neighbourhood. This success led Jeanne to start designing women's clothing. In this field also, she made a name for herself. From 1923, the businesswoman opened a 
sportswear department, proposing a casual daywear wardrobe suitable for the leisure activities people were practising in the new seaside resorts. Then, she launched her first fragrances. During the roaring twenties, Jeanne Lanvin's renown sometimes competed with that of Gabrielle Chanel. The Maison had 23 ateliers and 800 employees. The war, followed by the death of its founder in 1946, weakened the Maison which, at the time, was being managed by Lanvin's daughter. In 1993, the haute couture activity was abandoned and replaced by prêt-à-porter. 
Lanvin became a Comité Colbert member in 1959. Since 2001, it has been owned by Chinese businesswoman Shaw-Lan Wang.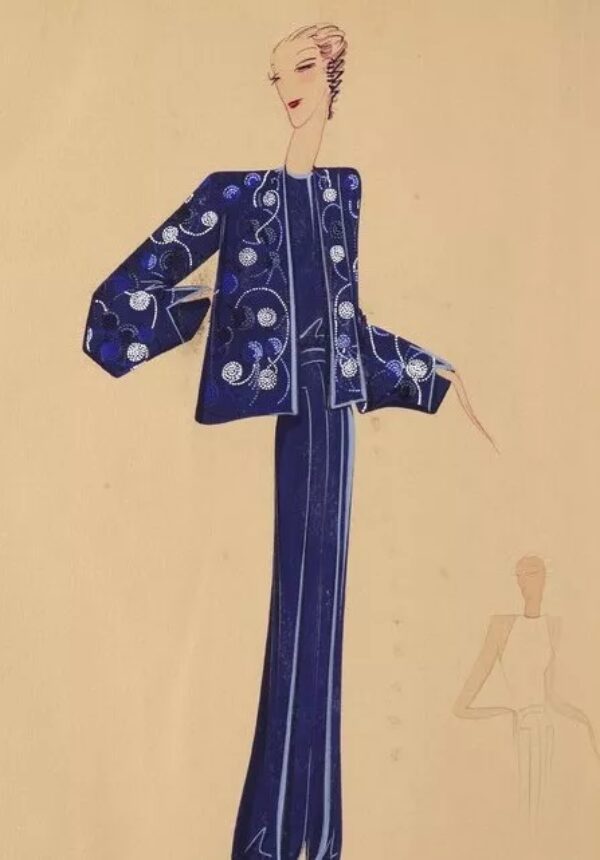 Whether azure, sky, lavender, navy, or indigo, blue has always been very present in the Lanvin collections. Passionate about colours, Jeanne Lanvin opened her own dye factory in 1923 where she could experiment with them.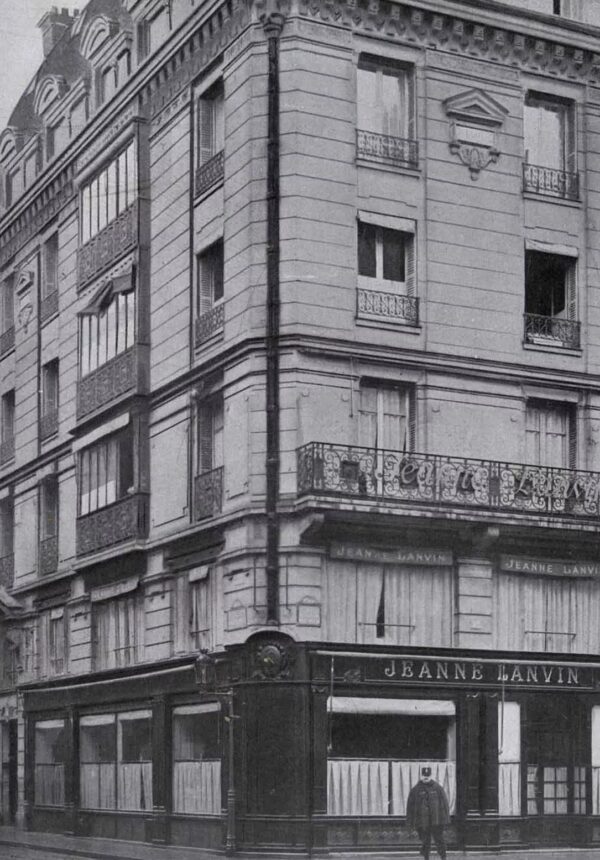 The historic boutique is still located at 22 rue du Faubourg-Saint-Honoré on the corner of rue Boissy-d'Anglas. Jeanne Lanvin's office has even been meticulously recreated on the first floor.