This maison de couture, created in Paris in 1958, continues to set itself apart with its bold prints and innovations. Present around the world, it is often associated with its favourite flower, the orchid.
The Leonard saga started in 1958 when Daniel Tribouillard, sales representative at Jacques Léonard (which markets fabrics), proposed developing printed materials. He invented the "fully fashioned" technique, a revolutionary process for printing jumpers, which he had patented in 1959. Soon, the big names in fashion and luxury entrusted him with making their knitwear, and a factory employing 350 workers was opened. In 1968, the brand launched prêt-à-porter styles, with an initial collection of silk jersey dresses which became bestsellers thanks to the slogan:
"The Leonard Dress: 150 g of happiness". 1983 marked the start of the love story with Japan, whose government commissioned Leonard to update the kimono. Immediately afterwards, Leonard made the orchid its symbol. Ten years later, it was the first western Maison to have a runway show in Shanghai, and then, in 2007, it became an Entreprise du Patrimoine Vivant ("Living Heritage Company", a label awarded by the State for excellence in artisanal and industrial savoir-faire). 
Nathalie Tribouillard, the founder's daughter, is now the CEO of the family company.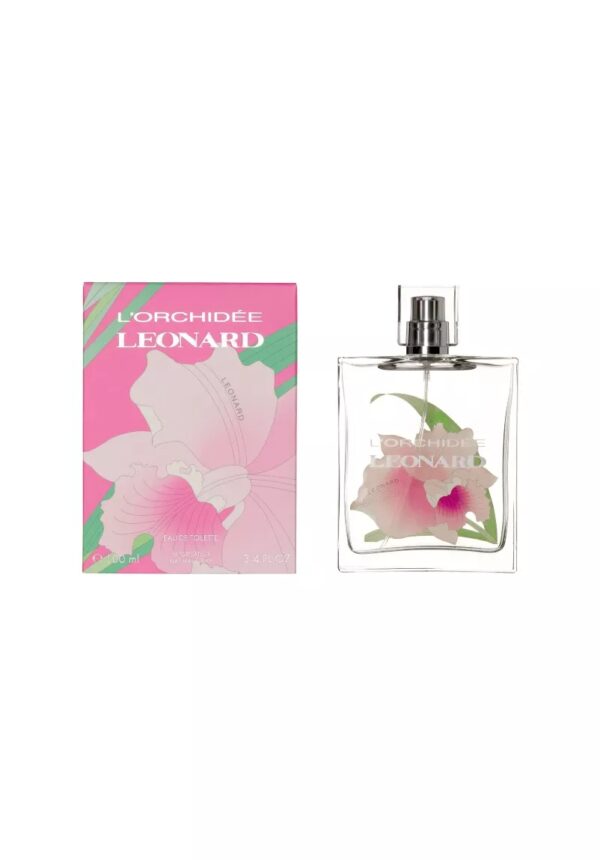 By adopting the orchid as a recurring motif in its collections, Leonard forged its own style featuring floral prints in immediately recognisable shimmering colours. 
The Maison's archives are kept in its hôtel particulier on rue Giraudoux in Paris. No fewer than 5,000 exclusive designs can be found there, brought to life each season by the creative teams.