The fashion house founded in Paris in 1958 continues to distinguish itself with its bold prints and innovations. Distributed in the four corners of the world, LEONARD is often associated with its signature flower, the orchid.
The LEONARD PARIS saga began in 1958, when Daniel Tribouillard, then salesman at Jacques Léonard,a fabric producer, offered to develop printed fabrics. He invents fully fashioned, a revolutionary process for printing sweaters, which he patented in 1959. Soon, the major names in fashion and luxury entrusted him with the fabrication of their knits. And a factory employing 350 workers opens its doors.
The house brings the "art of the flower" to new heights. The art of representing it, first of all, via this technique of powdered drawing, borrowed from Chinese artists. The art of wearing it, then, by affixing it to materials as fine as they are light, such as silk, cashmere and subsequently the famous silk jersey. This featherweight, crease-resistant fabric became the Maison's "signature" material in 1968. "The Leonard dress, 150 grams of happiness", promised the slogan of the time.
In 1983, the love affair with Japan began, whose government asked LEONARD PARIS to design a line of kimonos to bring it up to date.
For 60 years, the label has left a delicious perfume in its wake. The mere evocation of LEONARD is enough to bring to mind a garden of extraordinary flowers. A bouquet populated by Camellias, Arum but above all Orchids. Its fragility, its delicacy and its extraordinary shapes make it the emblem of the house. The LEONARD flower climbs endlessly.
LEONARD PARIS, which became a Living Heritage Company in 2007, is the first Western house to host a fashion show in Shanghai.
Since 2022, the LEONARD house belongs to the Japanese group Sankyo Seiko Co., Ltd.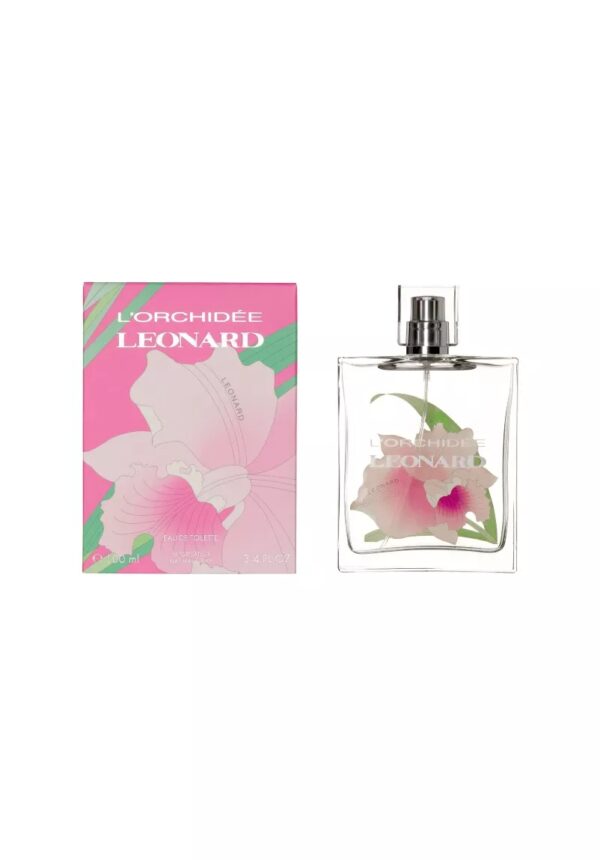 By adopting the orchid as a recurring motif in its collections, Leonard forged its own style featuring floral prints in immediately recognisable shimmering colours. 
The Maison's archives are kept in its hôtel particulier on rue Giraudoux in Paris. No fewer than 5,000 exclusive designs can be found there, brought to life each season by the creative teams.