To this day, the maison de couture founded in 1952 by Hubert James Taffin de Givenchy is still the embodiment of elegance à la Française: a style flirting with classicism and modernity, which combines fluidness, understated cuts, and audacity.
Born in 1927, Hubert James Taffin de Givenchy founded his eponymous Maison in 1952. That same year, he presented a collection that would leave an indelible mark on fashion history: his "separates" – elegant blouses and light skirts blending architectural lines and simplicity – met with enormous success in light of the more constricted looks of the time. In 1955, Hubert de Givenchy presented his first shirt dress; the evolution toward lantern shapes would become iconic.
Audrey Hepburn, as the designer's muse, accompanied him in inventing a style that would redefine standards of elegance. In 1969, the launch of the "Givenchy Gentleman" menswear line became a reference in men's fashion. After a career spanning more than 40 years, and joining the LVMH group in 1988, Hubert de Givenchy retired in 1995. He was succeeded by some of fashion's great creative talents (in chronological order): John Galliano, Alexander McQueen, Julien MacDonald, Riccardo Tisci and, most recently, Clare Waight Keller, who designed the gown Meghan Markle wore to wed Prince Harry, Duke of Sussex, in May 2018.
In June 2020, Givenchy began a new chapter in its history with the appointment of Matthew M. Williams as Creative Director of women's and men's collections. A self-taught designer, Mr Williams brings a commitment to craftsmanship and attention to detail, as well as an intuitive understanding of tailoring, technology, and integrity in fashion. 
Givenchy became a Comité Colbert member in 1956.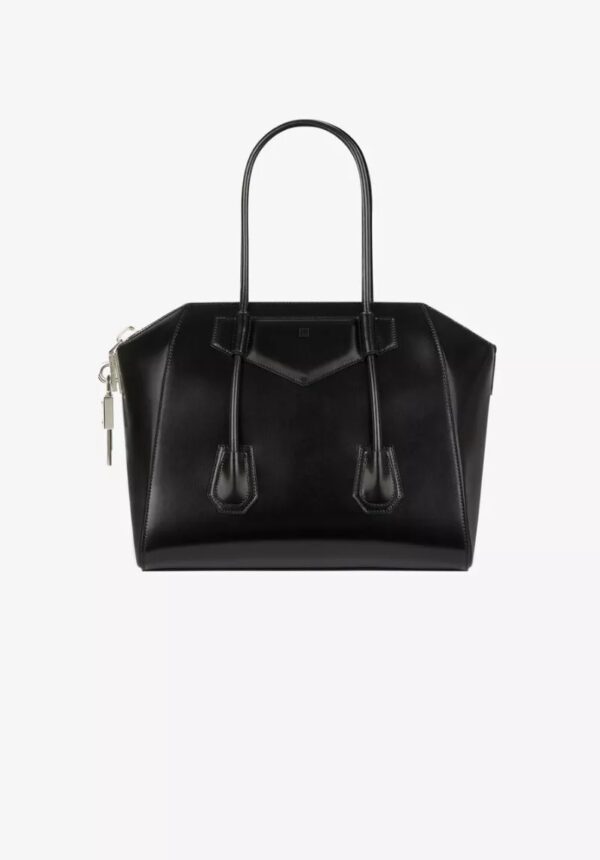 An ensemble of metal pieces, the signature Hardware designed by Matthew M. Williams for Givenchy, sets the tone. It was in this spirit that the Antigona bag was updated. He gave it a new symbol for the Maison: an oversized silver padlock, engraved with the 4 Gs emblem, inspired by the love padlocks on Parisian bridges. The lover's lock is unisex, both utilitarian and decorative, symbolically combining luxury and practicality, uniting Givenchy men and women.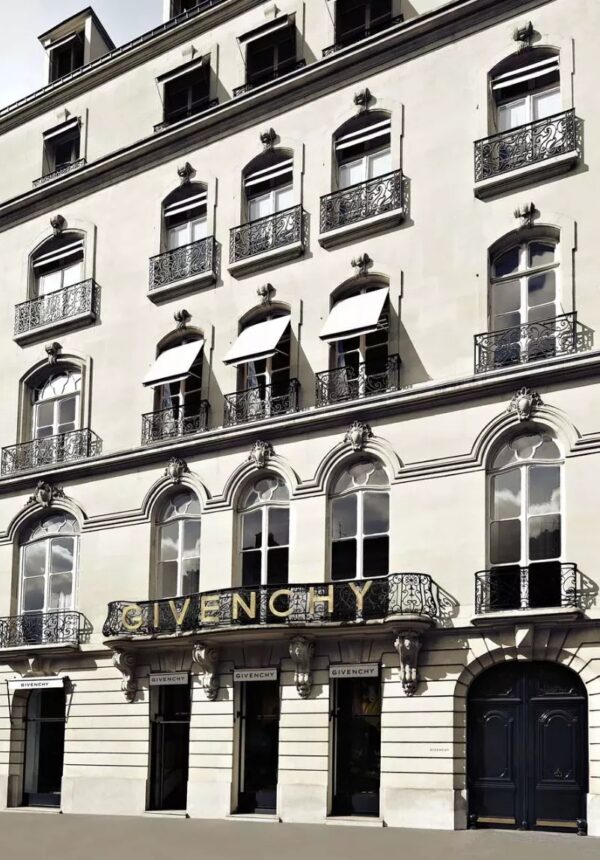 In 1959, Hubert de Givenchy established the Maison and its ateliers in the former Hôtel de Caraman. Located at number 3 Avenue George V in Paris' 8th arrondissement, this private town house was originally built in 1898 for the French aristocrat and politician Maurice de Riquet, the Count and, later, Duke of Caraman.