J.M. Weston has been the benchmark in the world of French luxury footwear since 1891. Its traditional skills are practised by over 140 artisans at its workshop located in Limoges. It requires no less than 150 hands-on steps for each artisan to leave his or her mark on the production of each model.
The brand boasts more than 40 points of sale around the world and, whether in France or abroad, it has always reflected French elegance.

French Artisanship
In 1891, founder Edouard Blanchard opened a shoemaking workshop in Limoges specialised in luxury shoes.
The singular Blanchard made a bold move when in 1904 he sent his son, Eugène, on a trip to the United States, to the city of Weston. The young man returned having learned the Goodyear construction technique.
In the 1920s, Eugène succeeded his father and initiated a complete overhaul of the company. To this end, he developed precision fitting not only in terms of sizes and lengths, but also offering five different widths. These unique skills and exceptional know-who, still at work today, allowed him to adapt each shoe to the customer's foot.
Eugène also decided to drastically lower the number of shoe pairs made on a daily basis. It fell from 600 pairs per day to 60. Producing less to offer better quality and always maintaining the attention to detail of a cut, the precision of a stitch, the elegance of a form.
In 1922, Eugène opened his first shop on rue de Courcelles, a historic location that remains open today. In 1932, a second shop on avenue des Champs Elysées confirmed Weston's undeniable success, attributed to the timeless form and style of its creations.
Under the supervision of Olivier Saillard, Artistic, Image and Culture Director of the brand since January 2018, J.M. Weston continues to promote its artisanship with a view to innovation and transmission.
J.M. Weston became a Comité Colbert member in 2023.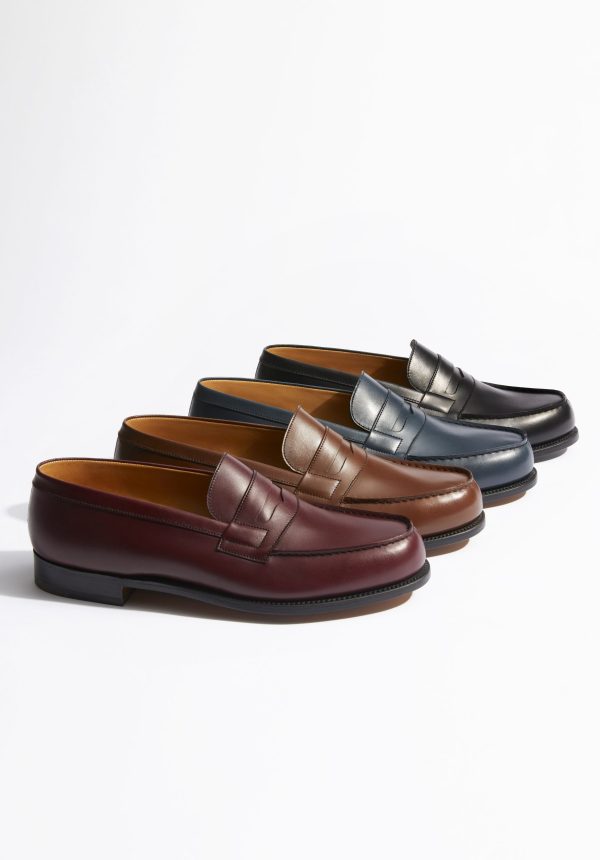 180 loafer
Introduced in 1946 it takes no fewer than 180 manual operations in the workshop to create this famous loafer. It is a true icon: one cannot talk about the history of J.M. Weston without mentioning the loafer, which is still made using the same artisanal production methods. The Goodyear welt stands as a sign of durability, the cut-out of its seagull-shaped bridle, its signature detail. Made from start to finish in Limoges, available in five widths and half-sizes, the 180 loafer slides on and off as smoothly as a glove.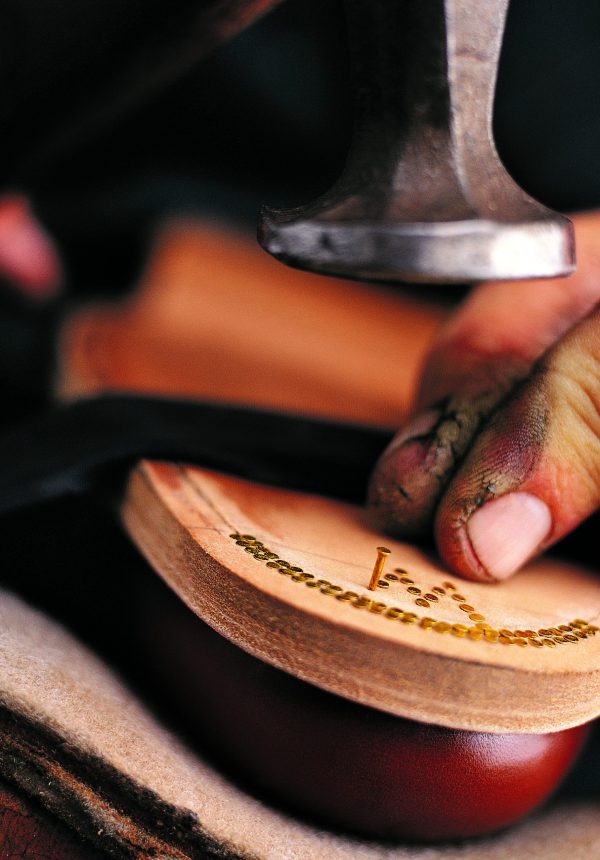 Located in Limoges since 1891, the factory is rich with exceptional know-how in the design and manufacturing of J.M. Weston shoes. Its mastery of the "Goodyear" welt is carried forward by 140 artisans.