Since 1837, Hermès has remained faithful to its artisanal model and its humanist values. The freedom to create, the constant quest for beautiful materials, and the transmission of exceptional know-how, which enable the creation of useful yet elegant objects, forge the uniqueness of Hermès.
An independent, family-run Maison directed by Axel Dumas, member of the sixth generation, Hermès is committed to maintaining the majority of its production in France.
Hermès' sustainable development approach is founded on the values of artisanship: a sense of responsibility, respect for men and women, high-quality materials, and authentic savoir-faire. Respectful of nature, which offers its most beautiful materials, Hermès ensures the preservation of its resources and environments.
The creation embodied in the sixteen Hermès métiers draws on a bold stylistic vocabulary. Every day, artisans carry out the demanding techniques necessary to create a collection of objects. To pass on its savoir-faire, Hermès places training at the heart of its activities.
A socially and environmentally responsible company which creates jobs, Hermès forges lasting connections with its surrounding world to make sustainable commitments to the communities in which it operates.
The group's vertical integration model ensures the traceability of the entire Hermès supply chain and is a guarantee of the quality of its creations.
A Parisian Maison and international group, Hermès charms its customers in all its boutiques, spaces that are full of life and promise a real experience. The freedom to buy, a counterpoint to the freedom to create, is expressed in the omnichannel dimension of these points of sale, which reveal the Maison's endless creativity.
Hermès played a key role in the creation of Comité Colbert in 1954.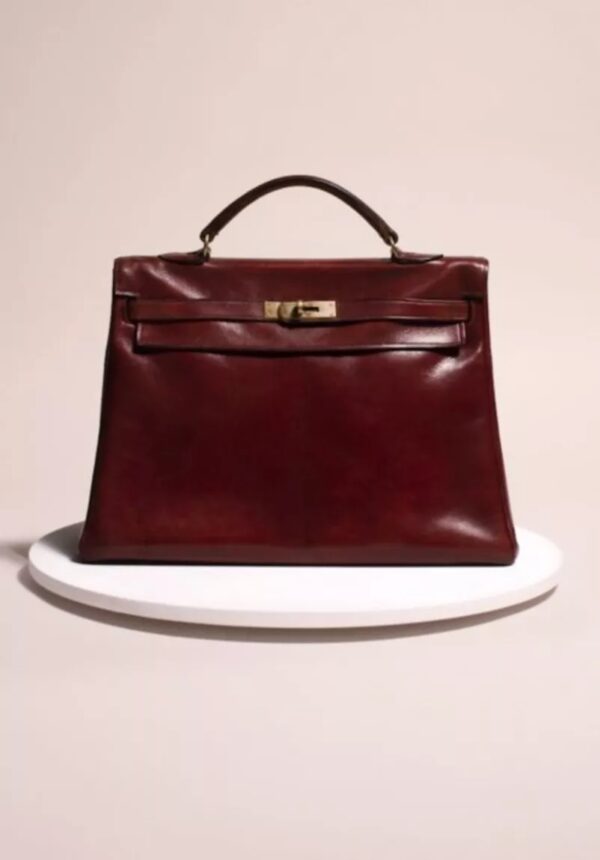 In the 1930s, Robert Dumas, son-in-law of Émile Hermès, created a women's bag in the shape of a trapezium with two triangular gussets, a cut-out flap, a handle, and two side straps. In 1956, Dumas' bag was photographed on Grace Kelly's arm. The bag shot to international fame and was renamed the Kelly, after the actress turned princess.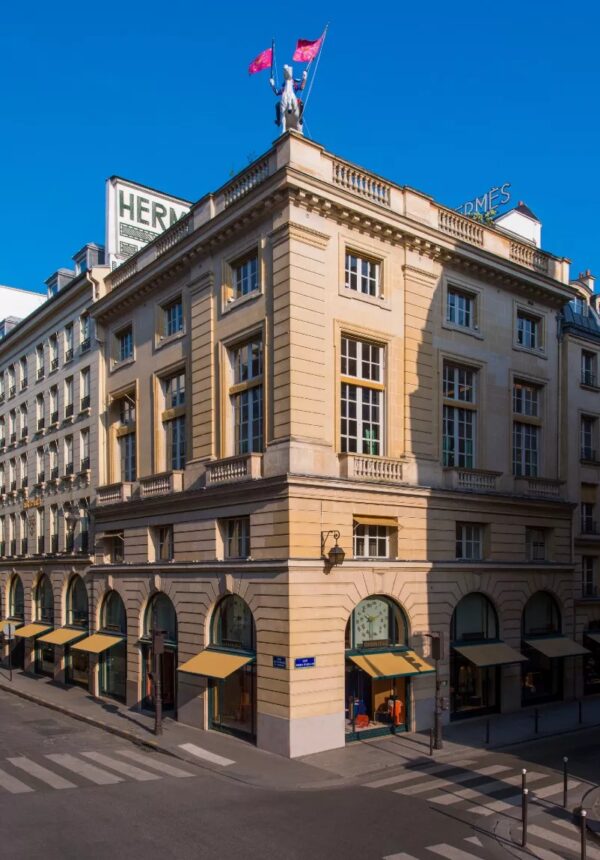 The most iconic Hermès boutique is without doubt the first, opened in 1880 and still located at 24 rue du Faubourg-Saint-Honoré, Paris. This address is where artisanal saddlers continue to produce the Maison's exceptional saddles today.