Granted the title of 'Purveyor to the Court' in 1883, Delvaux is the world's oldest leather goods Maison.
Founded in 1829 in Brussels, one year before Belgium declared its independence, Delvaux emerged as a key player in creation and savoir-faire. It was Delvaux who invented the handbag, as shown by a series of patents filed in 1908. In the 1930s, Delvaux also launched seasonal collections following the same calendar as haute couture. 
Associated with the surrealism movement for many years, the Maison likes to cultivate paradoxes and willingly positions itself as a quirky brand through multiple unconventional touches. Creating its unique miniature bags, which come in a variety of shapes, from chip cones to skyscrapers, requires specific savoir-faire.
Since its international development in 2013, more than forty-five Delvaux boutiques can now be found around the world, including in Beijing, Tokyo, Milan, Paris, and New York with a location on Fifth Avenue in Manhattan.
Delvaux became a Comité Colbert member in 2012.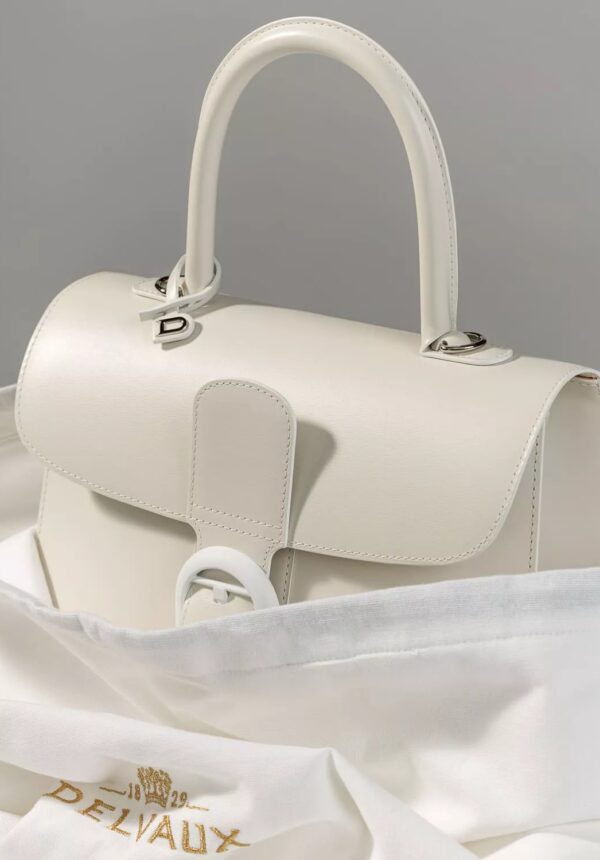 An iconic Maison handbag, the "Brillant" was created at the time of the 1958 World Expo. It stands out for its architecture and signature horseshoe-shaped buckle, a real showpiece subtly evoking the "D" for Delvaux. Composed of sixty-four pieces of leather and metal, each detail of the Brillant bag requires unequalled savoir-faire.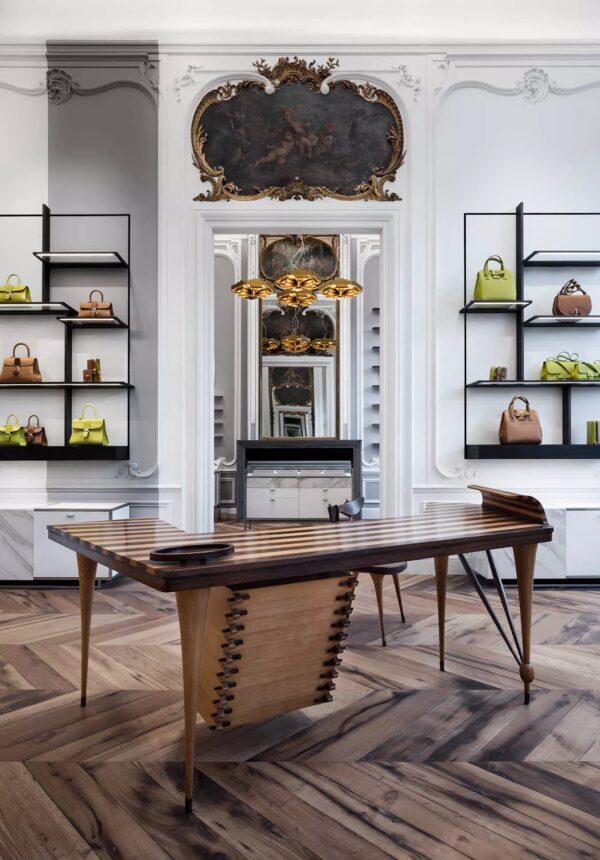 The historic boutique situated on Boulevard de Waterloo in Brussels has been designed like a cabinet of curiosities, where second-hand furniture and monumental works of art majestically take centre stage. 
Their presence in this constantly evolving gallery makes No. 27 a space conducive to discussion and discovery.