Christian Louboutin's career began with a sign posted at the Museum of African and Oceanic Art—forbidding women from wearing stilettos, lest they scratch the parquet flooring. Little did 10-year-old Christian know that he had happened upon the subject of his life's work.

Raised with his three sisters, the Parisian-born designer has always been intimately aware of the nuances that define the female condition. For Christian Louboutin, every woman is a work of art, a goddess meant to be celebrated, a life source of limitless power that ought to be unleashed. At the age of 16, he began an internship at the famed Folies Bergère, where the self-taught shoemaker began dressing the dancers' feet with his designs
Soon after, the world became his stage. Christian Louboutin's sketches caught the eyes of various renowned designers to whom he lent his talents while learning the more technical aspects of his craft. In 1991, the designer embarked on a new adventure that would come to define his legacy: the inauguration of his first Parisian boutique.
This is how the story of La Maison Christian Louboutin begins.
First with a collection for Women, the Maison launched the Men's collection a few years later, both recognizable by the signature red lacquered sole. 2014 welcomed the launch of Christian Louboutin Beauté. With a prolific collection of women's and men's shoes, handbags and small leather goods, Christian Louboutin now counts more than 150 points of sales around the world.
Christian Louboutin became a Comité Colbert member in 2022.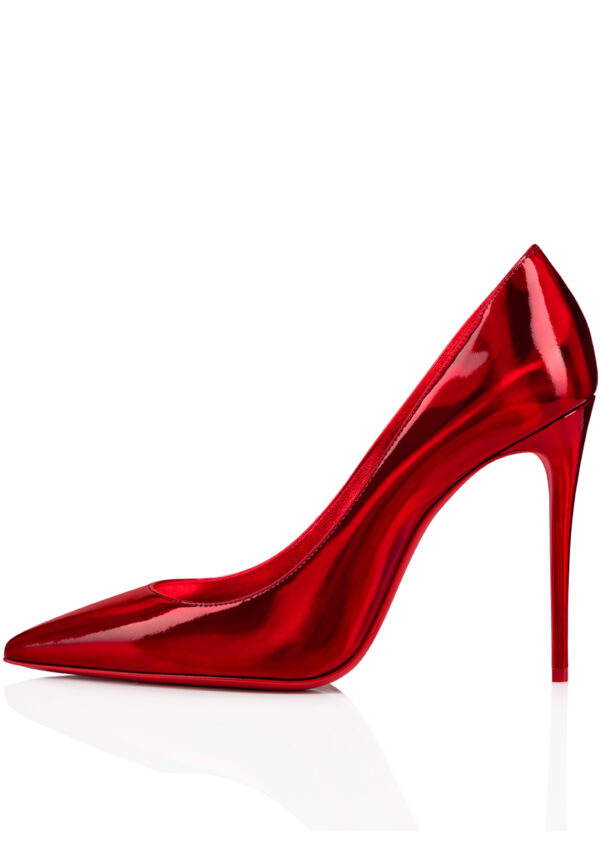 The Kate style and its big sister So Kate have been designed in 2012 and 2013, respectively. With these iconic shoes, it's impossible not to wonder which "Kate" we are: originally, Christian wanted to pay tribute to his friend Kate Moss. Since the famous model never left her 120mm Pigalle, Christian had the idea to create a model to reinvent the Pigalle. He designed a thinner heel, a slightly extended toe and very low lines.
« Kate is a sharp style, simple, and very complex at the same time. If the line is not very perfect, you don't have any embellishment to hide it. It sounded so much like Kate, simple yet very sophisticated.
I felt this pump just had to be named after her, because it was soooooo Kate. »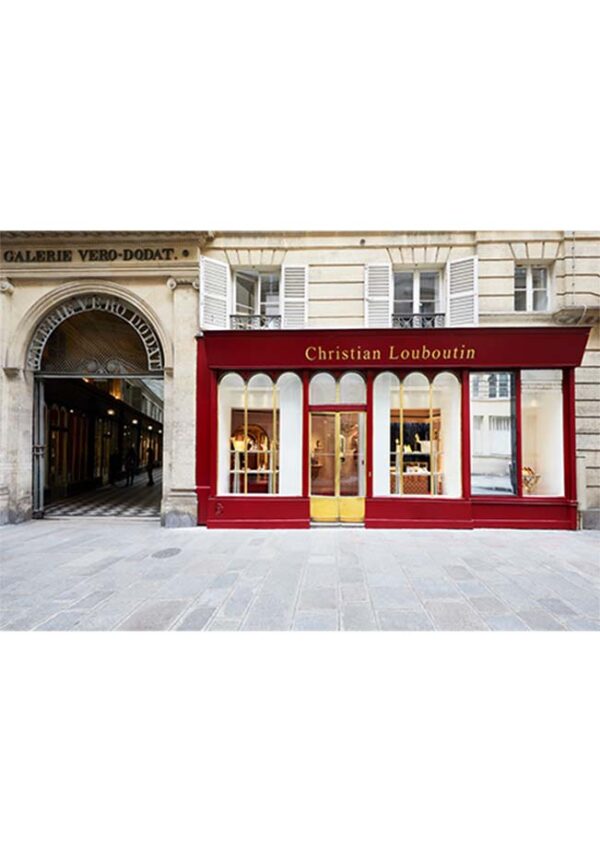 It is at 19 Rue Jean-Jacques Rousseau in the 1st arrondissement in Paris that Christian Louboutin opened his first store in 1991 within the Galerie Véro-Dodat. The space, inspired by the arches of this iconic Parisian gallery, pays tribute to the creative and artistic world of the designer, referencing the most precious elements to him: exceptional craftsmanship, artistry and Savoir Faire, and elements from nature.