For more than 100 years, Berluti has been cultivating its difference by reserving its exceptional savoir-faire for men only. A prestigious bootmaker with visionary creativity, the Maison plays with codes (and trends) and today proposes styles and looks which are a blend of audacity, fantasy, and classicism. A complete lifestyle universe.
In 1895, Alessandro Berluti, a young apprentice bootmaker from the Marche region in Italy, moved to Paris. At first, he had success as a bootmaker for select female customers, such as Isadora Duncan and Helena Rubinstein. It was the Oxford style, made from a single piece of leather, that led him to create shoes for men, starting with the Duke of Windsor. His son Torello replaced him in 1928 and opened the first boutique and atelier near Place Vendôme, calling it "Berluti, bottiers de luxe" (luxury bootmakers). When the boutique became too small, it was transferred to 26 rue Marbeuf.
 In 1964, his son Talbinio propelled the brand beyond the French borders and launched ready-to-wear shoes which charmed a younger and more diverse clientele. Then, in the eighties, his cousin Olga brought an artistic dimension to the Maison and defied the rules of colour by inventing the Berluti patina. Under her influence, Berluti shoes became works of art. The Maison attracts numerous famous customers, including Yves Saint Laurent, Jean Cocteau, and Brad Pitt. In 2012, the bootmaker began making ready-to-wear clothing collections. Berluti is part of the LVMH group. 
Berluti became a Comité Colbert member in 2002.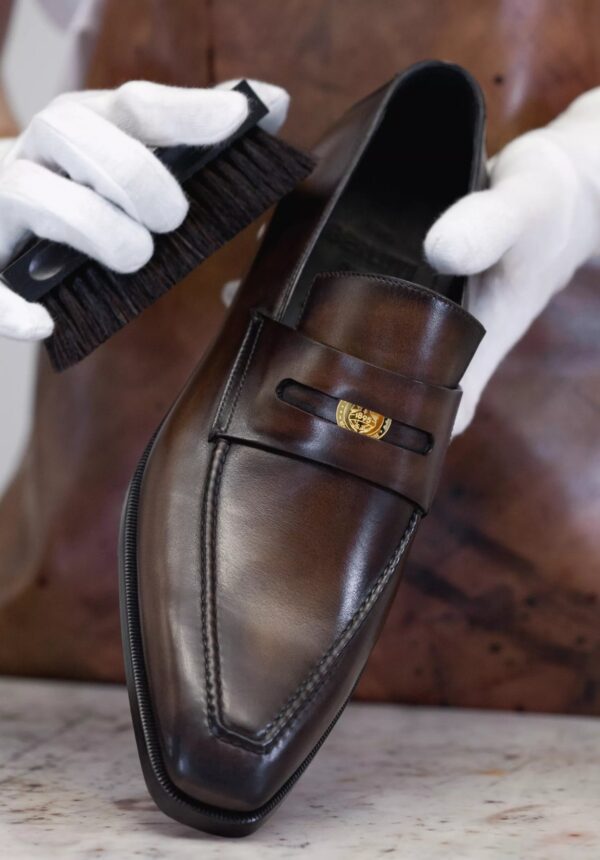 When, in 1962, Andy Warhol walked into Berluti to order a pair of bespoke shoes, he was welcomed by the young Olga Berluti. She designed a pair of loafers for him featuring radical lines which embody the artist's iconoclastic personality. Ever since, the style has been a classic which the Maison constantly revisits.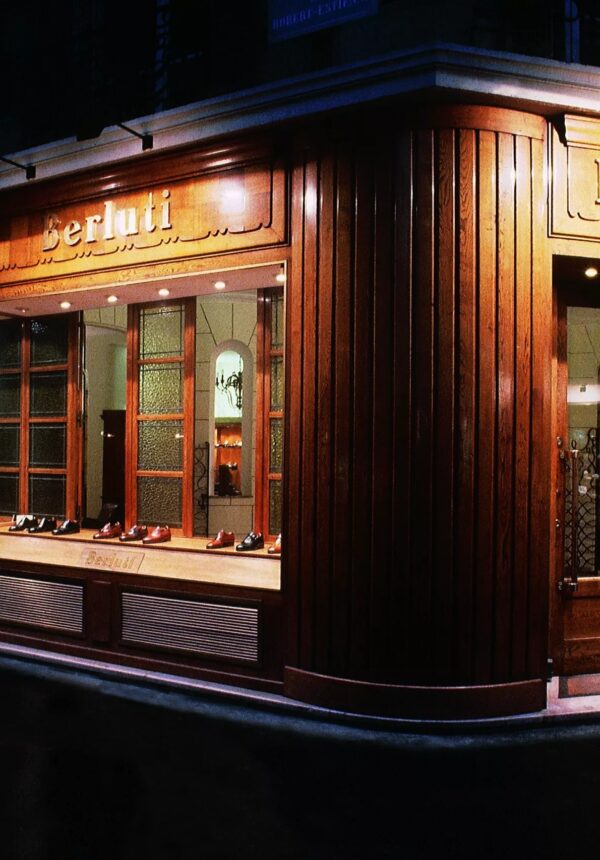 The historic Parisian boutique, situated at 26 rue Marbeuf, is an institution of male elegance. Regular customers, passionate about the brand's savoir-faire, also bring their shoes to the atelier to have a patina or glazing applied in accordance with industry standards.