Founded in 1795, the Institut de France provides the five academies – the Académies francaise, des inscriptions et belles-lettres, des sciences, des beaux-arts, des sciences morales et politiques – with a harmonious framework to further the advancement of the arts, sciences and humanities.
It determinedly pursues the mission entrusted to it by the young Republic in 1795: "to contribute on a non-profit basis to the enhancement and promotion of literature, science and the arts, and to award prizes to useful inventions and discoveries, to distinguished successes in the arts, to fine deeds and to the constant practice of domestic and social virtues". Placed under the protection of the President of the French Republic, the Institut can be described as a parliament of the learned world, bringing together nearly 500 academicians, associate members, and foreign correspondents.
The Institut de France is also one of the nation's leading philanthropists, distributing nearly 25 million euros each year through the hundred foundations it houses, by awarding prizes, bursaries and grants. Members of the Institut, selected for their expertise, sit on the boards of these foundations, presided by the Chancellor, and decide which initiatives should be funded based on the alignment with the funders' intentions.
Since the late 19th century, the Institut de France shares with the public the extensive portfolio of architectural treasures bequeathed to it, among which are true collectors' residences such as the château de Chantilly and de Langeais, the Jacquemart-André Museum, the domaine de Chaalis, the Kérylos villa and the Château . In addition to these collections filled with treasures, the Institut also houses important libraries, including the Mazarin library which contains priceless holdings.
The conservation, promotion and public accessibility of these heritage sites are at the core of the Institut's mission.
The Institut de France joined  the Comité Colbert in 2021.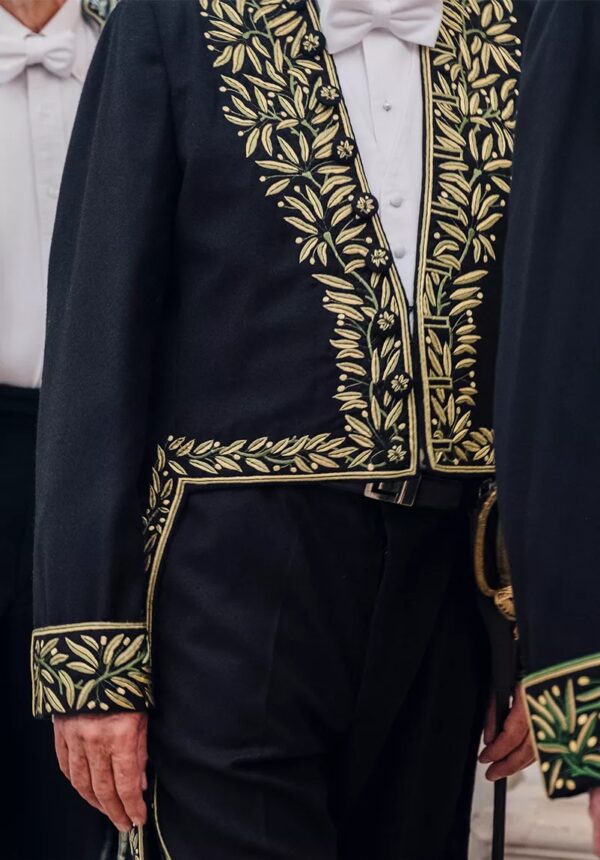 Dressed in the "habit vert" (green tailcoat), academicians welcome their new members and hold their solemn sessions under the Dome. Most of them also wear their sword, a work of art customized with personal symbols.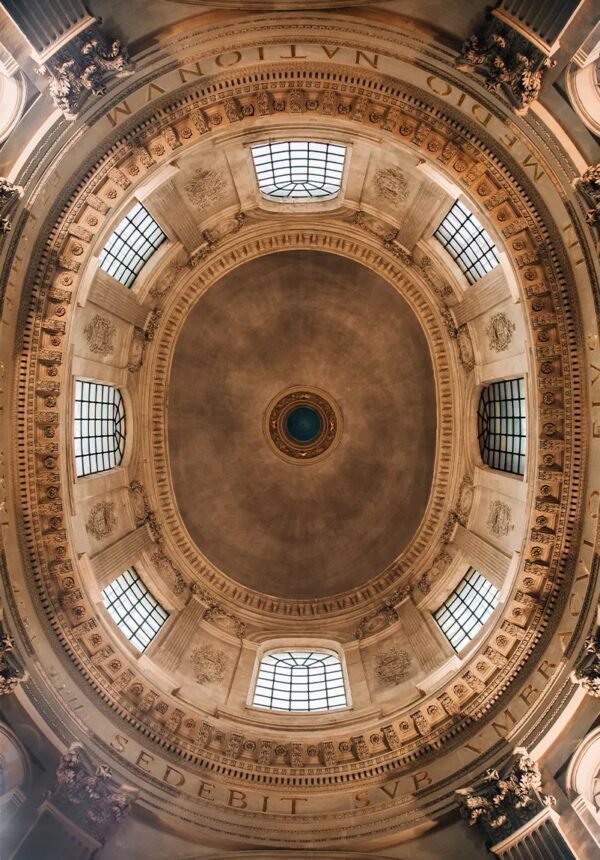 The Institut was transferred to the former Collège des Quatre-Nations in 1805 by order of Napoleon Bonaparte. Its Dome, which hosts the solemn moments of the Institut's academic life, oversees the banks of the Seine. The Mazarin library has been welcoming students and scholars since the 17th century.