Cultivated for several centuries in the Cheval Blanc locality, in the north-west of Saint-Émilion, this prestigious vineyard in the Bordeaux wine-growing region produces exceptional wine. Its premier grand cru classé is still one of the most sought-after wines in the world.
Often, the stories of Bordeaux vineyards start with a wedding. In 1832, Jean-Jacques Ducasse, President of the Libourne Trade Tribunal, bought plots of land from Château Figeac. In 1852, his daughter Henriette married Jean Laussac-Fourcaud. The couple ensured the rapid growth of the domaine by buying more plots, then planting vines, building a castle and creating their own brand Château Cheval Blanc. Their visionary understanding of the perfect conditions for making great wines convinced them to drain the vineyards and plant mainly Cabernet Franc. At the head of the 39-hectare estate planted with Merlot and Cabernet Franc, the couple received the first in a long series of awards in 1862, going on to win their first gold medal at the Paris World Expo in 1878. The family's heirs continued this tradition of excellence until they obtained, in 1955, the ultimate honour: becoming a Saint-Émilion Premier Grand Cru Classé "A", a very exclusive club with only nine members. 
Since 1998, the domaine has been jointly owned by Bernard Arnault and the family of the deceased Albert Frère. 
Château Cheval Blanc became a Comité Colbert member in 1985.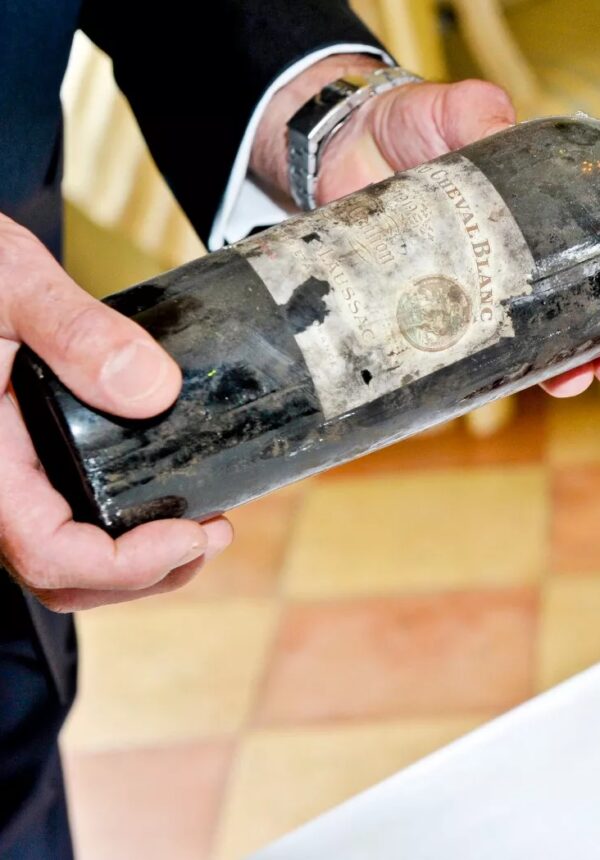 With production limited to 80,000 bottles per year, Château Cheval Blanc is one of the rarest and most sought-after wines each year. Drawing on the aromatic complexity of Cabernet Franc and the silkiness of Merlot, the quintessence of Saint-Émilion expression is enhanced by precise viticulture.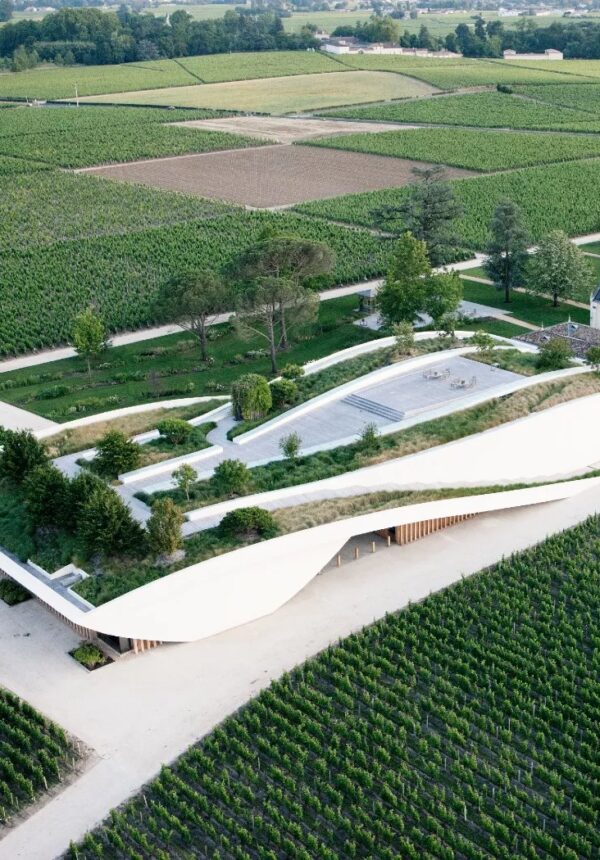 A spectacular wine cellar designed by architect Christian de Portzamparc was added to the château in June 2011. This futuristic building fits in perfectly with the surrounding historic vineyard landscape, which is listed as a World Heritage Site by UNESCO.