Born in the Age of Enlightenment, a time of ideas, connection and conversation, refinement and culture, Maison Ruinart opened its doors in 1729, when Nicolas Ruinart had the vision to establish the first House of Champagne.
Since 1947, under the leadership of Bertrand Mure – the last family heir – Maison Ruinart's cellar masters truly refined their expertise of Chardonnay. The freshness of this grape variety is representative of the Maison's style and is reproduced in each cuvée thanks to a complex assortment from the Champagne region.
In the word s of current- day chef de caves Frederic Panaïotis: "To maintain our Ruinart style, we have to reinvent our recipe each year" to transform each year's complex production into elegantly simple, refreshingly light and easy to drink cuvées. With their perfected savoir-faire, the Maison's winemakers are experts of this "simplexity."
Since its creation, Maison Ruinart has been striving to anticipate changes in society. Committed to an environmentally aware approach, the label regularly adapts its practices, and habitually collaborates with chefs sharing the same values. From these exchanges between sustainable gastronomy and exceptional wines arise creative food and wine pairings, which reveal the specific imprint of a terroir, a climate, a season.
Maison Ruinart has always championed the French art de vivre linking gastronomy and art. Indeed, in 1896, André Ruinart asked the Czech artist Alphonse Mucha to design its first advertising campaign. This collaboration was followed by multiple artistic reinterpretations, which – over the years – communicated their vision of the Maison.
Ruinart became a Comité Colbert member in 2022.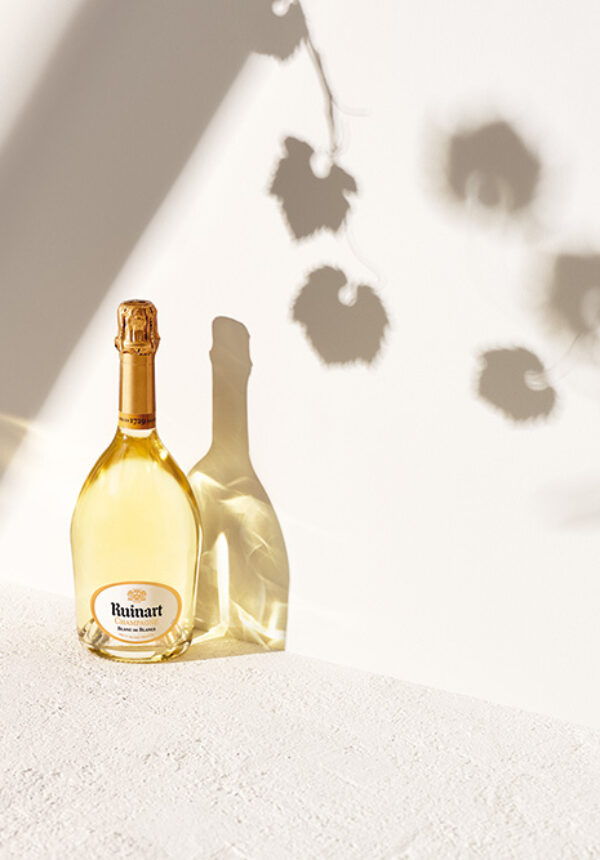 The emblem of Ruinart taste. Aromatic freshness at its most refined.
This luminous expression of Chardonnay transforms twenty-five to thirty carefully-selected crus into an enveloping experience of pure citrus fruit, floral notes and round freshness, at once visionary and pleasant to drink.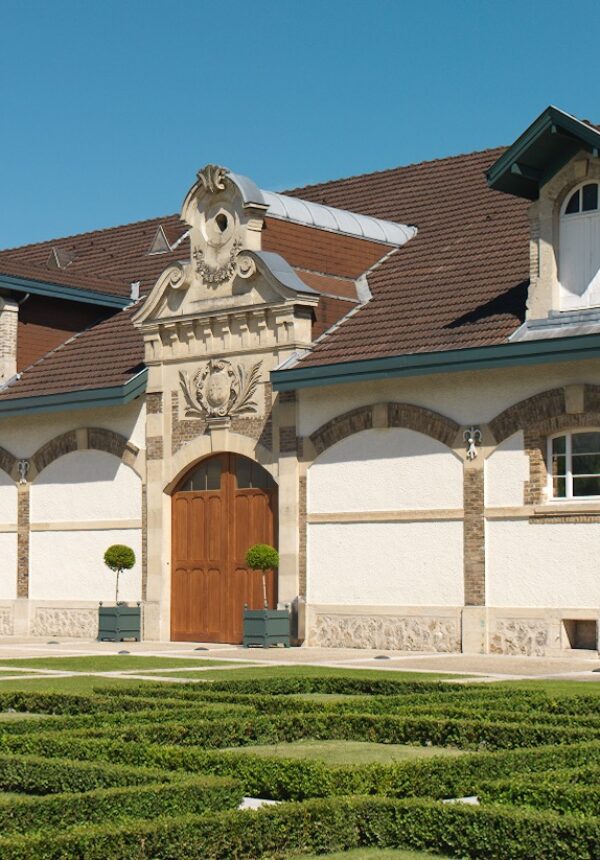 It was at the end of the 18th century that the Ruinart family, as a pioneer, had the intuition that the white chalk quarries were capable of offering optimal conditions for wine ageing. Dug into the subsoil of the Champagne region, at a depth of nearly 40 meters, the chalk quarries of Maison Ruinart, about twenty, extend over two levels and 8 kilometers. These chalk cathedrals, which are still active, are the only ones in the city of Reims to be both listed as a UNESCO Wolrd Heritage Site and classified as a historic site.