Since its foundation in 1811, Maison Perrier-Jouët has been cultivating the "art of revealing nature". It continues to use its specialised savoir-faire to reveal the essence of Chardonnay, its signature grape variety. It is the fruit of a remarkable terroir which Maison Perrier-Jouët cares for attentively with a sustainable vision.

Perrier-Jouët was founded in 1811 by Pierre Nicolas Perrier and Rose Adelaïde Jouët, a young couple sharing a love for nature, passion for art and the same vision of champagne. Driven by a spirit of creative freedom to satisfy their quality standards, they created a champagne house with a difference. They selected Chardonnay – a grape variety which was not very common at the time – as the signature of Maison Perrier-Jouët, defining the floral and complex style of its wines.
Charles Perrier took over at the head of the Maison in 1848. Like his father, he was a renowned horticulturist and botanist, and introduced innovative ideas in the field of natural viticulture and vineyard management.
Passed on from generation to generation, the founding values based on the art of nature were magnificently illustrated in the Japanese anemone motif, drawn for the house in 1902 by Émile Gallé, one of the masters of art nouveau – an artistic movement with a vision of reinvented nature shared by Perrier-Jouët. Now a house emblem, it adorns the bottles of its vintage cuvées. Having developed a symbiotic relationship with nature since its foundation, Maison Perrier-Jouët continues to implement an ambitious sustainable viticulture programme, seeking to reduce its impact on the environment by intervening at each stage in the production of its champagnes, from the vineyard to the eco-designed boxes in which the products are sold. 
Maison Perrier-Jouët became a Comité Colbert member in 1988.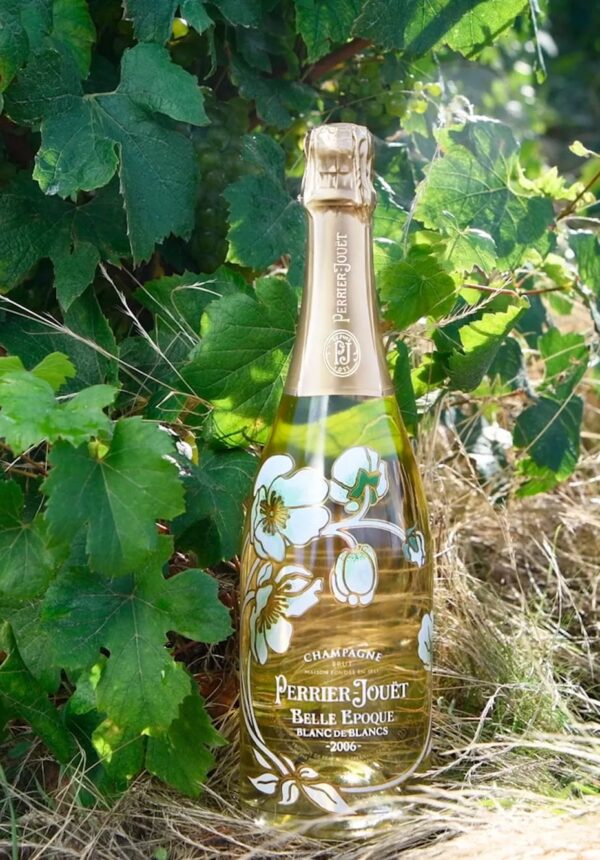 The Perrier-Jouët Belle Époque Blanc de Blancs cuvée is the rarest and most iconic of Maison Perrier-Jouët. It embodies the excellence of its savoir-faire by revealing the intricate floral facets of its signature Chardonnay grape. This precious wine represents the Maison Perrier-Jouët art of vintages: a vintage is declared only in years of near-perfect conditions, using the best grapes from the house's exceptional plots.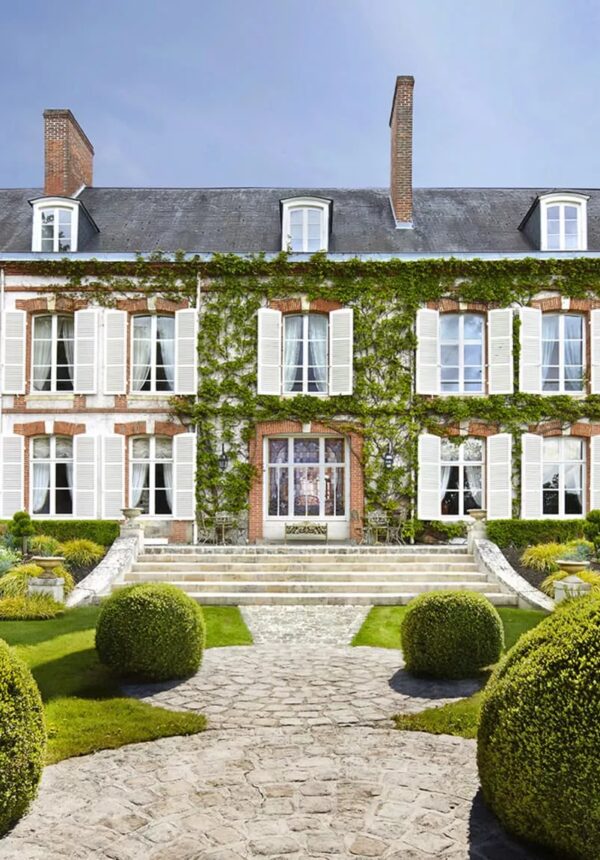 Established at 26 Avenue de Champagne, in Épernay, since its creation in 1811, this historic site houses Maison Perrier-Jouët's production activities and cellars, as well as a boutique open to the public. On the other side of the avenue, Maison Belle Époque – which was the founding family's home – now holds the largest private art nouveau collection in Europe.