The life of Charles Heidsieck, legendary cosmopolitan, very much shaped the image of his champagne and led to its renown far beyond the French borders. Revitalised, "Champagne Charlie" became a Comité Colbert member in June 2020.
Descended from a famous family of winegrowers in the Champagne region, Charles Heidsieck founded his own champagne house aged just 29. It was 1851 and the ambitious gentleman with a big personality was also an entrepreneur with big ideas. His experience in the family business, Heidsieck et Cie., made him aware of the huge potential of Champagne. A globetrotter, he made several trips to the United States where he stood out for his charisma, elegance, and business acumen. Journalists called him "Champagne Charlie". Often the talk of the town, Charles Heidsieck realised that it was an excellent way to sell his champagne. A song was even written about him.
Over the years, Charles Heidsieck's intuition turned out to be true. He traded on the quality of champagnes, their assemblage and ageing. He invested in Gallo-Roman chalk quarries (crayères), which allowed him to age his wine. Heidsieck champagne became an official supplier to major European royal courts, which appreciated its character and elegance. The house's reputation for excellence was built by five generations of Heidsiecks, all called Charles. 
Since 2011, Charles Heidsieck has been part of the EPI group owned by the Descours family.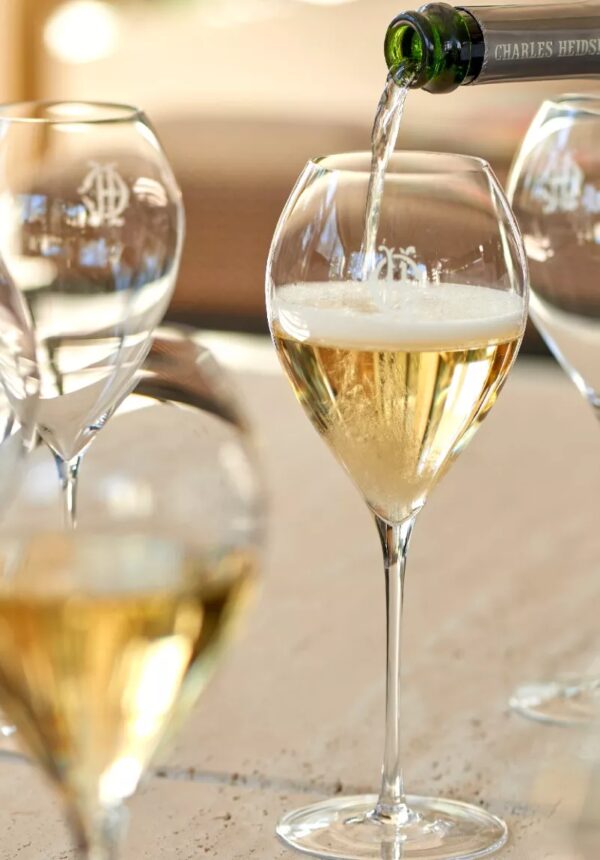 With Charles Heidsieck champagnes, there is a sensation of natural complicity and dialogue. Each wine expresses a confident personality and a unique tone, characterised by a silky, generous texture. Reserve wines, like wines aged slowly in cellars, contribute to the "typiquement Charles" finesse and complexity.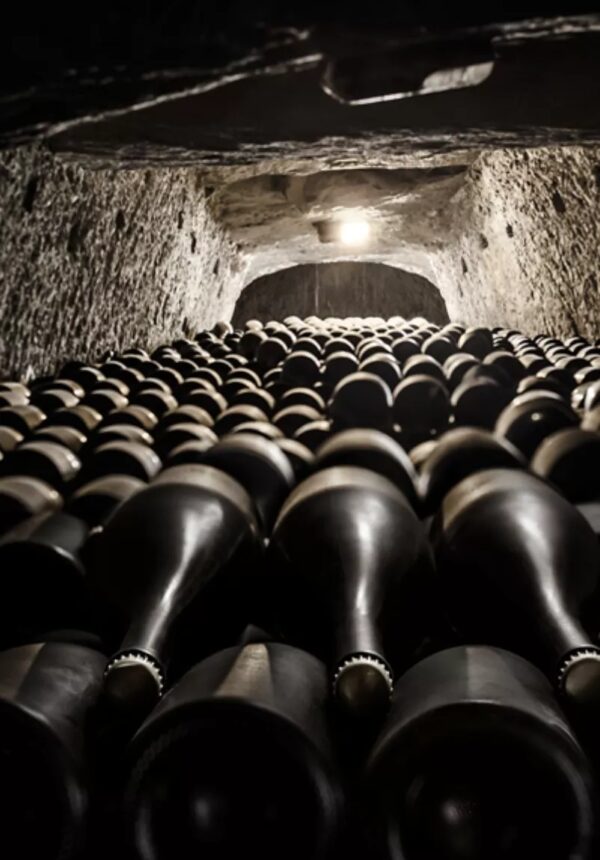 Reims, butte Saint-Nicaise. The majestic chalk quarries composed of eight kilometres of tunnels, thirty metres underground, were purchased in 1867. More than 2,000 years old, these cellars offer the best conditions for the harmonious ageing of the precious bottles. In 2015, the chalk quarries were placed on the UNESCO World Heritage list.