The story of Champagne Bollinger has been written from generation to generation for almost 200 years now. It is a family heritage, crafted over the decades, by nature and by man.
The Bollinger story began with Athanase de Villermont, the youngest son of a noble family with a brilliant destiny. A great soldier who distinguished himself during the American War of Independence, he inherited an extensive estate from his family in the Aÿ area. He immediately foresaw the extraordinary potential of the wines of Champagne, but as an aristocrat he was forbidden from participating in trade. He then met Joseph Bollinger, a widely travelled German who had left his home country to learn about the Champagne wine trade, and Paul Renaudin, a local man who was fascinated by the world of wine.
The firm of Renaudin-Bollinger & Cie was founded on 6 February 1829. Joseph handled sales and Paul took care of the cellar. Athanase had founded a champagne house that was to endure through the centuries. In 1837, Joseph Bollinger married Louise-Charlotte, daughter of Athanase. In time, their sons, Joseph and then Georges, took over the business. Since then, their descendants have been at the helm, perpetuating the tradition, without ever compromising on quality. Bollinger is one of the last family-run houses of the Champagne region. All decisions are made collectively, with true respect for the estate and the reputation forged over many decades. 
Bollinger became a Comité Colbert member in 1965.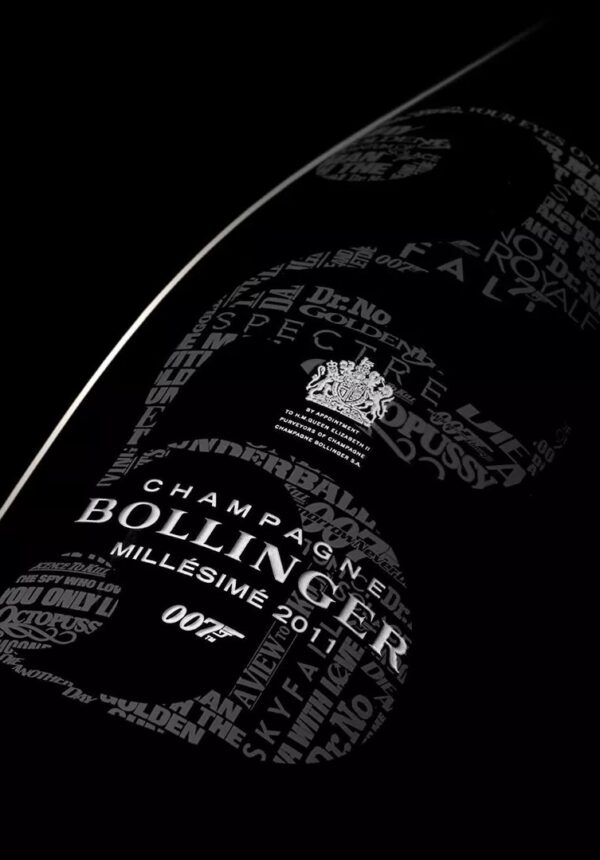 With its aromatic richness, Bollinger champagne is heralded for its powerful and vinous facets. Famous enthusiasts include secret agent James Bond, who has been enjoying it on screen since 1979 and the release of the film Moonraker.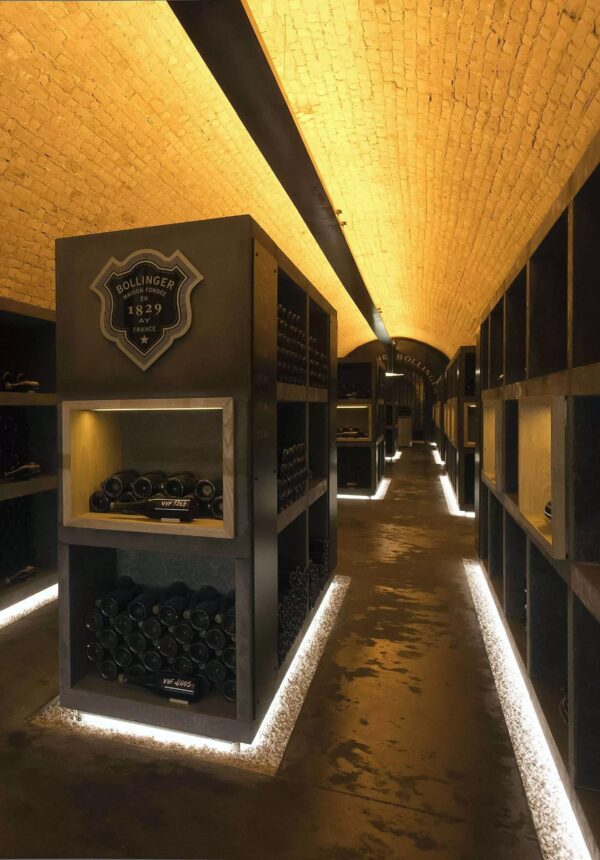 In 2010, during an inventory in the cellars, an abandoned vault was discovered. Inside, very old bottles were found, the oldest dating back to 1830. After successfully restoring these old vintages, Champagne Bollinger decided, in its constant effort to pass on the heritage of these elixirs preserved by the centuries, to inaugurate two new wine libraries in 2016: Galerie 1829 and La Réserve, sanctuaries for exceptional reserve wines.