Innovative and a pioneer, Breguet is one of the oldest watchmakers still in business. The Maison has stood the test of time by charming connoisseurs with the exceptional quality of its timepieces.
Since its creation in Paris in 1775 by Swiss watchmaker Abraham-Louis Breguet, who completed his apprenticeship in Versailles, the Breguet Maison has become one of the most renowned in the City of Light. A faithful and illustrious customer of the workshop on the Quai de l'Horloge, Marie-Antoinette helped to enhance the Maison's renown. The neighbourhood is home to goldsmiths and manufacturers of watch dials, hands and boxes. Later, Bonaparte also became a faithful aficionado of the Maison's innovations. These include the tourbillon, the ancestor of the modern chronograph.
Over the centuries, Breguet has counted kings, emperors, and prominent leaders among its regulars. They included Talleyrand, Tsar Alexander I, and Sir Winston Churchill. Throughout the 20th century, Breguet continued to embody excellence à la Française. The Maison also designs jewellery and writing instruments. Since 1976, its manufactory has been located in Switzerland, in the Joux Valley. Breguet is part of the Swatch Group, property of the Hayek family since 1999.
Breguet became a Comité Colbert member in 1985.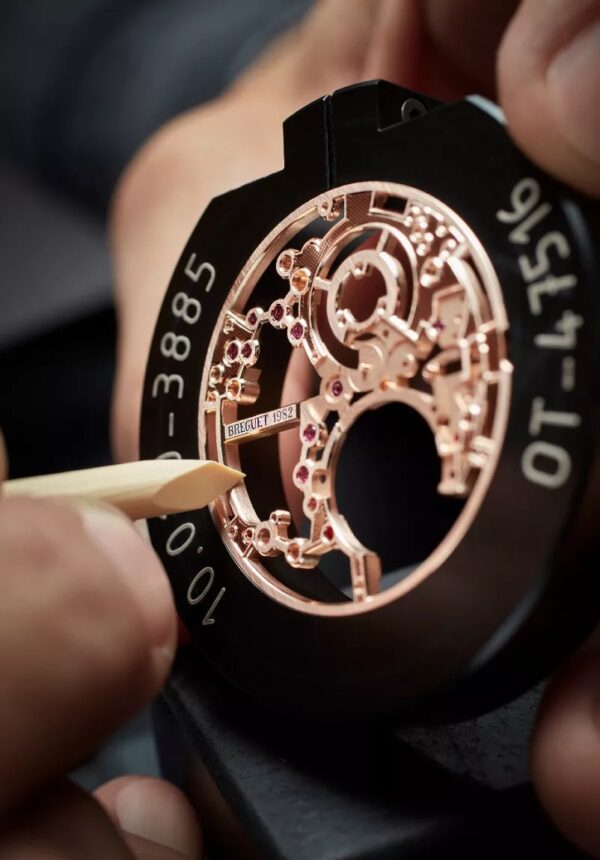 The Breguet timepieces, whether watches, chronographs or clocks, combine mechanical and aesthetic virtuosity and are recognisable by the dial which has featured fine hand engravings since 1786. Today still, Breguet craftsmen continue to use engine-turning lathes designed and built over a century ago, allowing them to engrave intricate patterns on gold with a precision of a tenth of a millimetre, in accordance with industry standards.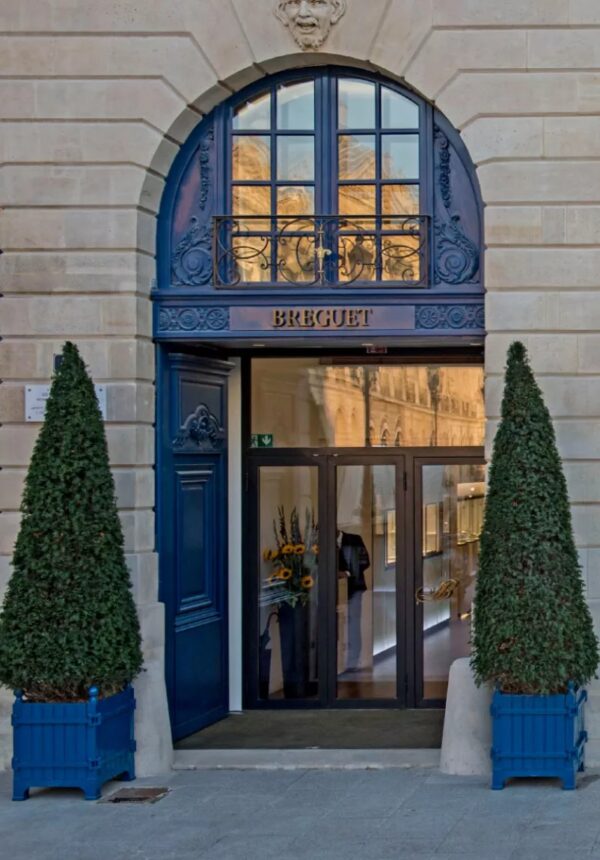 The Breguet boutique is situated at 6 Place Vendôme, Paris. In 2000, it opened a museum on the first floor, displaying an exceptional collection of collector's watches, documents, and objects related to the Maison's history.