Created by Frédéric Boucheron in 1858, the Boucheron Maison was built by four generations of direct descendants. A visionary designer and the first of the great contemporary jewellers to open a boutique on Place Vendôme, Boucheron embodies excellence in jewellery, high jewellery, and watchmaking.

Once upon a time, there was a Parisian jewellery Maison which centred its story around women.
This was the intuition of Frédéric Boucheron from as early as 1858. His audacity lies in the unprecedented way in which he broaches the intimate relationship between jewellery and the wearer: no constraints, no pretentiousness but with spirit, femininity is exalted by the creation. Boucheron imposes nothing, it proposes. As customers became more independent, the Maison accompanied them in their life choices and their thirst for freedom. In 1879, Boucheron developed the Question Mark necklace, designed with no clasp, instead just curling around the neck: a true icon of the Boucheron style revolution. A visionary, it was also one of the first great contemporary jewellers to open a boutique on Place Vendôme.
This vision and ambition remain essential. In addition to the savoir-faire, excellence, and innovation of the ateliers, the Maison's creativity seeks to reveal the uniqueness of each woman. Its style goes hand in hand with movement and character. Innovation is also used to create emotion. Alive, sensual, freed from conventions, Boucheron's jewellery is a modern and poetic expression of femininity and style, and accompanies every instant, every success, every desire. Whether past or present, women recognise themselves in the Maison's proposal and vocabulary: Boucheron allows them to create their own style, reveal their personality, and write their story.
Maison Boucheron became a Comité Colbert member in 1956 and has been part of the Kering group since 2000.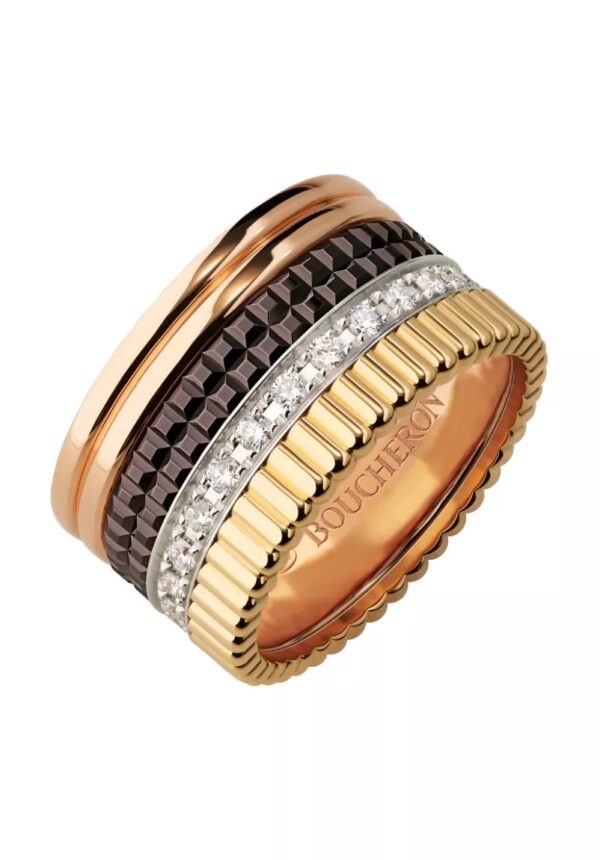 Wear jewellery in your own way and with style, that is the promise of the Quatre collection. It was in 2004 that it made its entrance, imposing its graphic signature and confident personality in the Boucheron world. Combining four iconic codes: the double gadroon, the clou de Paris, a line of diamonds, and grosgrain, the Quatre creates a unique and coherent whole. A jewellery icon for both men and women today.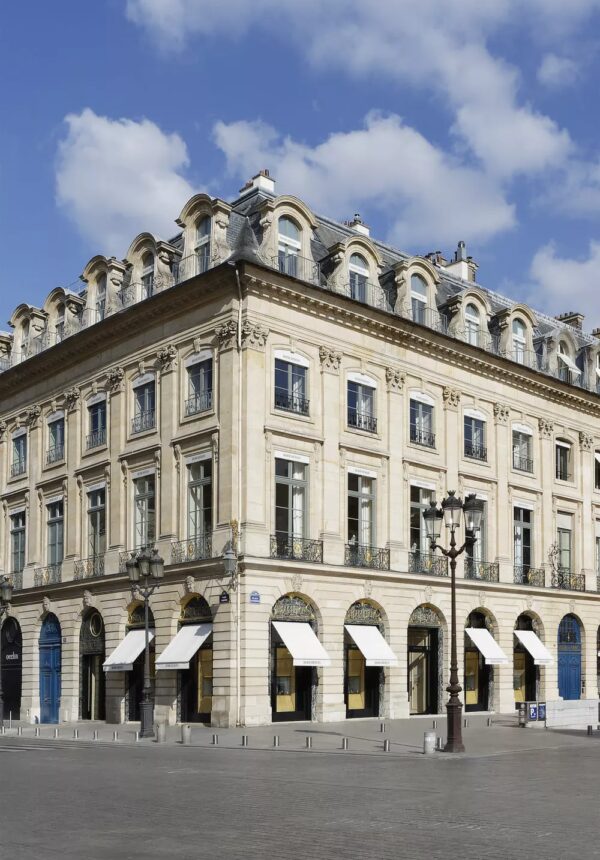 Built in 1717 and recognised as a historic monument since 1930, the Hôtel de Nocé is much more than just a simple boutique. Decade after decade, the Boucheron family home has confirmed its reputation as the cornerstone of Parisian High Jewellery. Renovated to celebrate the Maison's 160th anniversary, now more than ever, number 26 on Place Vendôme represents the Boucheron family spirit. In an apartment on the second floor, friends of the Maison can relax, have a drink, or even spend the night. They feel at home there.