This jeweller on Place Vendôme, which fiercely preserves its independence, constantly surprises with unique and contemporary designs.
When Franco-German jeweller Lorenz Bäumer, a trained engineer, set up his own Maison in 1992, it was not his first try. The insatiable designer behind Maison Chanel's jewellery for twenty years, then artistic director for jewellery at Louis Vuitton until 2015, quickly stood out because of his architectural, disruptive creations. His original and often spectacular pieces are characterised by a hint of poetic malice, like his "Les Inséparables" ring which features two lovebirds.
In 2010, he created the Écume diamond tiara for the wedding of Princess Charlène Wittstock and Prince Albert II of Monaco. He expresses his savoir-faire both in jewellery and high jewellery. Lorenz Bäumer likes to explore new universes through noteworthy collaborations with Maison Guerlain, for which he designed the case for its famous Rouge G lipstick, as well as Hermès and Baccarat. He also designed the swords of Prince Gabriel de Broglie and Xavier Darcos (chancellor of the Institut de France) which they received as Academy members. 
An independent jeweller, Lorenz Bäumer became a Comité Colbert member in 2009.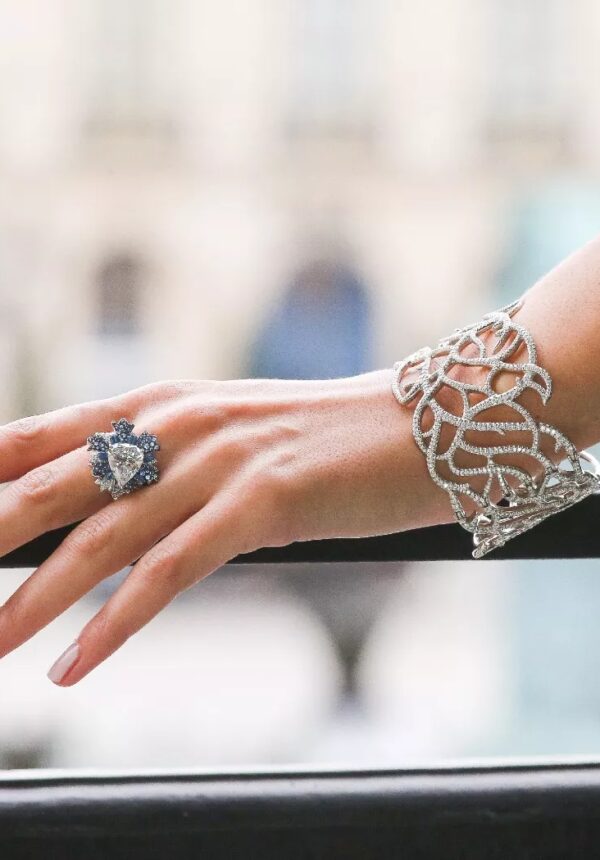 Among the themes that Lorenz Bäumer is particularly fond of, nature plays an important role. This surf aficionado and ardent defender of the oceans has reproduced numerous shells and creatures encountered on coastlines, like the "Oursin" ring. His animal brooches, such as the spider, scarabée d'automne, and scarabée d'été, are surprisingly realistic.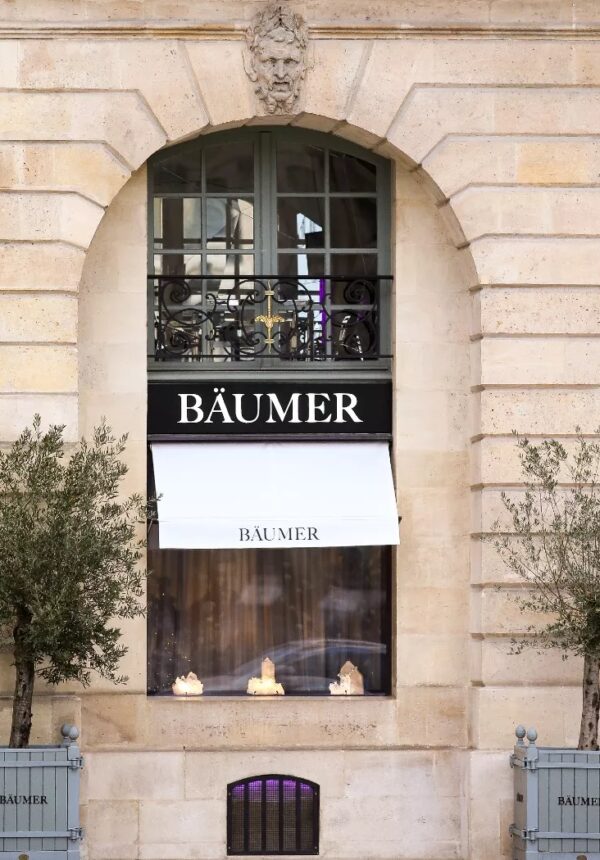 Established at 19 Place Vendôme in Paris, the Lörenz Bäumer boutique and atelier occupies two floors of the Hôtel d'Évreux built in 1704. The jeweller likes to receive his guests in the Library or the Surfer's Cabane, private spaces with a design resembling curiosity cabinets.