A maison de couture for children founded more than forty years ago, Bonpoint diffuses its taste for excellence and the extraordinary through its continually updated savoir-faire and creativity. Its collections, a mix of poetry and modernity, refinement and audacity, embody the quintessential elegance à la Française.
A true family story, it was in Paris in 1975 that Marie-France and Bernard Cohen created Bonpoint. A unique Maison due to the emotional, sensory and generational dimension of each of its creations, each Bonpoint piece translates a precious life experience related to childhood, like Proust's madeleine. A variety of colours, materials, Liberty prints, and classic cuts are omnipresent in the collections, which charm a faithful and discerning clientele around the world. In 2007, when Bonpoint joined the EPI group owned by the Descours family, the brand was actively developed abroad. Bonpoint now has a presence in around thirty countries, through one hundred and twenty boutiques, and became a Comité Colbert member in 2011. Cultivating the standards of beauty, quality, attention to detail and flawless finishes, Bonpoint celebrated its fortieth anniversary in 2015 by creating a new couture line, showcasing the artisanal savoir-faire of the Maison's Parisian ateliers.
As well as designing the perfect wardrobe, Bonpoint extended its universe over time and spread its art de vivre. In 1986, fragrance creator and sister of the founder, Annick Goutal, launched L'Eau de Bonpoint, a blend of tenderness and freshness in a scent. More than thirty years later, her legendary fragrance combining neroli and orange blossom continues to embalm the skin of babies and hearts of mothers. In 2010, after two years of research, the branch extended its beauty line with the launch of the first complete, extremely natural and hypoallergenic range of skincare products. Then, in 2018, the Bonpoint spa was inaugurated in the luxury Parisian hotel Le Bristol, where exclusive skincare treatments have been designed especially for the well-being of parents and children.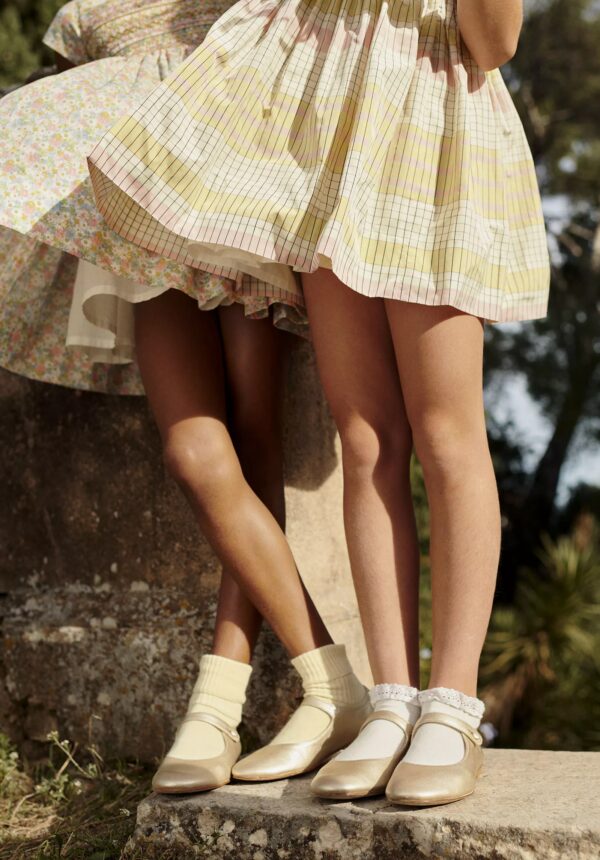 The legendary Duchesse dress, characterised by the English-inspired gathered and smocked technique, has evolved. Having freed itself of its collar, it is more lightweight and has become a timeless style. Offering a rock 'n' roll, pop, romantic or sophisticated feel, the look varies depending on the print (tartan or Liberty), the fabric (tulle or silk with diamanté), and the use of fluorescent thread for its smocking. The cherry, a delicious and juicy summer fruit, represents the Bonpoint spirit. Joyful, naive, and sweet, synonymous with childhood and cheekiness, it has become a cult emblem, whether printed or embroidered, bringing all of the Maison's creations to life.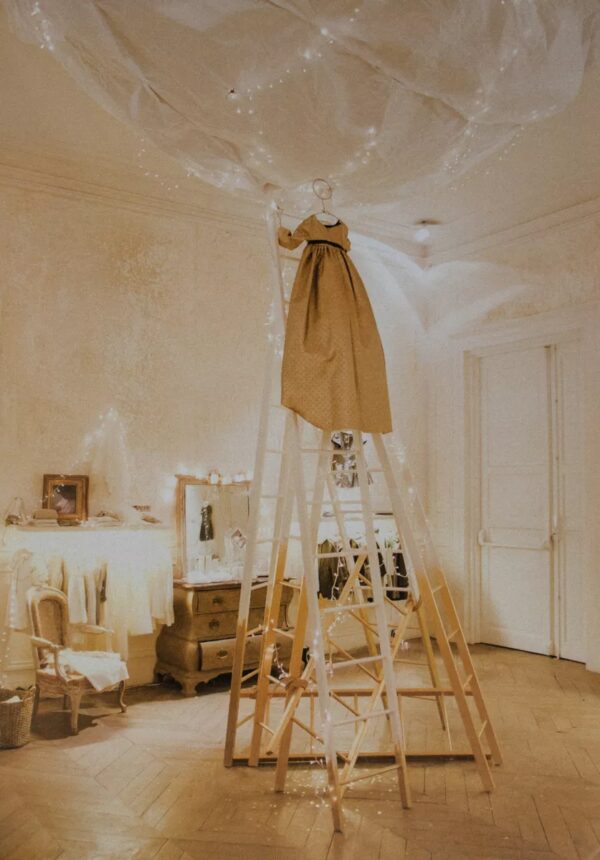 Bonpoint's flagship, the Hôtel de Brancas is a hôtel particulier on rue de Tournon, a stone's throw from the Luxembourg Gardens in Paris. This exceptional boutique boasts 1,200-m2 of floor space where visitors can immerse themselves in the playful world of the Bonpoint collections and explore the colour palette which makes them so unique. Particular attention is paid to the window displays to create a surprising, fairy-tale scene, adding a touch of wonder to each visit.