This Parisian maison de couture, created by Pierre Balmain in 1945 and now managed by Olivier Rousteing, has always cultivated virtuosity in proportions and savoir-faire beyond reproach. The brand has stood the test of time by proposing bold, desirable creations.
It was at the end of the Second World War that Pierre Balmain founded his brand. His very feminine and sophisticated style contrasted with the practical fashion at the time. The designer breathed new life into post-war haute couture. He charmed many with his richly embroidered fabrics and love of nipped-in waists, flattered curves, and full skirts. The Maison quickly became the favourite brand of celebrities like Marlene Dietrich, Katharine Hepburn, Brigitte Bardot, Ingrid Bergman, and Sophia Loren.
After the death of Pierre Balmain in 1982, a series of artistic directors sought to add a touch of modernity while respecting the brand's founding values. Since 2011, Olivier Rousteing has been responsible for the brand's future. Silhouettes with large shoulders, defined busts, and quilted leather, along with sophisticated braiding and pleats mirror the Maison's original bold style but with a contemporary vibe. Combined with the brand's heritage and the meticulous savoir-faire of the atelier's "petites mains" (seamstresses), each collection firmly embodies the Maison's excellence.
Balmain became a Comité Colbert member in 1956.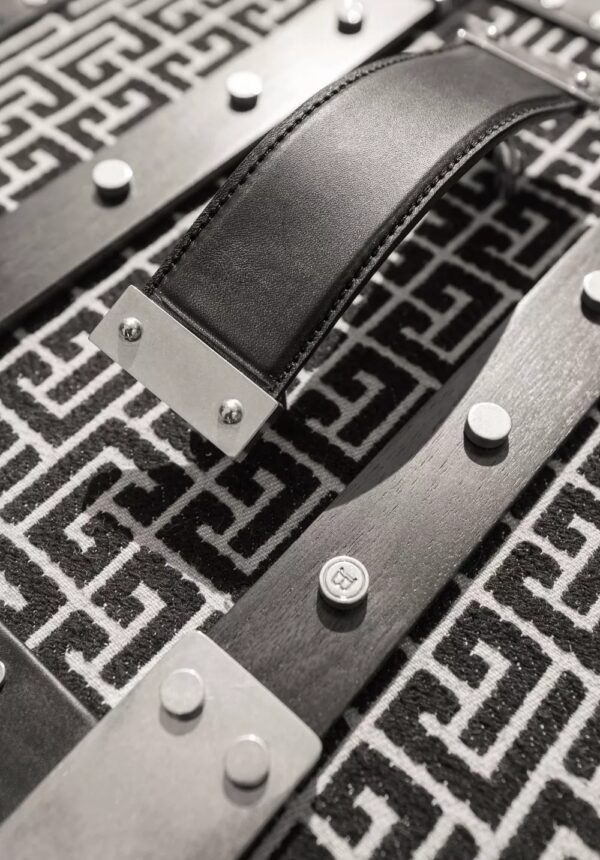 Embossed medallions and other gold elements are symbols which have featured in collections since the first creations designed by the founder. Two monograms elegantly adorn the Maison's pieces, from prêt-à-porter to accessories: the B introduced by Olivier Rousteing in 2019, and the PB, a 2020 take on the monogram designed by Pierre Balmain in 1970, a labyrinthine motif playing on the interlacing of the founder's initials.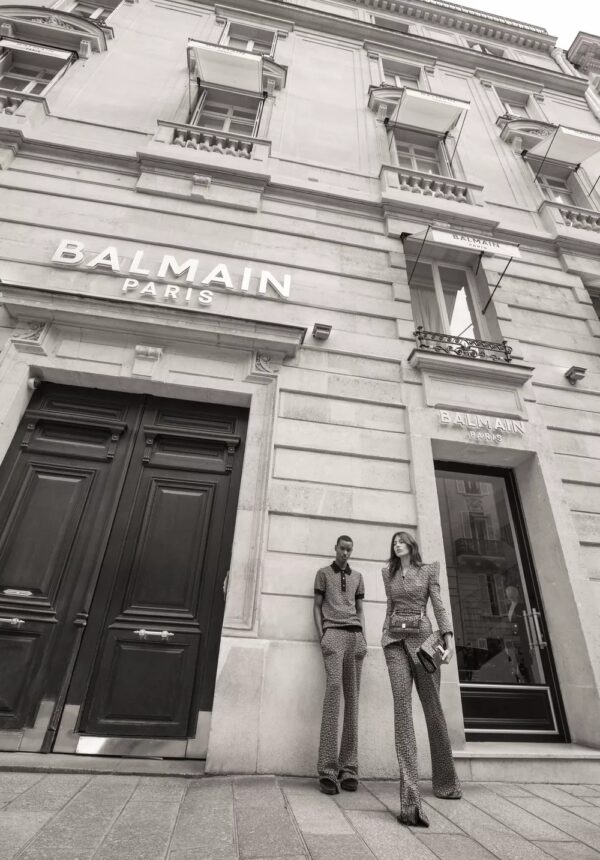 Number 44 rue François-1er, Paris, remains an iconic brand location, home to the first Balmain boutique. An understated space reflecting the Maison and its founder who always established a strong tie between couture and architecture. 
The headquarters are located at 25 rue Pasquier in Paris' 8th arrondissement.