Since 1960, Atelier Mériguet-Carrère has been creating and restoring the decorations of exceptional places, both private homes and historical monuments.
After his professional degree in painting, Paul Mériguet, passionate about art and ancient history, started by creating theater sets for his village troupe. At the age of 30, he decided to create a decoration workshop in Paris. Very quickly, the excellence of the know-how of his craftsmen, inherited from the traditions of the 17th and 18th century, brings to Atelier Mériguet-Carrère an unparalleled reputation.
Marble or wood in trompe l'oeil, decorative painting, embossed and gilded leather work, gilding on woodwork, Atelier Mériguet-Carrère creates, restores and gives life to the most beautiful painting and gilding decorations in the world. Private palaces, luxury boutiques as well as emblematic historical monuments such as the Château de Versailles, the Château de Fontainebleau, the Council of State or the Elysée Palace.
The transmission from man to man – from the master to the apprentice – which guarantees the preservation of the ancestral knowledge secrets, has allowed the company to continue its growth both in France and abroad. Under the leadership of Antoine Courtois, who succeeded Paul Mériguet at the turn of the 1990s, this conservatory of ancestral know-how also became a laboratory for new decorative techniques, where the most advanced research and the most innovative processes are carried out in order to invent the decorations of tomorrow. Atelier Mériguet-Carrère is listed as a "Living Heritage Company" and is part of the group Ateliers de France. The company joined the Colbert Committee in 2021.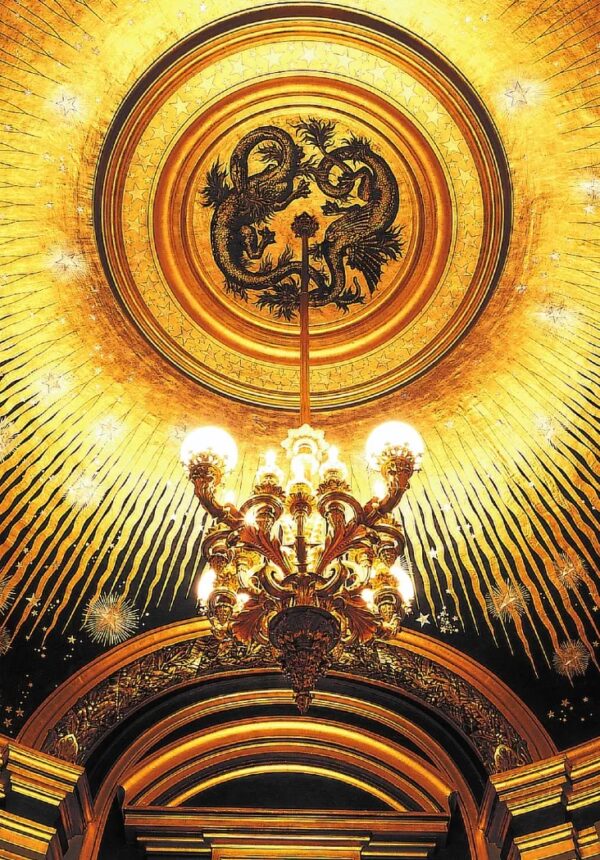 The great French tradition of decoration is all about illusion. Heirs to an ancestral know-how, the craftsmen of the Atelier Mériguet-Carrère master to perfection the art of trompe l'oeil and are capable of imitating rare wood species, fabric, nacre, marble and hard stone using brushes and pigments.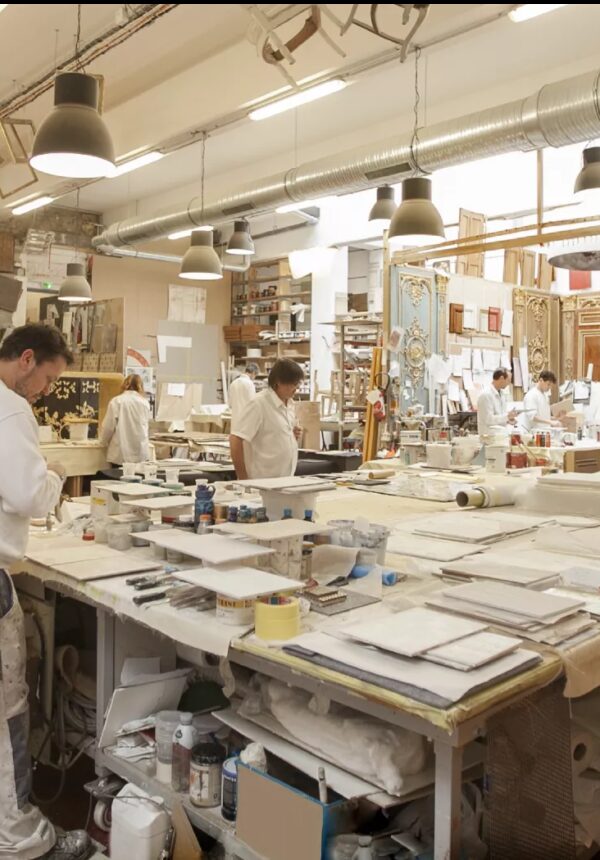 Atelier Mériguet-Carrère has found the perfect environment to inspire its craftsmen, in the heart of the Marais, in the Hôtel de Croisilles, an architectural jewel built in 1619 for Nicolas de Croisilles, a king's counsellor.