For more than 125 years, Delisle has made a name for itself as a creator of classic and contemporary lighting fixtures. Its expert savoir-faire in bronze and metalwork make it a veritable master of lighting and furniture.
Henry Delisle was an artist before becoming a bronzesmith and decorator and creating the eponymous company in 1895. Joined by his brother, they quickly supplied all of the European courts and the most illustrious abodes, in particular in Russia, until the revolution. After World War I, Delisle was appointed clockmaker to the King of Belgium. Fascinated by the flourishing art deco movement, Henry Delisle worked with all the major decorators at the time: Jacques-Émile Ruhlmann, Jules Leleu, Raymond Subes, and Gilbert Poillerat.
His son Jean, followed by his grandson Pierre-Jacques, continued Henry Delisle's work with remarkable creations. In 1958, the Maison breathed life back into the chandeliers, lanterns, and wall sconces of the Palace of Versailles in its Grand Trianon, Louis XV's Royal Opera, and the Coronation Room. From the 1980s, Jean-Michel Delisle, the son of Pierre-Jacques, started a series of collaborations with contemporary designers, but also made-to-order wall sconces, chandeliers, lanterns, lamps, and girandoles from the archives composed of 12,000 drawings, watercolours, and sketches. With the arrival, in 2009, of Jean Delisle as artistic director, Delisle branched out by creating ornaments and small pieces of furniture. Delisle remains a family company, passed on from father to son, and run by Jean-Michel and Jean Delisle.
Delisle became a Comité Colbert member in 1987.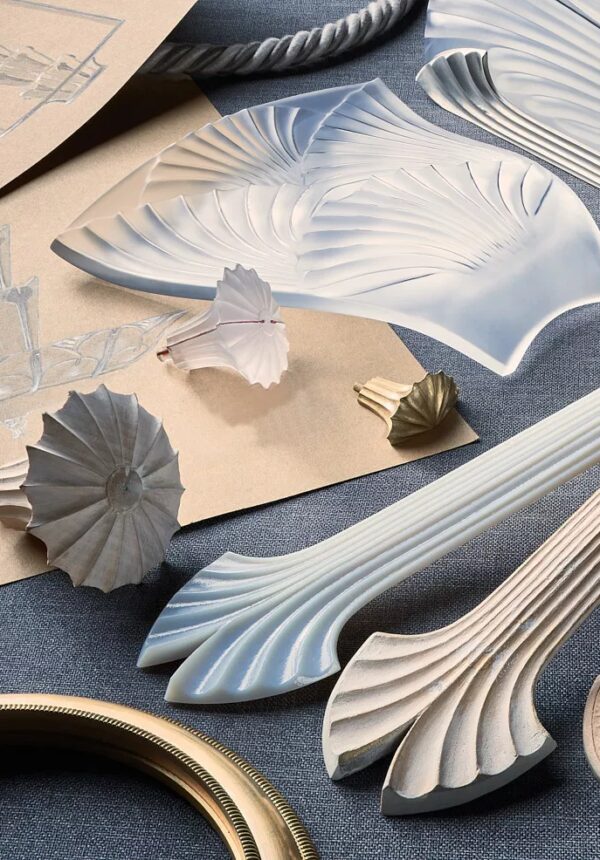 The "Hommage à Mackintosh" collection is a reference to Charles Rennie Mackintosh and his creations from the late 19th century. Designed by Jean-Michel Delisle and his son Jean, it is composed of lights, wall sconces, and coffee tables.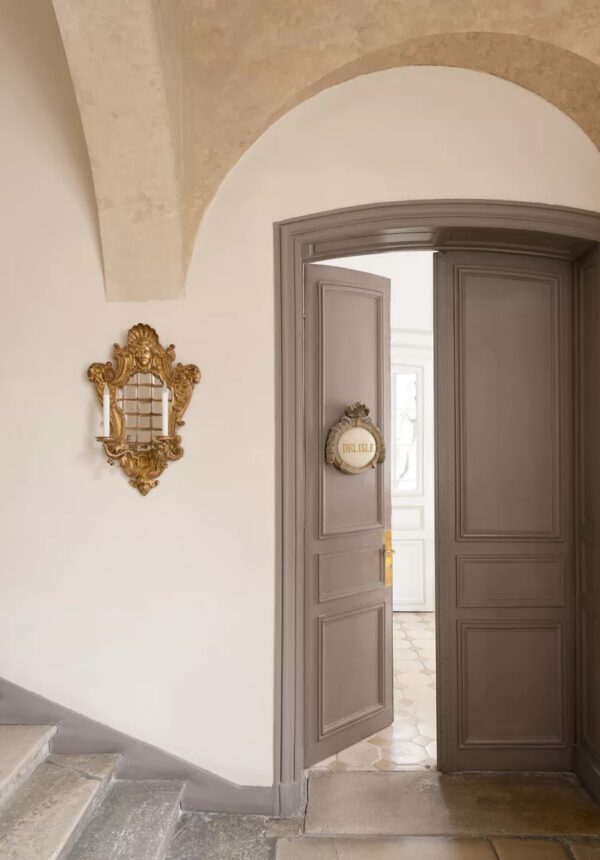 Since 1991, the workshops have all been in Montreuil. It is there that the artisans handcraft the various precious materials, including crystal rock, Bohemian crystal, glass paste, amethyst, onyx, alabaster, gold leaf, and more.
Delisle creates an average of 100 new models each year.