The Ritz Paris is without doubt one of the most famous Parisian hotels in the world. For 125 years, it has welcomed prestigious international customers, thus becoming a veritable legend of hospitality.
When he bought the hôtel particulier de Gramont on Place Vendôme in 1897 to turn it into a luxury hotel, César Ritz thought big. He called on August Escoffier, nicknamed the "king of chefs and chef of kings". From its opening, marked by a lavish reception on 1 June 1898, the hotel attracted figures from the world of politics and the arts, all wowed by the splendour, service, and modern comforts (lifts, electricity, running water, and telephone in each room). Marcel Proust, Jean Cocteau, Ernest Hemingway, Coco Chanel (who lived there for thirty-four years) and F. Scott Fitzgerald (who wrote The Diamond as Big as the Ritz) became regulars. 
Completely renovated between 2012 and 2016, the establishment now has one hundred and forty-two rooms, including sixteen prestigious suites. As well as L'Espadon, its two-Michelin-starred gastronomic restaurant, the Ritz Paris offers a variety of exceptional dining options: the Bar Vendôme brasserie titillates with delicacies at any time of day, like the creations of head patissier François Perret, named Best Patissier in the World in 2019. In Salon Proust, by the fireplace and large bookcases, enjoy a French take on afternoon tea. And let's not forget the Hemingway Bar where, every evening, Colin Field, award-winning head barman, reinvents the magic of midnight in Paris with divine cocktails. At the École Ritz Escoffier, beginners and enthusiasts, young and old, can acquaint themselves with French cuisine and patisserie. The Ritz Club Paris and its stunning swimming pool make relaxation a real art de vivre.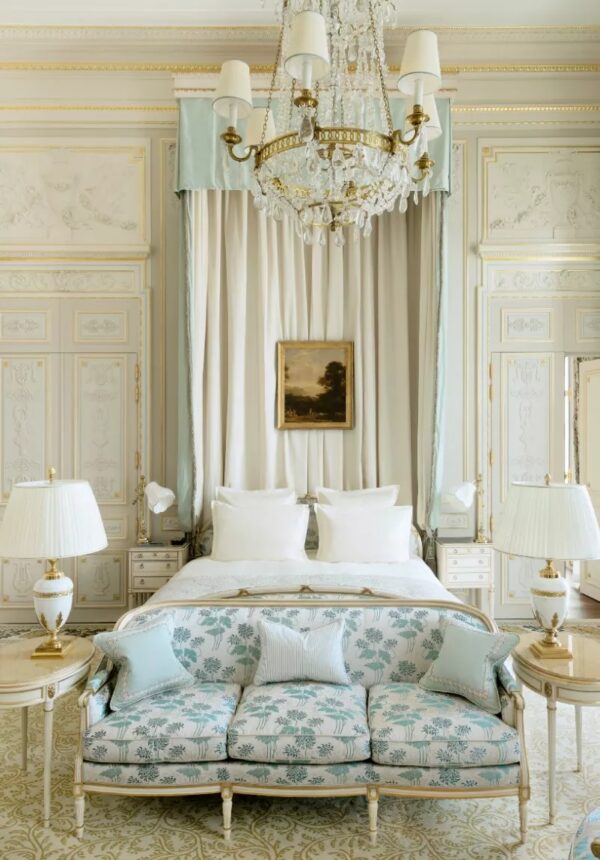 The Ritz Paris, often presented as a legend, pays tributes to illustrious guests who eternally embody the story of this iconic address through superb prestigious suites: Marcel Proust, Coco Chanel, Ernest Hemingway, F. Scott Fitzgerald, Charlie Chaplin, Maria Callas, and many more.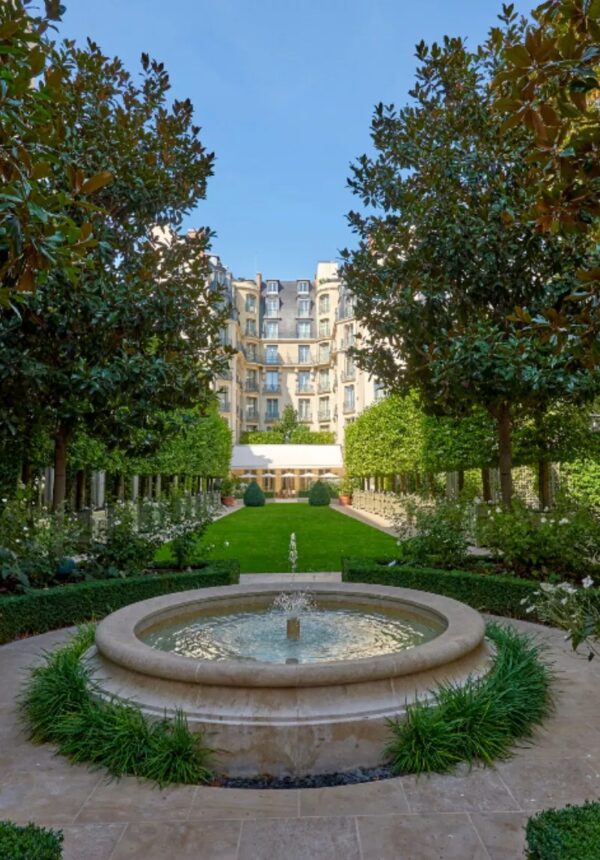 A unique feature in Paris, the Grand Jardin is an oasis of green in the middle of the city where time stands still. This French formal garden extending over 1,650 sq. m. is crossed by a central walkway lined with twenty-six curtain-pruned linden trees planted in wooden boxes identical to those in the Orangery of the Palace of Versailles. It provides a fabulous romantic setting landscaped in the purest French tradition, with a fountain, sculpted boxwoods, clusters of white flowers and magnolia trees, plus private alcoves nestled among the hedges.