Symbol of the power and renown of Louis XIV and the France of the Grand Siècle, the Palace of Versailles was the first site to be added to the UNESCO world heritage list on 8 March 1979.
Initially a hunting lodge under Louis XIII, the Palace of Versailles was the home of the King, the court and the royal government from May 1682 until October 1789, before becoming a museum in the 19th century. It is inextricably linked to the reign of Louis XIV, who designed the extension and choose the décor. From 1661 and long after his death in 1715, the palace and its estate were transformed to fit in with the king's spectacular vision. 
The palace's prestige is therefore the fruit of one hundred and fifty years of work carried out by the greatest artists and artisans of the time.
 The hall of mirrors, gallery of great battles, state apartments, and royal chapel bear witness to the grandeur which Louis XIV, and then Louis XV, wanted to achieve. The palace's park, designed by André Le Nôtre, covers approximately 800 hectares and is home to the Petit Trianon and Grand Trianon (which was also the residence of Napoleon I), the Queen's Hamlet, the Grand and Petit Canals, the Orangery, and the Lake of the Swiss Guard. Today, the estate welcomes more than six million visitors each year and houses more than 60,000 works of art.
The Palace of Versailles became an associate member of Comité Colbert in 2001.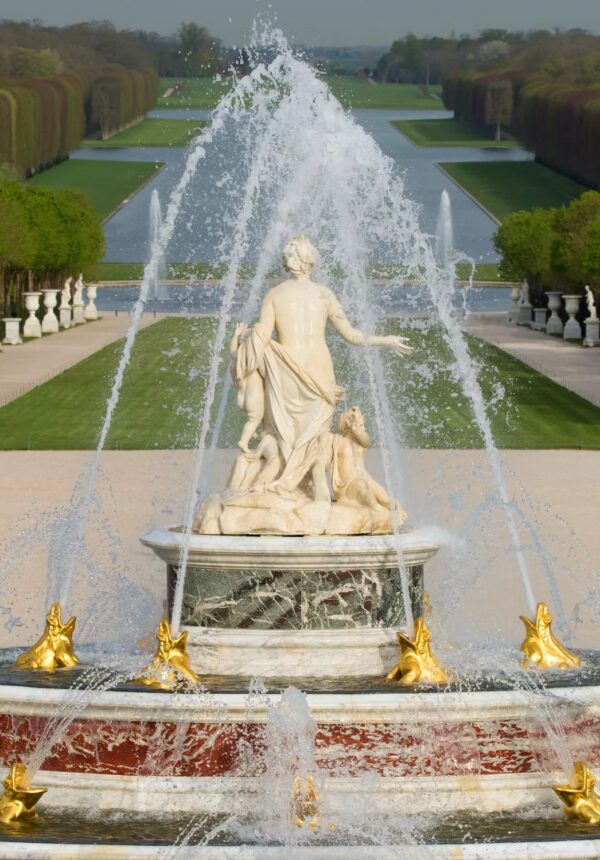 Numerous stunning fountains and water features, attesting to the excellence of the French fountain engineers and hydraulic experts under Louis XIV, embellish the gardens and have been showcased in spectacular shows since 27 April 1666.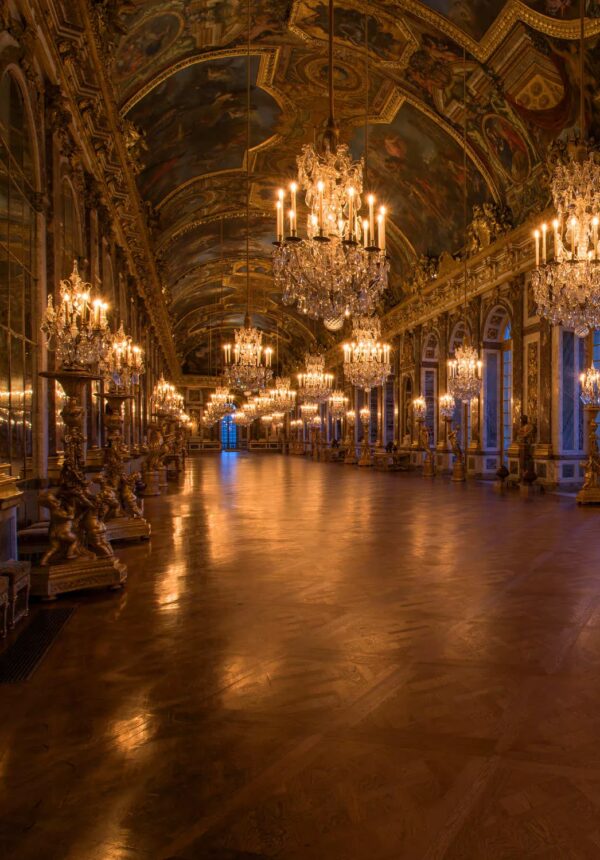 Composed of 357 mirrors, the entire length of the Hall of Mirrors (some 73 metres) celebrates France's successes and victories. A hallway and meeting place under Louis XIV, the hall continues to be used by French presidents to receive official guests. On 28 June 1919, the Treaty of Versailles, which put an end to World War I, was signed there.