Opened on 2 February 1977 in Paris, Centre Pompidou has become one of the most visited cultural sites in the world and is considered one of the iconic buildings of the 20th century.
It surprised, shocked, and clashed with its surroundings before finally being considered, both in France and around the world, a model and icon. Centre Pompidou, known colloquially as Beaubourg, is distinguished by its unique architecture and the richness of its modern and contemporary art collection. It is home to Europe's largest modern and contemporary art collection, composed of some 120,000 works. The purpose of the project, developed by French president Georges Pompidou, was to bring together in one space, in the Beaubourg area in the heart of Paris' 4th arrondissement, a modern art museum, a library (the first public reading library in Europe), a centre for musical creation, and a space for exhibiting contemporary art.
To design the building, which would fly the flag of French cultural modernity, a competition was launched, attracting 681 candidates from 49 different countries. Two Italians, Renzo Piano and Gianfranco Franchini, and an Englishman, Richard Rogers, all virtually unknown at the time, were chosen by the jury headed by architect and engineer Jean Prouvé. Piano and Rogers managed the project for which they received the Pritzker Prize, the greatest international distinction in architecture. Centre Pompidou now welcomes between 3.5 and 3.8 million visitors, depending on the year, who come to discover the 100,000-m2 space. It became an associate member of Comité Colbert in 2018.
The Brancusi studio, rebuilt identically on the square opposite Centre Pompidou to hold the collection which the sculptor bequeathed to the French state in his will. 137 sculptures, 87 pedestals, 41 drawings, 2 paintings and more than 1,600 photographic glass plates and original prints can be admired free of charge.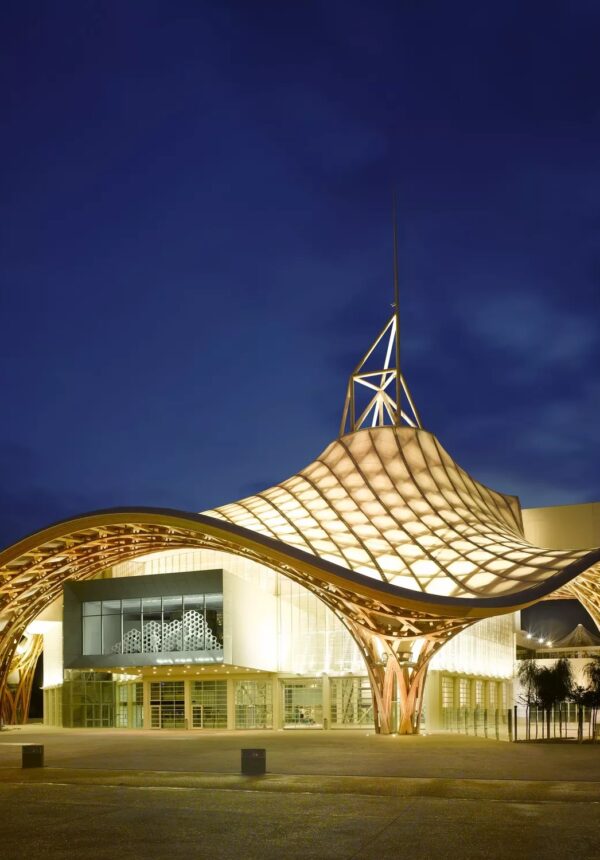 To provide international offers, Centre Pompidou has developed a unique model based on partnerships that are renewable for periods of 5 to 10 years. In 2010, Centre Pompidou-Metz became the first French public cultural establishment to be decentralised. In 2015, Centre Pompidou Málaga opened in Spain, then, in 2017, Kanal-Centre Pompidou in Brussels, and in 2019, Centre Pompidou x West Bund Museum in Shanghai.