Named Meilleur Ouvrier de France (best artisan in France in his category) in 1976, Chef of the Year in 1987, then Chef of the Century in 1990, Joël Robuchon remains the chef to have held the most Michelin stars in the world.
It's the story of a visionary who has shaken up the rules of fine dining for good. Joël Robuchon's extraordinary career started in the kitchen of a small seminary where he intended to embark on a completely different path. Honoured with his first distinction, that of Meilleur Ouvrier de France, he opened his first Parisian restaurant, Le Jamin, in 1981, where he won his first three stars in 1984. After numerous successes and stars, including the title of Best Restaurant in the World in 1994, the chef retired. Then in 2003 he came back, accompanied by his partner Guy Job, with a new restaurant concept, Les Ateliers de Joël Robuchon: a restaurant with an open kitchen inspired by tapas bars "where fine dining is synonymous with conviviality".
Architect Pierre-Yves Rochon created a décor in red and black and an open kitchen so that customers could enjoy the backstage show of the dishes coming to life. In addition to Paris, he enjoyed success in eight other capital cities. 
Joël Robuchon became a Comité Colbert member in 2013. This talented chef, who passed away in 2018, left behind an empire of around thirty establishments and trained and inspired an entire generation of young Michelin-starred chefs.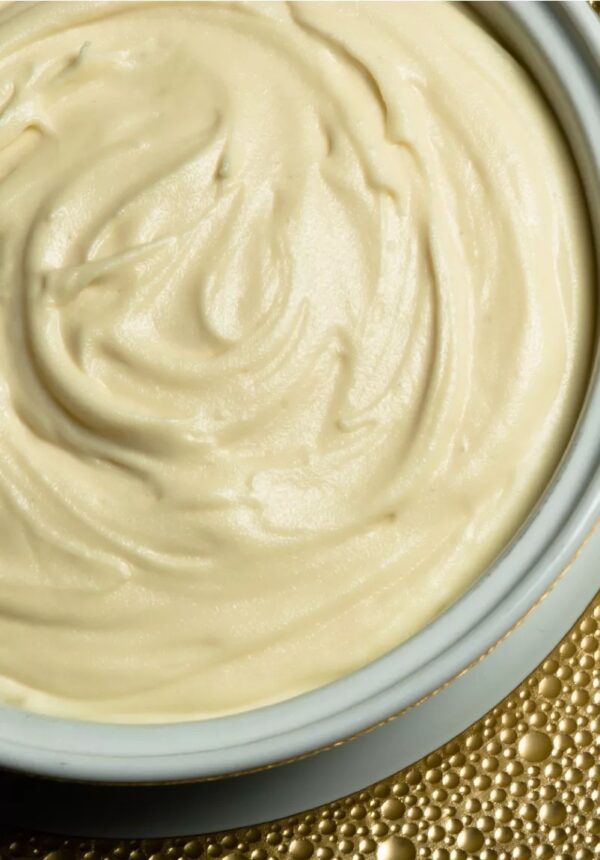 It was Joël Robuchon who brought mashed potato back into fashion. Anticipating, before everyone else, that there would be a return to simplicity and seasonal produce, he was daring enough to put it on the menu in his gastronomic restaurants and make it a signature dish alongside the six hundred recipes he had created.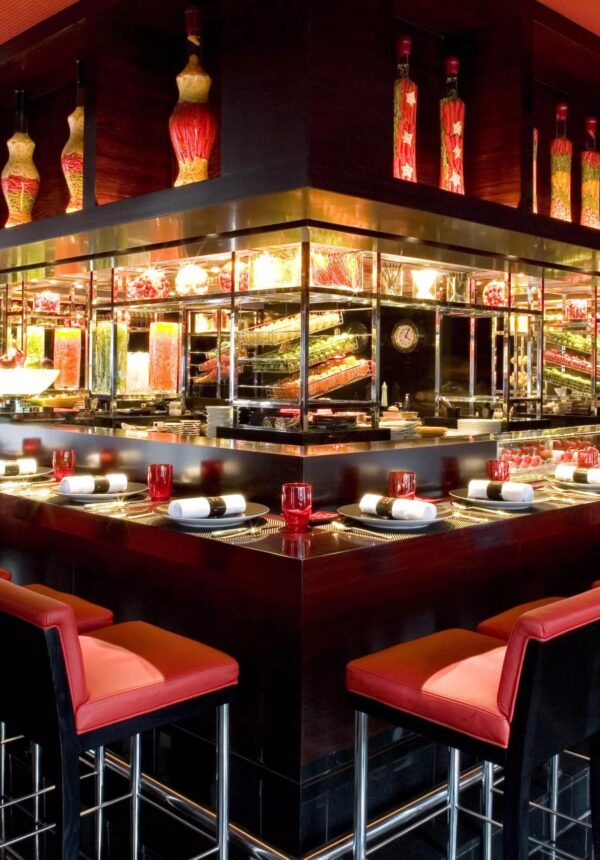 The first Joël Robuchon Atelier was launched in Saint-Germain-des-Prés, in 2003. Proving to be a success, the concept developed in other countries, with another Parisian Atelier opening at the Publicis Drugstore on the Champs-Élysées in 2010: L'Atelier de Joël Robuchon Étoile.
With a kitchen opening onto a counter seating forty people, L'Atelier de Joël Robuchon allows customers to watch as their meal is prepared after creating a menu to suit their appetite, choosing from small or large portions of classic dishes.