Situated in the heart of Paris' Golden Triangle, just a stone's throw from the hustle and bustle of the Champs-Élysées, the Four Seasons Hotel George V, elegantly embodies the quintessence of French art de vivre.
Officially opened in 1928, this art deco architectural gem financed by American businessman Joel Hillman, was christened George V as a tribute to the British king. From its opening, it was well received by the aesthete and cosmopolitan high society to whom it proposed an air taxi service providing links with the major European capitals.
The hotel was also very popular with American customers. The arrival of celebrities from all over the world, such as Greta Garbo, Elizabeth Taylor, Gary Cooper, Sophia Loren, and even John Wayne, established its international renown. The Beatles even made it their home in 1964 during their French tour and composed what would become one of their hits, "I feel fine", in one of the suites. 
Its successive owners have sought to decorate it with exceptional artwork and furniture. At the instigation of its new owner, Prince Alwaleed Bin Talal, the George V closed for refurbishment in 1997 and reopened two years later under the banner Four Seasons Hotels & Resorts.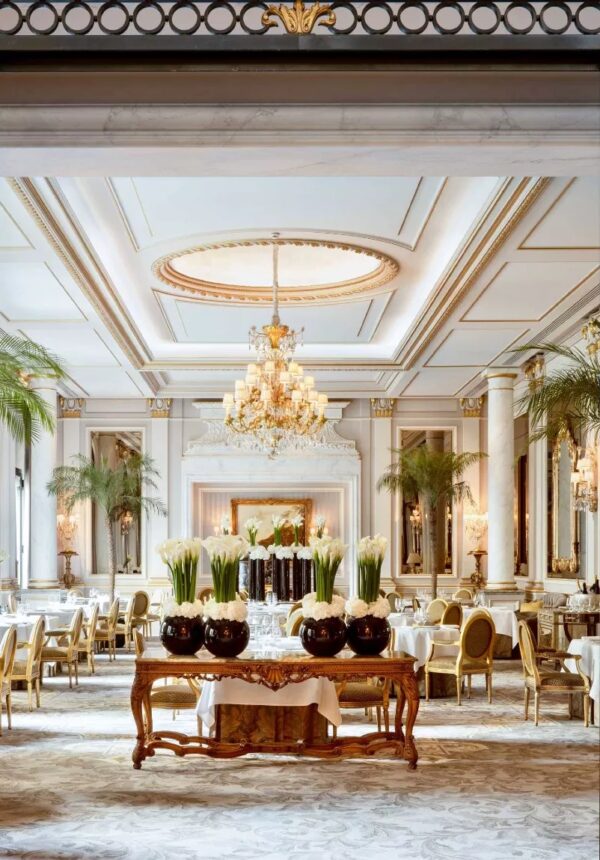 The Four Seasons Hotel George V, Paris, offers a unique fine dining experience and is the only luxury hotel in Europe with three Michelin-starred restaurants: Le Cinq, with its three Michelin stars, for a high-flying culinary experience; Le George, for sustainable Italian fine dining and sharing; and L'Orangerie, for innovative plant-based cuisine.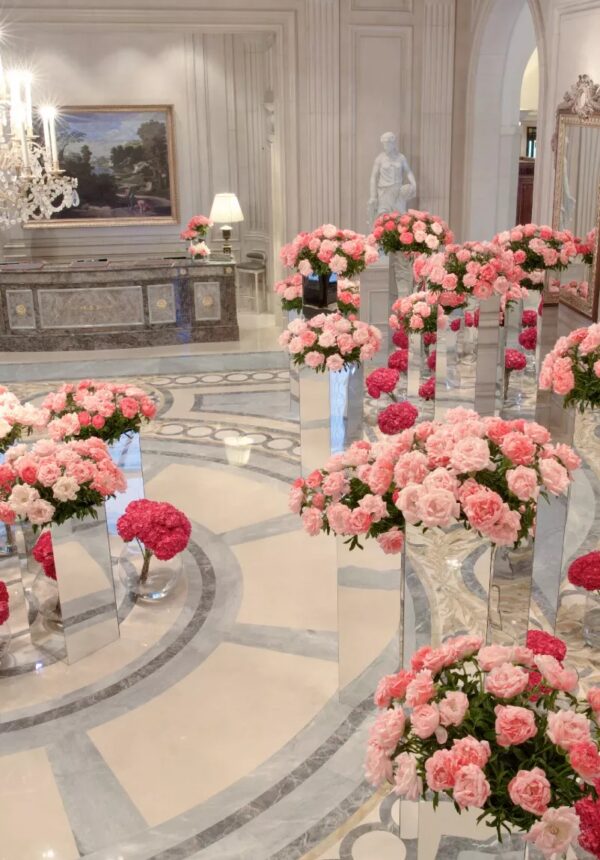 Right from the entrance hall, visitors are plunged into an enchanting ambiance thanks to the majestic floral creations of the famous artistic director, Jeff Leatham. These works of art of unparalleled beauty are composed of almost twelve thousand stems, delivered each month. Adorning every corner of the hotel, flowers are an integral part of George V's identity.