Dr Irena Eris is a Polish luxury cosmetics group founded in the eighties. Today, it also owns a leading hotel structure in Poland where guests can benefit from the brand's treatments.

The Dr Irena Eris venture is intimately linked to the personality of its co-founder, Polish pharmacist Dr Irena Eris. In 1983, this businesswoman launched a cosmetics company near Warsaw with her husband Henryk Orfinger. The fall of the Berlin Wall allowed this family company, now present on almost all continents, to prosper. 
Dr Irena Eris specialised in high-end cosmetics and treatments. Gradually, the group branched out into luxury spas and spa hotels. Today, three luxury spa hotels operate under the Dr Irena Eris brand.
The Polish company cultivates innovation, relying on its own research centre which collaborates with many scientists who are regularly invited to numerous international scientific conferences. Dr Irena Eris has been a Comité Colbert member since 2012. It is the only Polish company among the members.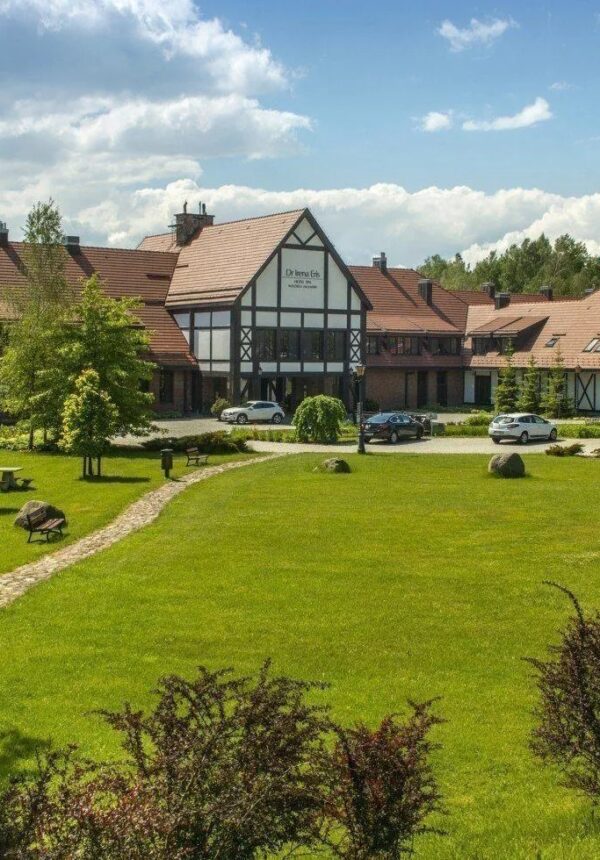 The imposing half-timbered building of Dr Irena Eris Wzgórza Dylewskie, in the north-west of Poland, offers remarkable treatments and attracts many customers each year who are seeking relaxation.