Renowned for its sweet pastries as well as its savoury dishes, Dalloyau is the longest standing traiteur in France. Its tradition dates back to the time of Louis XIV. Since then, the Maison has continued to delight gourmets around the world.
In 1682, Charles Dalloyau entered the service of the Sun King as "officier de bouche", otherwise known as the chef. For four generations, his children and their descendants served the kings of France. In 1802, Jean-Baptiste Dalloyau founded the first "Maison de Gastronomie"​at 101 rue du Faubourg Saint-Honoré in Paris. He demonstrated his innovative prowess by inventing the takeaway dish. It was a hit with Parisians. Throughout its history, the Maison has constantly surprised. In the 1950s, it invented the weekend cake, the first cake which could be wrapped up and easily transported. In 1955, the Maison designed the famous Opéra cake, now popular worldwide. The traiteur's activity has since evolved, offering meal delivery as well as private chefs. The Maison has several points of sale in France and an international presence through its 26 shops and concessions. Certified an Entreprise du Patrimoine Vivant ("Living Heritage Company", a label awarded by the State for excellence in artisanal and industrial savoir-faire), the Maison is now owned by Perceva.
Dalloyau became a Comité Colbert member in 2001.
The Grand Opéra is one of the Maison's iconic cakes. Made with 72% Madagascan chocolate ganache, coffee cream, and an espresso-soaked joconde biscuit base, it is to be enjoyed on special occasions or even with a cup of tea.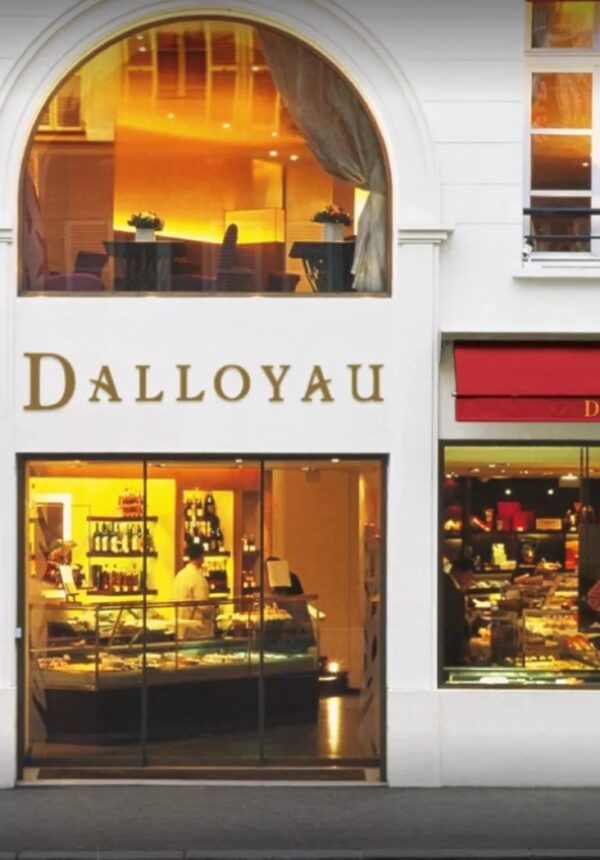 For more than two centuries, Dalloyau has called 101 rue du Faubourg Saint-Honoré, in Paris, home. Its oldest boutique, it is the perfect setting for discovering the Maison's extensive range of sweet and savoury specialities.