The Château de Fontainebleau, which served as a residence for all of France's sovereigns, continues to showcase the historic and artistic wealth of past centuries, offering an incomparable insight into around 800 years of French history.
"The true home of kings, the house of ages" as Napoleon I liked to say, although it is true that it was a royal "family home", passed on from generation to generation from the Middle Ages until the 19th century. In the 13th century, Louis IX, later known as Saint Louis, liked to retreat to his "dear deserts at Fontainebleau" where he devoted himself to prayer. It was the favourite residence of Francis I. Eager to make it the "new Rome", the sovereign had a gallery built on the site of the medieval castle, which was designed and decorated by the greatest Italian artists at the time, such as Rosso Fiorentino and Primaticcio.
On his return from captivity after the defeat of Pavia, the king turned the castle into one of the most active and prestigious centres for the arts in Europe. The extensive royal apartments occupied the first floor, the noble floor, reserved for pomp, the life of the court, and public demonstrations of power. The King's state apartment, with access to the famous "Cour Ovale" (oval courtyard), stands out for being particularly bright, which enhances the remarkable richness of the décor. The King's bedroom is still as it was during the Ancien Régime. In 1808, Napoleon turned it into a throne room which was used until the Second Empire. It was also at the château that he abdicated in April 1814. 
The Château de Fontainebleau became an associate member of Comité Colbert in 2018.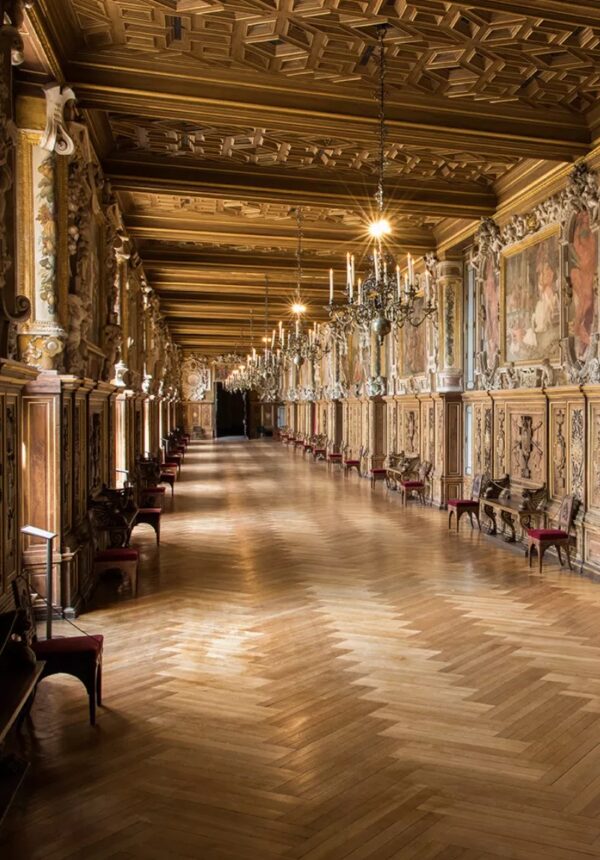 The Fontainebleau School (circa 1526-1570) was the name given a posteriori to the artistic movement in France during the Renaissance. Brought about by Italian painters commissioned to decorate the Château de Fontainebleau, the school exercised influence all throughout Europe.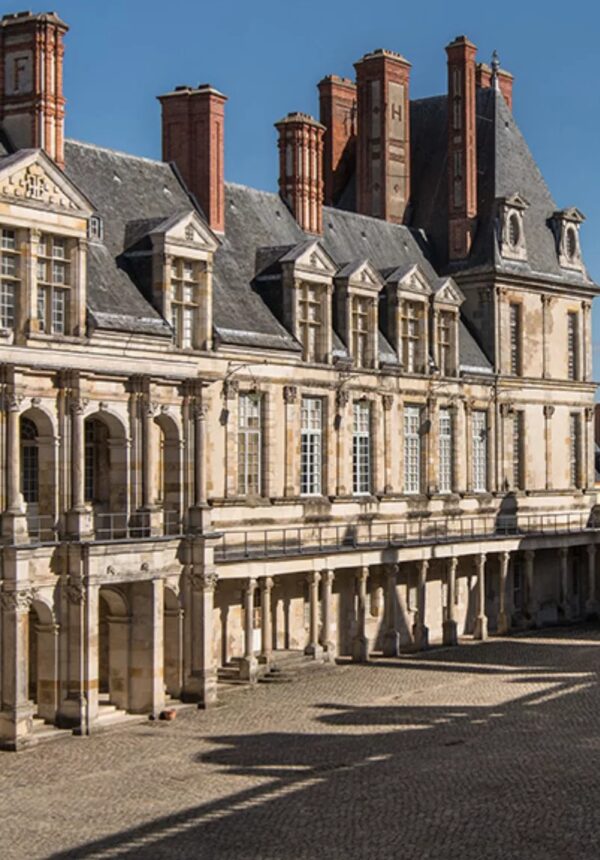 The Cour Ovale is the historic heart of the castle, where the big square keep still sits alongside façades entirely rebuilt by Francis I. It is the centre from where all of the castle's buildings and one thousand five hundred rooms radiate. A real courtyard, it offered direct access to the King's apartments.