The history of the Bernardaud Manufactory is inextricably linked to that of Limoges, a region rich in kaolin, a fine clay essential for making porcelain. Today, in the 21st century, it is continuing to successfully navigate technological and creative challenges.
In the late 18th century, the discovery of kaolin allowed the region to make porcelain which could compete with that made in China in terms of its finesse, sturdiness, and transparency. The establishment of the Royal Manufactory in 1774 allowed Limoges to develop unique savoir-faire and export worldwide.
The Bernardaud Manufactory became part of this story in 1863 thanks to its founder Léonard Bernardaud who, as well as applying traditional savoir-faire, constantly innovated and sought out new markets, in particular in the United States. His sons, Jacques and Michel, continued this development without straying from this philosophy. They were the first to use a tunnel kiln fuelled by gas and not wood, which made it possible to improve the quality and quantity of production. Each generation made its contribution. Artistic creation is one of the specific characteristics of Maison Bernardaud, notably through its collaborations with major artists like Chagall, Koons, Miró, and JR. Used to make jewellery, lighting, limited editions, and more, this exquisite and robust material continues to inspire creators and designers. Today, the manufactory remains a family company, directed by Michel Bernardaud, who carries on its raison d'être: to preserve valuable technical skills, encourage a taste for innovation and continue to emphasise creativity. 
Bernardaud became a Comité Colbert member in 1964.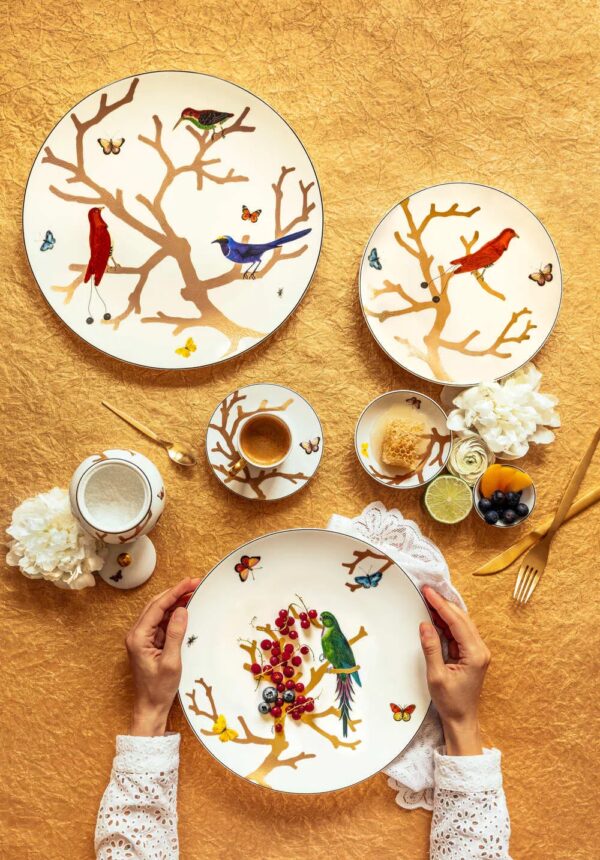 The "aux oiseaux" dinner service. Inspired by the curiosity cabinets that were so fashionable in the 16th and 17th centuries, the pattern is available on a full dinnerware service with scenes reminiscent of Japanese prints: birds depicted in autumnal colours perched on stylised trees in raised gold.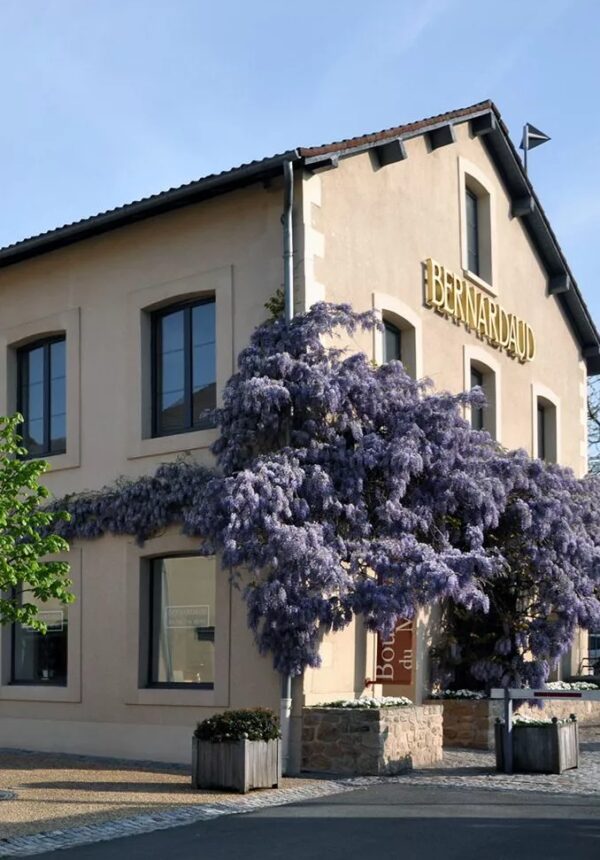 Number 27 Avenue Albert Thomas in Limoges is the historic address of the Bernardaud Manufactory built in 1863.