Nestled in the heart of the Alpilles regional natural park, Baumanière is a Relais & Châteaux 5* hotel and spa with a three-Michelin-starred fine dining restaurant and a restaurant serving traditional Provençal cuisine. It is a legendary establishment which is constantly reinventing itself.
Founded by Raymond Thuillier in 1945, this exceptional institution has consistently charmed young and old alike, attracting gourmets, royals and important figures, such as Queen Elizabeth II, Picasso, Cocteau, and Jean Reno.
Surrounded by wild and rocky nature, among vineyards, heath, and olive trees, Baumanière offers a unique experience in a harmonious environment spread over five living spaces: 54 rooms and suites; 2 restaurants (the legendary three-Michelin-starred Oustau de Baumanière serving the surprising and creative cuisine of chef Glenn Viel, and Cabro d'Or with its fine, elegant cuisine concocted by chef Michel Hulin); 1 spa; 3 swimming pools; and peaceful green havens in the form of gardens and organic vegetable plots.
The 20-hectare domain, in its serene natural setting, promises a truly calming atmosphere. It is a unique sanctuary where time seems to stand still so you can fully enjoy the peace and quiet. 
Still driven by the passion and constant desire to ensure the Maison moves with the times, owners Jean-André and Geneviève Charial are continuing to write the Baumanière story by elegantly and simply combining tradition and modernity to offer guests an extraordinary and unforgettable experience.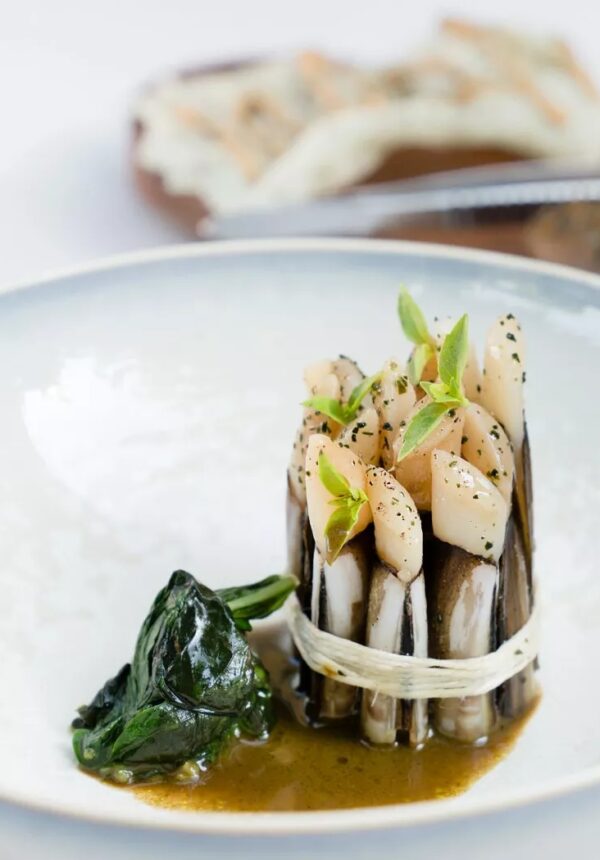 Pleasure, sincerity, sharing and nature are the values of this Maison where natural luxury is an art de vivre and organic produce a philosophy. The domain produces its own honey thanks to hives installed on the property. It also produces a variety of olive oils on-site, while the Ecocert-certified organic vegetable patch and local producers supply seasonal fresh fruit and veg.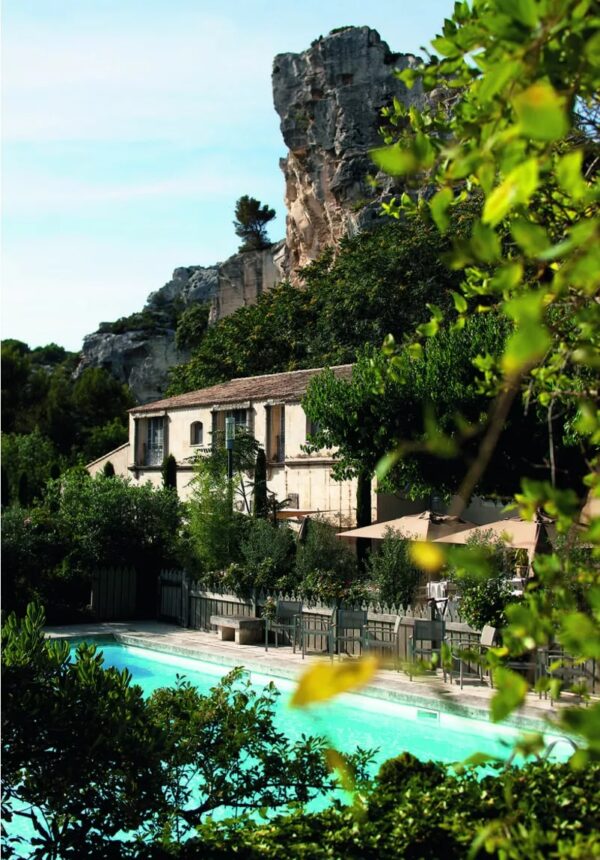 Baumanière is nestled right in the heart of the Alpilles regional national park, on the Mas de Baumanière Provençal estate, in Les Baux-de-Provence. The hotel overlooks one of the most stunning mountain ranges in Provence