René Lacoste, tennis champion in the 1920s, was the embodiment of elegance: he defied the rules, constantly inventing and reinventing them. He created his first ever polo shirt to make movement easier during games, marking the launch of a brand capable of breaking away from the usual rules of clothing.
In 1933, René Lacoste founded Lacoste with André Gillier. It was the first brand to place a logo on clothing. In life, René was guided by the values of serving others, fair play, and generosity. He was a daring player whose tenacity earned him the nickname "Crocodile", a symbol which would become his logo – the first to ever be applied to a piece of clothing – and be recognised all across the world. It's a story of friendship and teamwork: a spirit of cooperation, which continues today in the brand's collaborations with leading artists and designers. Blending sport and fashion, Lacoste liberates and creates movement in everyone's life, promoting personal expression. In each collection, each line, Lacoste's timeless elegance is captured by a combination of creativity and classicism: a mix which allows the wearer to develop their personal style, by absorbing and reinterpreting its rich heritage, and making it their own.
The crocodile's aura is enhanced with each generation that wears it, becoming a symbol of unity and not just style. Transmitted from country to country, generation to generation, one friend to another, Lacoste pieces become imbued with an emotional tie which turns them into icons.
Lacoste quickly became a sportswear specialist, whose motto, like the champion himself, was: freedom of movement, elegance, and composure. A visionary, René Lacoste had the vibration dampener for racket strings patented in 1960 and the steel racket in 1963, which would win 46 Grand Slams between 1966 and 1978! Later, Lacoste branched out, adding fragrances and leather goods to its range. Present in 98 countries, Lacoste was acquired by Swiss holding company Maus Frères in 2012. 
Lacoste became a Comité Colbert member in 1984.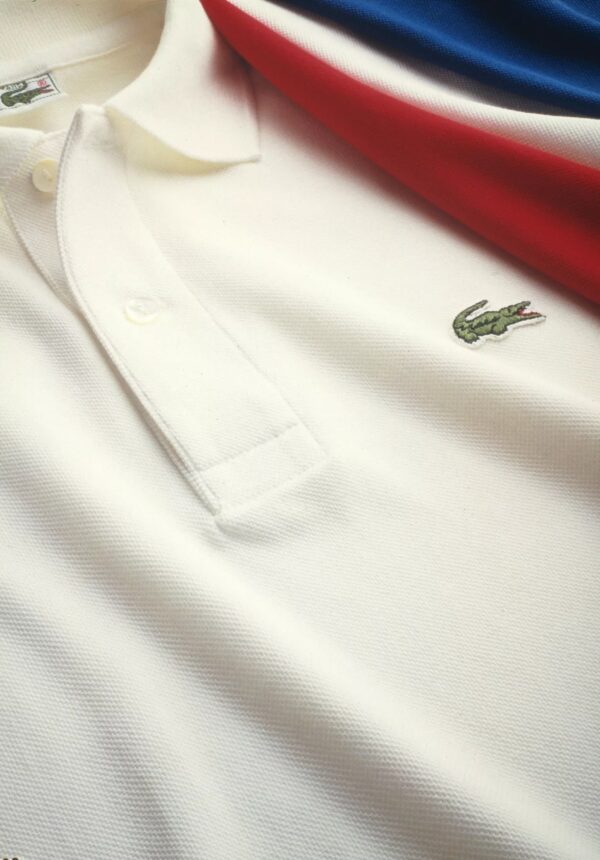 Inventing is living. Living is inventing. René Lacoste's story was written by breaking away from tradition. In 1933, he revolutionised tennis clothing with a supple and lightweight polo shirt made from cotton piqué, contrasting with the regulatory shirts of tennis players at the time. The Lacoste polo shirt's fine piqué knit was composed of tightly woven threads, forming a textured network of fine honeycomb shapes allowing the air to circulate. The knitting process requires 2,500 needles, and the crocodile logo 1,200 embroidery stitches.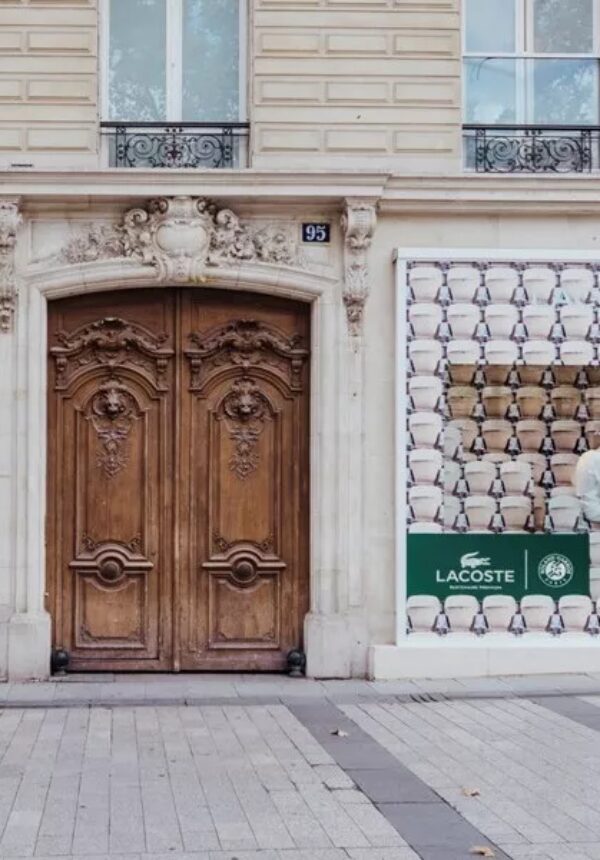 Number 93 Avenue des Champs-Élysées, Paris, houses the most iconic Lacoste boutique which welcomes customers from around the world. It is home to the classic Lacoste styles as well as the brand's collaborations with artists and athletes.